---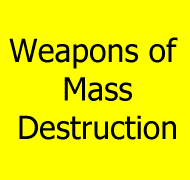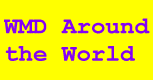 ---
Ministry of Military Production
5 Ismail Abaza Street, Dareeh Saad, Cairo
Tel: 2-02-594-1589 & Fax: 20-2-594-1614 The National Organization for Military Production within the Ministry of Military Production supervises 16 military factories, of which 14 are producing both civilian goods and military products. Military production plants are not scheduled for privatization and are unlikely to be sold. These plants produce both military and civilian goods, and many managers of these plants are interested in licensing arrangements with foreign firms to enhance their production mix and improve quality. Most of the two dozen military factories under the Ministry of Military Production already produce a wide range of civilian products, ranging from sewing machines to Jeeps. They want to expand into new, productive product lines for domestic and export sales, and are open to foreign licensing/joint venture proposals. "Defense conversion" (reinvestment) in the sense of making productive use of surplus military capacity is under intense discussion within the Egyptian military.

Military goods produced in Egypt include: Small caliber and heavy ammunition, mortars, mines, grenades and other explosives, antitank rockets, rocket mortars, radars and other electronic equipment, rifles, pistols, smoke and pyrotechnic devices, machine guns, training aircraft including jet aircraft and helicopters, armored vehicles, armored personnel carriers, alpha jet engines, communications equipment, aircraft communications equipment, gyroscopes, tanks, weapon sights, binoculars, periscopes, and some infrared night vision binoculars, ships, andperiscopes.

The civilian products produced in these factories include: medical and diagnostic equipment; domestic appliances; fire extinguishers; machine shop equipment including lathes, drills, grinders, generating and welding sets; electric motors; television receivers; computers; batteries; electric and water meters; electronic meters; agricultural machinery; kitchen equipment; water purifiers; printed circuit boards; laser alignment instruments; calibration equipment; passenger cars; single engine aircraft for training and transportation; fire-fighting vehicles; microscopes and binoculars; incinerators; and medical diagnostic equipment.
Sources and Resources
---
---
http://www.fas.org/nuke/guide/egypt/agency/mmp.htm

Maintained by Webmaster
Updated Saturday, October 02, 1999 6:26:31 PM