---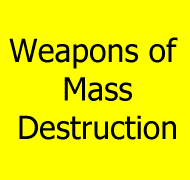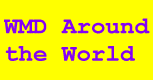 ---
Kaha Company for Chemical Industries (Factory 270)
30°17'00"N 31°12'00"E
Qaha [Kaha], Al Qalyubiyah, P.O.Box: 2332 Cairo
Tel: 20-13-600-441/300 & Fax: 20-13-600-191/788
Telex: 4439 KAHAC UN This military factory is affiliated with the Ministry of Military Production. Military products include medium-caliber ammunition, rifles, and machine guns. Civilian products include electric meters, water meters, ball bearings, bolts and nuts, degreasing solutions, phosphating solutions, and axle boxes.

Al Qalyubiyah [Kaliobia / Kalioub / Kalioubieh / Kaloubiyah / Kalyobiya / Kalyoubia / Kalyubia] governate north of Cairo is a center of the Egyptian chemical industry, with over 330 chemical establishments.
Sources and Resources
---
---
http://www.fas.org/nuke/guide/egypt/facility/kaha-270.htm

Maintained by Webmaster
Updated Saturday, October 02, 1999 6:26:31 PM