---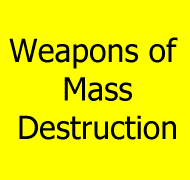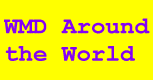 ---
Maadi Company for Engineering Industries (Factory 54)
29°58'00"N 31°15'00"E
Corniche El Nil, P.O. Box: 414 Maadi, Cairo
Tel: 20-2-350-2715/4008 & Fax: 20-2-350-1855
Telex: 92267 NOMP UN This military factory is affiliated with the Ministry of Military Production. Military products include rifles, pistols, and machine guns. The Al Maadi Company for Engineering Industries produces a variety of light weapons, including the Egyptian version of the Soviet AK-47 assault rifle. Civilian products include radiators, sewing machines, medical and surgical instruments, general cutting tools, oil coolers, agricultural machines, shotguns, air rifles, meat mincers, scissors, kitchen knives, and wooden furniture.
Sources and Resources
---
---
http://www.fas.org/nuke/guide/egypt/facility/maadi-54.htm

Maintained by Webmaster
Updated Saturday, October 02, 1999 6:26:31 PM