---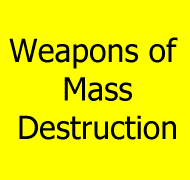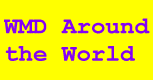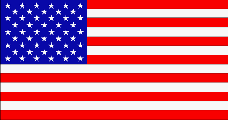 ---
SSBN-616 Lafayette-Class FBM Submarines
The USS James Monroe (SSBN-622) on 9 January 1968 became the first submarine with POLARIS A2's to enter overhaul and to receive POLARIS A3 capability.

In 1974 the SSBN Extended Refit Program (ERP). was initiated. Previously, an operational SSBN was scheduled to undergo an overhaul approximately every 7 ½ years, which resulted in taking it off line for almost 2 years. To increase the SSBNs at sea effectiveness, it was decided to initiate a program to accomplish some preventive/corrective maintenance (mini-overhaul) on SSBNs at its normal refit site. This was done by extending a normal 32-day refit/upkeep between patrols to provide a 60-day extended refit period. This was to be conducted at 4-year and 7 ½ year intervals after initial deployment or overhaul of a SSBN. The time between overhauls was then extended to 10 years versus the 7 ½ years. The first SSBN to undergo ERP was the USS James Madison (SSBN-627); the ERP was conducted at the Holy Loch, Scotland, tender refit site in September- November 1974.

Lockheed commenced the TRIDENT I (C4) program in November of 1973 with the missile's IOC date established as 1979. The first of the new Ohio-Class submarines was authorized in 1974 but would not be available until 1979. Thus the Navy decided to borrow a page from the Extended Refit Program (ERP) book and a C3 to C4 SSBN "backfit" program was initiated in mid- 1976. Five additional SSBNs 629, 630, and 634 underwent a "pierside backfit" while three other SSBNs (627, 632, and 633) were backfitted during their normally-scheduled second shipyard overhauls.

On 10 June 1985, the White House announced the decision to dismantle a ballistic missile submarine to remain within the SALT II ceiling on MIRVed missiles. USS Sam Rayburn (SSBN-635) was selected to fulfill this requirement and was deactivated on 16 September 1985, with missile tubes filled with concrete and tube hatches removed. The USS Sam Rayburn was converted into a training platform - Moored Training Ship (MTS-635). The Sam Rayburn arrived for conversion on February 1, 1986, and on July 29, 1989 the first Moored Training Ship achieved initial criticality. Modifications included special mooring arrangements including a mechanism to absorb power generated by the main propulsion shaft. USS Daniel Webster (SSBN 626) was converted to the second Moored Training Ship (MTS2 / MTS 626) in 1993. The Moored Training Ship Site is located at Charleston, SC. The USS Sam Rayburn is scheduled to operate as an MTS until 2014 while undergoing shipyard availabilities at four year intervals.
Specifications

Builders:
General Dynamics Electric Boat Division. Mare Island Naval Shipyard Portsmouth Naval Shipyard, Newport News Shipbuilding
Power Plant:
S5W nuclear reactor
two geared steam turbines, 15,000 SHP, one shaft
Length:
425 feet (129.6 meters)
Beam:
33 feet (10.06 meters)
Displacement:

light 6,650 tons
standard 7,250 tons
submerged 8,250 tons

Speed:

Surfaced 16-20 knots
submerged: 22 -25 knots

Test depth:
1,300 feet
Crew:
13 Officers, 130 Enlisted
Armament:
16 tubes for Polaris or Poseidon
4 - 21" Torpedo Tubes (All Foward)
MK 14/16 Anti-ship Torpedo
MK 37 Anti-Submarine Torpedo
MK 45 ASTOR NuclearTorpedo
MK 48 Anti-Submarine Torpedo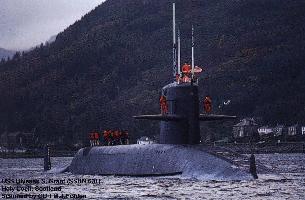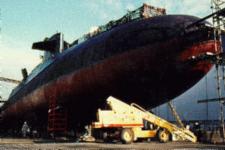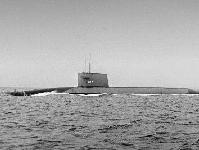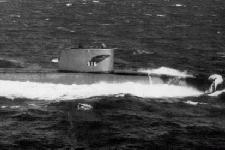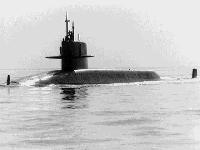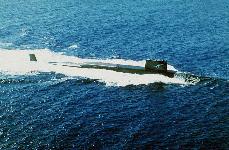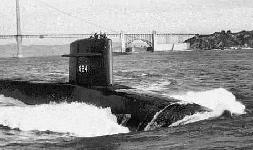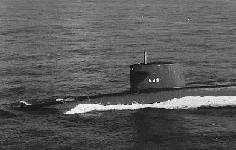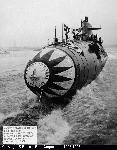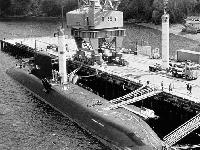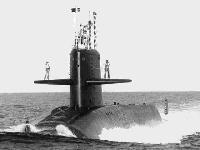 Sources and Resources
---
---
http://www.fas.org/nuke/guide/usa/slbm/ssbn-616.htm

Maintained by Webmaster
Updated Saturday, February 27, 1999 9:26:56 AM