---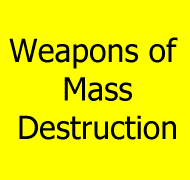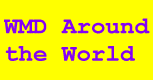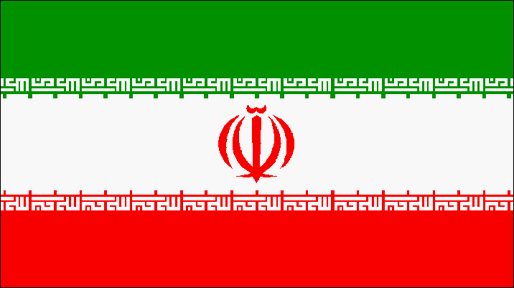 ---
IRIS & Iran's Emerging Space Program
Technical Details
Payload (kg)
760-987-1,158
(satellite or warhead)
Range (km)
>1,500
CEP (m)
190
(previously thought to be
several thousand meters)
Stages
2
Diam. (m)
1.32-1.35-1.85
Height (m)
~17.1
L. W. (kg)
~16,500/unknown
Type
MRBM
Sounding Research Rocket
2nd & 3rd stages of a space booster or LRBM
Stage 1
Height (m)
~14
Diameter (m)
1.32-1.35-1.85
Mass (kg)
15,092
D.W (kg)
2,180-1,780
Thrust (Kg f)
Effective: 26,051 (-709)
Actual: 26,760-26,600
Burn Time (sec.)
110
Isp. (sec.)
Effective: 226 - SL
Due to vanes steering drag loss of 4-5 sec.
Actual: 230 - SL
Vac: 264
Thrust Chambers
1
Fuel
TM-185
(20% Gasoline + 80% Kerosene)
Oxidizer
AK-27I
(27% N2O4 + 73% HNO3 + Iodium Inhibitor)
Propellant Mass (kg)
12,912
Stage 2*
Height (m)
~3-4 total package
Diameter (m)
~1.3-2.0 flared skirt type design
Launch Weight (kg)
unknown
Launch Thrust (kg f)
unknown
Burn Time (sec.)
~100
Propellant
Solid propellant
* May have been derived from existing Chinese designs.
The First Possible Appearance of "IRIS"/IRSL-X-1 Space Booster?
There is however another possibility that may not have been considered for Shahab-3D. Iran is committed to the development of the space booster "IRIS". The IRIS launch vehicle apparently consists of the No-Dong/Shahab-3 first stage with a bulbous front section ultimately designed to carry an additional second stage solid motor as well as a communications satellite or scientific payload.
The IRIS launch vehicle is a space related derivation of the Shahab-3 ballistic missile. A launch vehicle of this configuration is ideal as a vertical probe sounding rocket for ballistic warhead re-entry vehicle development or a scientific payload. It would almost certainly not be capable of launching a satellite of appreciable mass or capability unless it were intended to be a second and third stage of a larger launch vehicle. If the Shahab-3D launch was an IRIS launch vehicle test then it was the first flight test of the Taep'o-dong-2/Shahab-5 second and third stages part of a space booster concept that Iran is said to be developing. The IRIS launch vehicle concept was first seen on public displays in model form in an Iranian aerospace show. This flight test failure may have caused a serious delay in the development program for the Taep'o-dong-2/Shahab-5 launch vehicle program. Only time will answer this open question.
Presumably a ballistic missile version of this could also be developed which may explain the Shahab-3D variant. The description of a Solid propellant upper stage on top of a know No-Dong/Shahab-3 design certainly fits the IRIS displayed design. It is not unusual for a nation to flight test the upper stages of a new booster as a testing procedure that has been used in both the East and West to expedite the development of a future larger space booster before flying the entire stack.
The Shahab-3D does however very strongly resemble the North Korean Taep'o-dong-2 second and third stages. Could it be that the Shahab-3D is in-fact a modified variant of the IRIS space related booster undergoing its first flight test? Is this in-turn Iran's contribution to North Korea's Taep'o-dong-2 space booster ballistic missile program and their own Shahab-5 space booster or ballistic missile? To a degree it could suggest that Iran is working on the second and third stages of the Taep'o-dong-2 launch vehicle with North Korea while they both have apparently made contributions to the larger new Taep'o-dong-2 first stage. Recently North Korea static test fired that new first stage on the rebuilt Taep'o-dong-1 now Taep'o-dong-2 launch pad, gantry umbilical tower facility between June 26 and July 2, 2001.
It is known that the Shahab-3D failed shortly after launch. This was well before the first stage would have completed its 110 seconds burn when the aerodynamic shroud would have been jettisoned and the solid motor second stage would have ignited regardless of its true design configuration and the actual payload flown. Presently that is unclear based on the available public information released to date. In general IRIS is believed to be waiting for Shahab-5 to fulfill its real goal.
Iran's Emerging Space Programs
The appearance of Iran's space program is tied to foreign cooperation and the parallel but delayed development of the Shahab-4 now apparently shelved, and the now under development Shahab-5 and Shahab-6 launch vehicle programs. The three primary countries that Iran is cooperating with are Russia, China and North Korea. Iran is trying to develop an indigenous spacecraft, satellite development industry through this cooperation and purchased "know how" with the technology transfer. China is still planning to launch Iran's initial satellite payload offerings attached to China's new whether satellites. In the future Iran intends to launch its own satellites on the IRIS and or the Shahab-5 and 6 boosters but today Iran remains dependent on foreign launch providers to place its payload into Earth orbit. When Iran's space program will finally take flight remains to be seen, but it could begin in 2001 or 2002 but may be delayed to 2004 or 2005.
As early as June 27, 1998 an agreement in Iran was signed to design, construct and launch a communications research, Earth observation satellite "Mesbah", and a small technological satellite. This agreement was with the Minister of Higher Education, Mostafa Moin and the Minister of Post, Telegraph, and Telephone, Minister Reza Arefvazdi. The Mesbah satellite was to be launched within the next three years (2001) of signing with apparently China and Russia's Glavkosmos organization as a piggy-back payload on Russian and Chinese boosters.
The project was to be run by The Scientific and Industrial Research organization of Iran and its Center for Telecommunications Research. This is one of several communication satellite projects being developed by Iran. Besides the communication satellites two mini-satellites are being developed. The (Small multi-mission Satellite) SMMS is a joint venture payload between China, Iran, South Korea, Mongolia, Pakistan, Thailand and Bangladesh under the Asian-Pacific organization. This SMMS imaging spacecraft payload project is primarily managed by China and Iran. (9) It was to be launched on a Long March-4 in 2000 and 2001 but has subsequently been delayed to 2004 or 2005 as a part of the China's weather satellite program. The launch will place the SMMS spacecraft into a 650-kilometer Sun-synchronous polar orbit. The 470 kilograms satellite has increased it mass from its original 380 kilograms and is based on the CAST-968B platform developed by China's space industry of the PRC Academy of Space Technology. (9) It will carry a 100kg. multi-spectral CCD imaging camera. The camera is capable of wide field 20 meters resolution imaging. (1) (9)
Space News added in 1999 that, Mostafa Safari Iran's deputy minister of Post and Telegraph telephones-Domestic satellite communications program approved early in 1999 for a 2002 launch called the Zahreh. Solicited bids for the satellites development contract were expected to come from France, India, China, and Russia for the KU frequency band Zahreh system. The program contract called for considerable technology transfer to Iran as a requirement for winning the contract with provisions to train Iran's satellite engineers and technicians. The satellites are to be placed 34 degrees East and 47 degrees East above the equator in the appropriate geo-stationary satellite orbit slot. (2)
On July 16, 1999, The Washington Times disclosed some new information on the "Kosar" satellite launch vehicle of Iran and its relationship to North Korea's Taep'o-dong-2. Basically the article stated that Iran and North Korea are working together contributing to each other's launch vehicle development programs. It further revealed that the Iranians come in a specially equipped Boeing-707 apparently filled with Chinese supplied telemetry monitoring equipment for satellite and ballistic missile test launches as previously reported by the Washington Times. Iran's Kosar launch vehicle was also suggested to be the Iranian variant of North Korea's Taep'o-dong-2 booster. The new missile, named Kosar, was said to be undergoing design development with assistance from Russian aerospace technicians and state-run entities and that it was powered with a version of Russia's RD-216 liquid fuel booster engine. It was based on new information suggesting there had been another rocket engine technology transfer from a Russian entity Energomash. (3) No further clarifying information on this has since surfaced. It could potentially be related to a water pump project that was associated with Energomash that was dropped as a technology transfer issue later with no sanctions being issued by the United States.
The RD-216 is an Energomash engine originally used on the Skean/SS-5/R-14, IRBM, Saddler/SS-7/R-16, ICBM and Sasin/R-26 ICBM missiles developed during the cold war. Israeli Intelligence calls this booster the Shahab-5 and Shahab-6. It was further noted according to Kenneth R. Timmerman, President of Middle East Data Project, Inc. on July 16, 1999, in The Washington Times, that new booster testing activities was observed at the Iranian Missile test center "near Shahroud East of Tehran in late April". "We've seen them stack stages, then taking them down over the past six weeks," (April May and early June 1999) one analyst said. "This strongly suggests they will be launching a multi-stage missile." (3)
Space News noted on Aug. 18, 1999 that Iran planned to launch three satellites, (2002-2003) the two Comsat's Zahreh and (1) a minor multipurpose bird S. M. M. S. and one Mesbah. (4)
On January 25, 2000 the voice of Iran IRIFPN release the following information about the requested Chinese assistance on Iran's satellite program ---- "work towards exchanging idea's in area's such as manufacturing of satellites. --------. Called for cooperation between Iranian and Chinese experts in the field, he expressed the hope that China (would) share its experience and knowledge in that sphere with Iran". (5)
Reuters on May 6, 2000 offered the following information that Iran expected to place two small communications satellites in Earth orbit "within the next few months…". The satellites were to be placed into a 620 kilometer Earth orbit according to Mohammad Reza Aref the Minister of Communications. They are "two small Iranian manufactured satellites one built with Russian cooperation and the other with eight (Including Iran as a part of the Asian-Pacific Organization) other regional countries - The daily Jomhuri-ye Eslami said." (6) Russia as reported in Space News is said to be prepared to build one Iranian satellite and were confident of receiving the contract. (7)
Missile Program Chief Engineers Dies
It was reported in the Jerusalem Post on July 12, 2001 which was, quoting the Saudi Arabian newspaper Ashark al-Awsat, that Ali Mahmudi Mimand the Chief engineer in the Iranian Ministries Satellites and Aeronautics Industry had passed away under mysterious circumstances that have not been explained. He was called the "father of Iran's Missiles". This is paramount to the loss of the Designer General of Iran's missile program which, inevitable, will cause some set backs in the program which is already delayed due to development problems. Chief Engineer Mimand headed the Zelzal (earthquake), Shahid Hemat Industrial group at its facilities south of Teheran, Iran. His position was such that he was the head of many different rocket projects that came under his authority including the Shahab-1 through 6, Kosar, IRIS series and the other tactical missiles such as the (ASM) Air to Surface Missile system for Iranian helicopters. He was the recipient of the "Ayatollah Khomeni" citation among others. (8)
Sources and Methods
Pirard, Theo, "Iran in Space", Spaceflight, Vol. 42, Aug. 2000, p. 319.
Iran approves funds for a domestic satellite, Space News, 1999.
Iran's deadly missile potential, Kenneth Timmerman, The Washington Times, July 16, 1999, pp. A15.
Iran to launch three birds in two years, Space Business News, Vol. 17, No. 17 Aug. 18, 1999, pp. 7.
Iran plans joint satellite project with China, Tehran, voice of IRIFPN 00:20:30 GMT, January 25, 2000.
Tehran, Iran (Reuters) 4:43, May 6, 2000,
"Russia prepared to build Iranian satellite, Space News, p. 2.
O'Sullivan, Arieh, "Key Iranian missile man dies mysteriously", Jerusalem Post, 12, July, 2001.
Covault, Craig, "China, Iran Pursue Imaging Spacecraft", Aviation Week & Space Technology, Oct 1, 2001 p. 45.
---
---
http://www.fas.org/nuke/guide/iran/missile/iris.htm
Created by Charles P. Vick
Maintained by Webmaster