---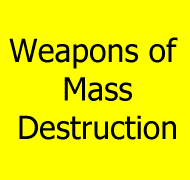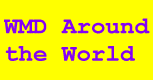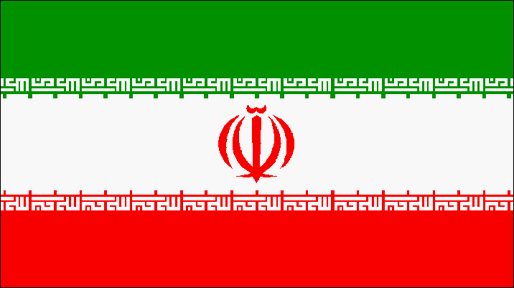 ---
Aerospace Industries Organization (AIO)
Sanam Industrial Group
Sanam Industries Group
Lavizan
35°46'23"N 51°29'52"E
Sultanatabad [Saltanatabad]
35°47'09"N 51°28'40"E
No.28, Shian 5, 
Lavizan, Tehran, 
Tel : +98-21-2949508,9 
      +98-21-2935281 
Fax : +98-21-2948301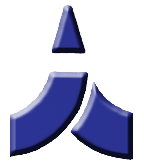 Aerospace Industries Organization (AIO) is a leading industrial and military subsidiary of the Ministry of Defense and the Ministry of the Armed Forces Logistics. More than 13 large factories with over 10,000 expert personnel are involved in manufacturing a vast variety of military and non-military products, which are partially exported. AIO's factories are equipped with modern facilities and supported with long experiences, which have led to high quality products according to international standards.

Military products include different types of weapons such as guns, rockets, missiles, mortars, bombs, rocket launchers, field kitchens, gyroscopes, transportation means, police equipment, and helmets. Technical and engineering services include precision machining, metal forming, trading & software services, quality control environmental test, dimensional measurement, heat treatment & coating, C.N.C. machine, and C.M.M. measurement.

Iran's missile program reportedly includes production plants in Esfahan and Semnan, as well as at design centers in Sultanatabad, Lavizan and Kuh-e Bagh-e-Melli on the outskirts of Teheran. Although the location of the Kuh-e Bagh-e-Melli is uncertain, but the Sultanatabad and Lavizan facilities are apparently located in extremely close proximity.

The Aerospace Industries Organization (AIO), also known as the SANAM Industrial Group, is the Defense Industries Organization (DIO) liquid fuel missile design and manufacturing arm, attached to Department 140 of the DIO Missile Industries Group [other reports claim that it is in charge of Iran's solid-fuel missile program]. Sanam Industries Group is said to be the lead organization for the development of the Shahab-3 missile.

It was reported in July 1998 that China Great Wall Industries Corporation had negotiated a contract with the Missiles Industry Group [also said to be known as the Sanam Industries Group or Department 14] to provide telemetry infrastructure for test flights of Iran's Sahab-3 and Sahab-4 ballistic missiles.

Iran said on 14 April 1999 that it had successfully fired a medium- to long-range anti-aircraft missile dubbed Sayyad-1, which it claimed was developed by the Defense Ministry's Aerospace Industries Organization. In September 1999 Aerospace Industries Organization unveiled the country's first indigenously-built jet engine, the Tolu-4. This low-to-medium-thrust turbofan is designed mainly for civil applications. Apparently of Russian origin, it is believed to be the product of local final assembly of components produced in Russia. The Lavizan Technical and Engineering Complex includes faculties of installations industries and metallurgy. Baltic States Technological University in Saint Petersburg has reportedly contracted with the DIO's Sanam College to help Iran design long-range solid fuel rocket boosters. The organizations jointly created a center known as Persepolis as part of an agreement concluded in 1996. Iranian students from the Sanam Industrial group were expelled on 22 June 1998 from Ustinov Military Mechanics State Technical University as part of Russia's international obligations to control the spread of missile technology, days after both houses of the US Congress passed sanctions on Moscow. Encouraging the strikes and demonstrations that led to the downfall of the Shah's regime, Iman Khomeini requested soldiers to abandon their barracks. The revolt spread to the the regime's most strategic strongholds, including the Shah's special guards, and several officers of the guard stationed at Lavizan Military Base were killed by revolutionary soldiers on the anniversary of Ashura [the day of mourning and commemoration of the martyrdom of the Prophet Mohammed's grandson Imam Hussein, massacred by the Caliph Umayed Yazid in AD 680].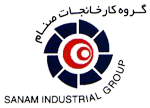 Like many military organizations, the SANAM Industrial Group subsidiary of AIO produces non-military products to meet domestic and export markets demands. In addition to military products, AIO's products include: household, automotive parts, stainless steel dishes, and industrial equipment. Non-military products include TVs, vacuum cleaners, washing machines, various types of grinding wheels, stainless steel dishes, industrial fans, motor pumps, automotive parts (axle- cylinder body- propeller shafts- fuel pumps- steering system- electromotor for power window- washer wiper pump- engines). Using Korean SAMSUNG technology, the SANAM Washing Machine is a powerful, economic and durable washing machine with after sale service. The SANAM Washing Machine is a semi-automatic with 3kg capacity equipped with timer drier and two separate motors. SANAM Industrial Group in Parchin is licensed by the Italian company Lombardini to produce internal combustion engines below 50 kW, including a wide range of air and liquid cooled diesel and spark-ignition engines that are used in automotive, agricultural, industrial and marine applications.
In 1992, the US Task Force on Terrorism and Unconventional Warfare of the House Republican Research Committee said there was a "98 per cent certainty that Iran already had all [or virtually all] of the components required for two to three operational nuclear weapons made with parts purchased in the ex-Soviet Muslim republics." In April 1998 the Jerusalem Post ran a series of alarmist articles claiming Iran had nuclear weapons, based on claims that a defecting Iranian nuclear scientist had delivered details of Tehran's weapons program to Israel. The Jerusalem Post reported that Iranian government documents discussed Tehran's efforts to purchase nuclear warheads from former Soviet republics. According to the documents, "Iran received several nuclear warheads from a former Soviet republic in the early 1990s and Russian experts maintained them". In one of the documents, dated December 1991, the deputy head of Iran's Revolutionary Guards tells Atomic Energy Agency chief Rezi Amrullahi that "two war materiel of nuclear nature" had arrived from Russia and were being held by the guards. According to another (in 1992), the nuclear warheads were being stored in the Lavizan military camp in the Teheran area. A third document (also dated 1992) discusses the production of a solid fuel missile prototype, Zalzal 300, completed in Lavizan which was soon to be ready for launch.
The accuracy of these various claims is uncertain, and it is probable that these claims are in fact incorrect. These reports are almost certainly the product of efforts by the Israeli government to pressure the United States into stronger trade sanctions on Russia.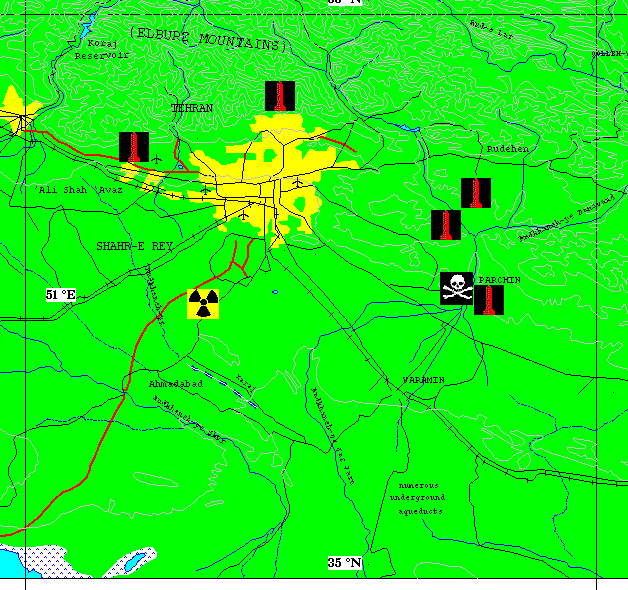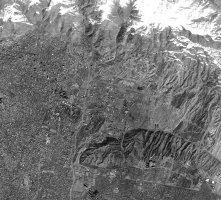 Sources and Resources
---
---
http://www.fas.org/nuke/guide/iran/facility/lavizan.htm

Maintained by Webmaster
Updated Wednesday, April 12, 2000 6:11:15 PM