---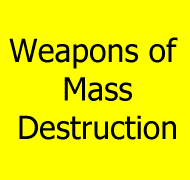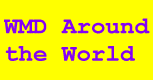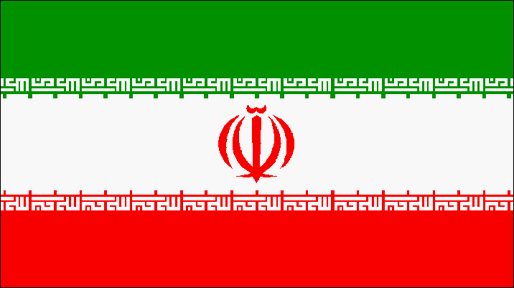 ---
Kuh-e Bagh-e-Melli
Kukh-e-Barjamali
Shahid Hemat Industrial Group [?]
35°39'35"N 51°38'20"E
35°39'50"N 51°40'57"E
According to reports published in Russia, apparently based on information developed by the Russian Federal Security Service, facilities located at "Kukh-e-Bardjamali" include equipment for test launches and a test range for liquid-propellant missile engines. The Barjamali Hills lie to the south-eat of Tehran and to the north-west of Parchin.

Other sources assert that Iran's missile program reportedly includes production plants in Esfahan and Semnan, as well as at design centers in Lavizan, Sultanatabad, and Kuh-e Bagh-e-Melli on the outskirts of Teheran. Kuh-e Bagh Mountain lies some great distance to the south of Tehran [at 31°47'19"N 51°46'08"E], and is in no sense on the "outskirts" of the city. Otherwise, the GeoNet Nameserver appears to be unaware of this location -- the "Kuh-e Bagh-e-Melli" placename is presumably a corruption of "Kuh-e-Bardjamali". In April 1997 Iran reportedly tested a missile engine that was claimed to have included technology from the Russian SS-4 missile. It is reported that in August 1997 an American spy satellite spotted the signature of a test of a liquid-fueled missile engine bolted on a test stand at the Shahid Hemat Industrial Group research facility on the outskirts Teheran. On 15 December 1997 [according to a report in The Washington Post] the Shahid Hemat Industrial Group research facility south of Tehran conducted at least its sixth 1997 test of an engine needed for an 800-mile range ballistic missile. The test was either the sixth or eighth during 1997, according to rival interpretations of available intelligence. It is reported that the Russian Central Aerohydrodynamic Institute [TSAGI] contracted in early 1997 to build a wind tunnel at the Shahid Hemat missile plant outside of Tehran, which is being used by Iranian and Russian missile designers to refine the Shahab-3 missile.

As of 01 October 2000 Russian 2-meter resolution KVR-1000 imagery coverage was not available via the SPIN-2 service on TerraServer. At least half a dozen archived Space Imaging IKONOS 1-meter images of this area were available on the CARTERRA™ Archive. However, in the absence of more precise information, location of the facility itself in this image might be difficult.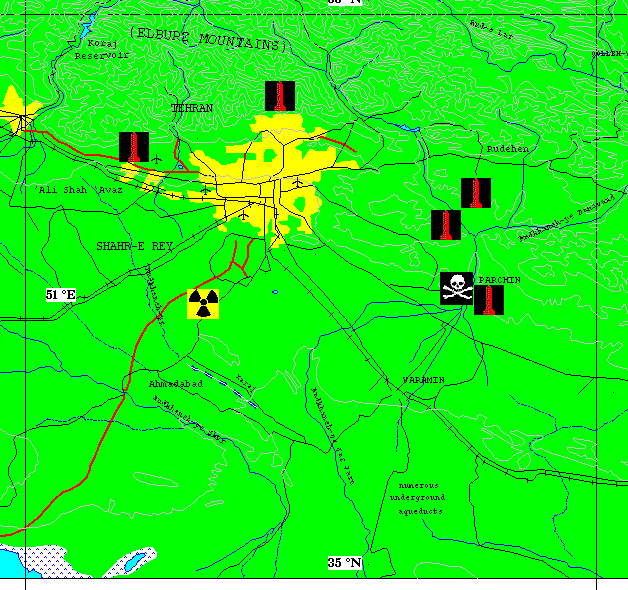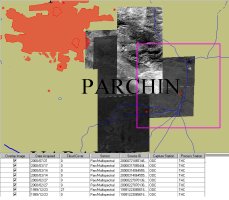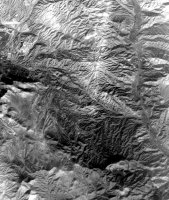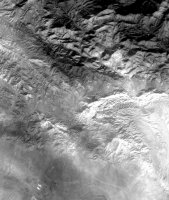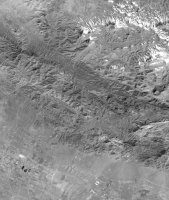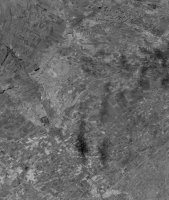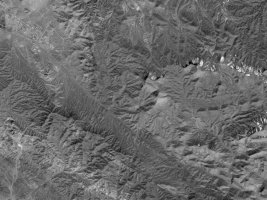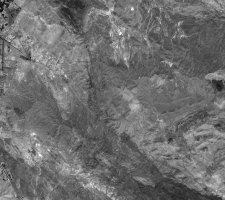 Sources and Resources
---
---
http://www.fas.org/nuke/guide/iran/facility/kukh-e-barjamali.htm

Maintained by Webmaster
Updated Sunday, October 01, 2000 10:08:00 AM