---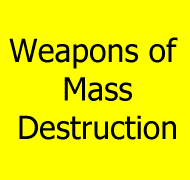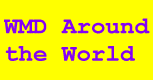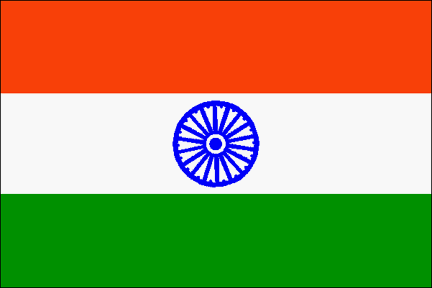 ---
Submarines
The Indian fleet numbers over 100 combat naval vessels, of which 15 are submarines, 2 are aircraft carriers, and another 23 are destroyers and fast frigates. Problems with funding and the lack of spare parts means that only about one-half of India's warships are operable at any one time. A total of ten diesel-powered 'Project 877' submarines, known in India as the the EKM or Sindhu class, have been built under a contract between Rosvooruzhenie and the Indian Defense Ministry, with the tenth unit delivered to India in 2000. This final unit was the first to be equipped with the Klab ZM-54E [SS-N-27] antiship cruise missiles with a range of 220 km. The first Kilo-class submarines of project 877 were built in the USSR in 1979. They have a displacement of 3,000 tonnes, a maximum diving depth of 300 meters, speed of up to 18 knots, and is able to operate solo for 45 days with a crew of 53. These submarines have been criticized in India as being highly underpowered for a conventional boat. India has a number of foreign-produced cruise missile systems in its arsenal, to include Exocet, Styx, Starbright, Sea Eagle, and perhaps the Russian Sunburn supersonic missile. It also has some indigenous cruise missile systems under development to include the Sagarika and Lakshya variant. The Sagarika (Oceanic) began development in 1994 as a submarine-launched cruise missile (SLCM) which will have a range of at least 300 kms (a few claim 1000 kms); it is projected for deployment around 2005.

In January 1988 India leased for three years a Soviet nuclear powered attack submarine of the 670A Skat series (CHARLIE class by NATO classification) with eight Ametist (SS-N-7 Starbright) anti-ship missile launchers. In the Indian Navy the ship was called Chakra, and the submarine was manned by a Russian crew training Indian seamen to operate it. Upon expiration of the ship leasing term in 1991, the submarine was returned to Russia and decommissioned from the Russian Navy.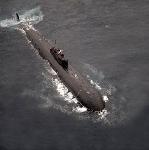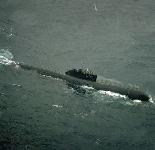 India has been working since 1985 to develop an indigenously constructed nuclear-powered submarine, one that is based on the Soviet Charlie II-class design, detailed drawings of which are said to have been obtained from the Soviet Union in 1989. This project illustrates India's industrial capabilities and weaknesses. The secretive Advanced Technology Vessel (ATV) project to provide nuclear propulsion for Indian submarines has been one of the more ill-managed projects of India. Although India has the capability of building the hull and developing or acquiring the necessary sensors, its industry has been stymied by several system integration and fabrication problems in trying to downsize a 190 MW pressurized water reactor (PWR) to fit into the space available within the submarine's hull. The Proto-type Testing Centre (PTC) at the Indira Gandhi Centre For Atomic Research. Kalpakkam, will be used to test the submarine's turbines and propellers. A similar facility is operational at Vishakapatnam to test the main turbines and gear box. According to some accounts India plans to have as many as five nuclear submarines capable of carrying missiles with nuclear warheads. The Indian nuclear powered attack submarine design is said to have a 4,000-ton displacement and a single-shaft nuclear power plant of Indian origin. Once the vessel is completed, it may be equipped with Danush/Sagarika cruise missiles and an advanced sonar system. However, according to some analysts the most probable missile for the Indian submarine would be the Yahont anti-ship cruise missile designed by NPO Mashinostroyeniya.
Sources and Resources
---
---
http://www.fas.org/nuke/guide/india/sub/

Maintained by Webmaster
Updated Sunday, September 03, 2000 12:23:18 PM