---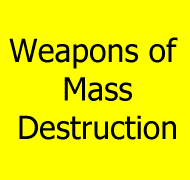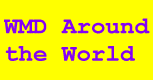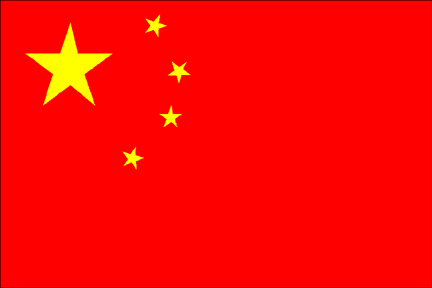 ---
China National Nuclear Corporation
No.1 Sanlihe Nasanxiang, 
Xicheng District, Beijing 100822
Tel: 8610-68512211
Fax: 8610-68533989

The China National Nuclear Corporation [CNNC] has responsibility for both civilian and military nuclear activities at all levels of the nuclear fuel cycle. CNNC is responsible for China's nuclear weapons and power production and waste disposal facilities, including a significant research and development capability. This corporation is responsible for uranium mining in China, primarily in Guangdong and Shanxi provinces, and also has a small production of gold found in association with uranium.

As part of an effort to increase domestic nuclear capability, the China National Nuclear Corporation was established by a decision of the National People's Congress on 16 September 1988. The CNNC is the successor to the Ministry of Nuclear Industry which built China's first atom bomb, hydrogen bomb and nuclear submarine. Its President and Vice-presidents were appointed by the Premier of the State Council. Directly under the State Council, the CNNC was a national extralarge industrial conglomerate, comprising over 200 enterprises and institutions with advanced technology and equipment and a total of 280 000 employees, of whom 78,000 were scientific research, engineering and technical personnel in various disciplines. Under the leadership of the CPC Central Committee and the State Council, the CNNC followed the state construction planning and market demands at home and abroad, undertook the tasks of production, management, scientific research, development and construction in nuclear industry.

The CNNC, also known as the China National Atomic Energy Authority, is in charge of foreign affairs, international conference and Sino-foreign co-operation and exchanges in nuclear field.

CNNC is implementing a new system of nuclear science and technology industries which is intended to serve both military and civilian needs. For many years the Ministry of Nuclear Industry was focused on the principle of "developing both military and civilian products and giving priority to the development of military supplies," placing highest priority on the fulfillment of defense orders.

More recently, nuclear power generation has been prioritized under the new system of nuclear industries. CNNC is developing the nuclear science and technology industry into a system which combines military and civilian needs. Military production facilities and civilian production facilities are being configured to be compatible and complementary with one another. As of 1996 CNNC asserted that China's nuclear industry for civilian purposes accounted for 75%-80% of total output value compared to 5% in 1980. In the course of reform and opening to the outside world, the Central Committee made a strategic decision on the shift of the nuclear industry from military purposes to civilian production with emphasis on the peaceful applications of nuclear energy and nuclear techniques. The nuclear industry's strategy is based on the principles of combining military production with civilian production, taking nuclear industry as the basis while developing nuclear power and promoting a diversified economy.

This governmental organization became independent in 1993 when the Ministry of Energy was abolished. CNNC is one of a growing number of state-owned corporations which report directly to the State Council. The implementation of the government institutional reform package, which was approved by the last NPC session, has made an increasing number of the corporations and enterprises independent from any government department.

Main activities include:
In accordance with the requirements of the state plan, participating in the planning of nuclear power and its necessary supporting construction, undertakes siting, feasibility study, engineering design, civil engineering and equipment installation, operation and management of nuclear power plants, and develops international co޲operation;
Nuclear fuel production and supply, including the production of natural uranium, uranium conversion and enrichment, fuel assembly fabrication; nuclear materials control, spent fuel reprocessing, and the treatment and disposal of nuclear wastes;
Exploration, assessment, exploitation and extraction of nationwide radioactive mineral resources and other mineral resources designated by the State; as empowered by the State, examination, registration and licensing of qualification certificates for radioactive geology survey and exploitation;
Fundamental and applied research and engineering development of nuclear energy and nuclear technology; research and development of nuclear reactors and processes in nuclear fuel cycle; and transfer of nuclear technologies and consultative services at home and abroad;
Research, production, sales and technical services associated with radioisotopes and their products, nuclear instruments and equipment and applied nuclear technologies;
R & D and management on nuclear safety and radiation protection, technical safety, prevention and treatment of occupational diseases, medical treatment and health care, environmental protection and treatment & disposal of solid, gaseous and liquid nuclear wastes;
Nuclear޲related technology development; development of a diversified economy of other industrial products such as machinery, electronics, chemicals, light industry, non޲ferrous metal and building materials; and development of tertiary industry;
International economic and technical co޲operation and trade, negotiation and conclusion of contract with foreign countries in import and export of complete set of equipment for NPPs and other nuclear facilities, uranium products series and isotopic products; contracts for overseas construction projects and export of technology and labour services; and
Education, training and exchange of professional personnel in nuclear science and technology and management.
China has rich uranium resources and a complete nuclear fuel cycle system. China began considering nuclear energy in the late 1970's as an alternative to burning coal. Nuclear power represents a relatively minor, but growing, share of China's electric generating capacity, with two plants currently in operation: Qinshan at Hangzhou Bay in Zhejiang province (288 megawatts) and a plant at Daya Bay in Guangdong province (1812 megawatts). China has plans for eight reactors in four plants totaling 8 gigawatts to be built by 2020, including: two 600 MWe Chinese designed reactors at Quinshan; two 700 MWe Candu reactors from AECL, also to be built at Quinshan; two 1000 MWe Russian designed PWRs, to be built at Wafangdian in Liaoning Province; and two 900 MWe reactors at Lingao in Guangdong Province, with EDF.

Two 1,000-megawatt units at a new plant, Lingao, near Hong Kong, are projected to come on line early in the next century. The China National Nuclear Corporation (CNNC) built Qinshan 1, the nation's first commercial nuclear reactor. Framatome, a French company, supplied the two operable units at Guangdong and is building two pressurized light-water-moderated and cooled reactors for Qinshan. Under construction are two 600-megawatt units at the Qinshan plant, Qinshan 2 is projected to be operational in 2002 and Qinshan 3 should be operational in 2003. In 1996, Canada and China signed a final contract for the construction of two 700 MWe CANDU nuclear reactors at the country's Qinshan site. Construction of these units, Qinshan 5 and 6, is expected to begin in 1997 and will take about six years to complete. Babcock & Wilcox Power Generation Group will provide eight steam generators as part of the contract. By 2015, output from nuclear plants is projected to increase 9-fold over 1996 levels, accounting for about 4.5 percent of China's electric power generation.

CNNC both actively encourages foreign investment and actively promotes its own expansion. China's efforts to build reactors in Pakistan and the Middle East have raised concerns in the West about nuclear proliferation. Pakistan has ordered one reactor from CNNC that is expected to begin operation at the turn of the century. When completed, Pakistan's Chasnupp 1 will be the first Chinese-built nuclear generating unit on foreign soil. China has also sold Algeria a heavy water reactor for research. Foreign suppliers play a significant role in China's nuclear program. The many examples of foreign participation include: the involvement of French technology in making fuel for Qinshan and Daya Bay powerplants; the Research Institute for Nuclear Service Operation, a joint venture with Westinghouse; the training in Spain of operators for Qinshan, and the German main cooling pumps and injection pumps at Qinshan.

During the 1985 debate on the US-China Agreement on Peaceful Nuclear Cooperation concluded in 1985, Congress passed a joint resolution, which became law, preventing the issuing of any licence for the export of the US nuclear material, facilities and equipment subject to the Agreement until the President is able to certify to Congress that China has satisfied certain conditions. These conditions were designed to ensure that such exports are used solely for peaceful purposes.

On 10 September 1997 the State Council issued Executive Order No. 230 announcing that the Regulation on Nuclear Export Control of the People's Republic of China became immediately effective. On 12 January 1998, President Clinton signed the formal certifications that China has met the necessary conditions to engage in peaceful nuclear cooperation with US industry. If Congress agrees, a new, potentially huge, market would be available to US suppliers of commercial nuclear technology.

With the approval of the State Council on 01 July 1999, the Chinese government split the top five Defense and Technology Corporations into ten new enterprises. The China National Nuclear Corporation (CNNC) is based on the former China Nuclear Industry Company and is made up of 246 industrial companies and institutes. CNNC's business scope includes nuclear power, nuclear material, nuclear fuel, nuclear instruments, nuclear technology applications and R&D, and establishing, and the construction of nuclear related facilties. The China Nuclear Engineering & Construction Group Corporation (CNEC) CNEC's business scope is in R&D, construction engineering and financial trading.
Subordinate Entities
The China Nuclear Energy Industry Corporation (CNEIC) is the marketing agent for export and import of all research and development as well as production organizations associated with the Ministry of Nuclear Industry;
The National Nuclear Safety Administration (NNSA) is responsible for nuclear power plant licensing; safety review of technical specifications; probabalistic safety assessment; accident analysis and accident management; reactor cooling systems; and power plant assurance inspection.
Qinshan Nuclear Power Company (QNPC), established in 1983, is a nuclear power company under the umbrella of the China National Nuclear Corporation and the main organization to implement the Qinshan Nuclear Power Plant Project in Haiyan County, Zhejiang Province.
Sources and Resources
---
---
http://www.fas.org/nuke/guide/china/contractor/cnnc.htm

Maintained by Webmaster
Updated Friday, March 31, 2000 6:29:33 AM