---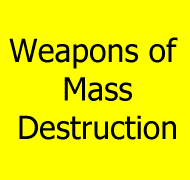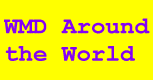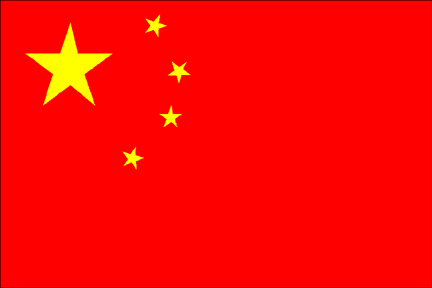 ---
China Academy of Space Technology [CAST]
5th Academy
The China Academy of Space Technology develops and manufactures Chinese spacecraft, including scientific research satellites and application satellites. In 1957, when the first artificial earth satellite was launched, China began work on the development of space technology, and before long both the Chinese Academy of Sciences and the Seventh Ministry of Machine Building began developing space technology. The Chinese Academy of Space Technology was set up in February 1968 with responsibility for management of satellite development. CAST has retained its responsibility for the design and manufacture of most Chinese satellites, e.g., recoverable, communications, and scientific spacecraft, and operates a number of institutions and factories to meet satellite development and testing requirements. Meteorological spacecraft are created by the Shanghai Academy of Spaceflight Technology's Shanghai Institute of Satellite Engineering, which until 1993 was also a part of CAST.

The first DFH-1 satellite was launched on 24 April 1970. The staff of over 10,000 also develops and manufactures spaceeraft ground support equipments and satellite application facilities. It has developed technology for the recovery of satellites, multiple satellite launches from a single launch vehicle, and the positioning of geosynchronous communications satellites. Activities of the research institutes and factories under CAST include the development, design and production application satellites, sounding rockets and related technical engineering projects. These units also supply technology and equipment in the fields of vacuum, low temperature, automatic control, remote sensing, radio and precision machinery.
Subordinate Entities
The previous organization of the Fifth Academy consisted of the 501st Department and the 502nd through 508th Institutes. Currently, organizations under CAST include:
Entity
Corporation
Location
Staff
Director
Activities
501st Research Institute
Responsible for satellite systems engineering. Established in 1968.
502nd Research Institute
Beijing Institute of Control Engineering (BICE)
1400
R&D of attitude control systems. Established 1956 under CAS.
503rd Research Institute
Beijing Institute of Satellite Information Engineering (BISIE)
300
R&D of satellite applications and communications technology.
504th Research Institute
Xian Institute of Space Radio Engineering
1200
R&D of space communications, remote sensing, and spacecraft TT&C. Produces space electronic systems, including TWTs, CCD camera and microwave data links, and antennas.
508th Research Institute
Beijing Institute of Space Machinery and Electronics (BISME)
Nanyuan
R&D of remote sensing and recoverable vehicle technology
510th Research Institute
Lanzhou Institute of Physics
research in optical cryogenics, microgravity, and radiation effects
511th Research Institute
Beijing Institute of Environmental Test Engineering
Beijing and Huairou
513rd Research Institute
Yantai Telemetry Technology Institute
529 Factory
Beijing Orient Scientific Instrument Factory
1200
Final assembly for satellite systems
Beijing Satellite Manufacturing Factory
Beijing Center of Space Science and Technical Information
Beijing Institute of Environmental Test Engineering
Beijing Institute of Spacecraft Systems Engineering
Beijing Orient Institute of Measurement
Beijing Space Technology Development and Application Corporation
Shanghai Institute of Spacecraft Engineering
Shanghai Scientific Instrument Factory
Shantou Institute of Electronic Technology Equipment
Shanxi Taihua Institute of Electronic Machinery Equipment
Xian Institute of Space Radio Technology Engineering
The Beijing Institute of Control Instrumentation (BICI) engages in research and development of aerospace inetial technology, electromechanical integrated precision instruments, precision machinery, control instruments and systems. Over the past 30 years, the institute has developed dozens of inertial measurement systems and instruments, including systems for the Long March and East Wind rockets. The Institute has also transferred technology into related civil application, and has developed pharmaceutical and other civil technology and products.
The Beijing Institute of Control Engineering (BICE) undertakes research related to spacecraft control engineering. Spacecraft thrusters are built by the Institute. BICE has made progress in transferring spacecraft technologies for use in other areas of national economy in areas of control systems, computer applications, and precision optical instruments. BICE established Control Technology Development Corporation in the Beijing New Technology Development Zone and formed a civilian product development team composed of branches of technolgy, manufacture and trade.
The Beijing Institute of Space Machinery and Electronics (BISME), located adjacent to 1st Academy facilities in Nanyuan, it engaged in R&D of remote sensing and recoverable vehicle technology. It is responsible for the development of sounding rockets, space remote sensing systems and recovery technology. With strong professional personnel and fine facilities. In the past 35 years, BISME has made contributions in sounding rockets, space recovery, space remote sensing, manufacturing of composite material structures and civilian products.
The Beijing Institute of Satellite Information Engineering (BISIE) is engaged in the design, research and manufacture of satellite information receiving and processing, ground application system and computer application. Established 1986, major projects include the ground segments of FY-2 weather satellite and GPS receivers. The Institute is involved in China's indigenous effort to develop satellite nagivation system (RDSS). The main tasks of BISIE include research on satellite application technology and manufacture of ground equipment, tracking and monitoring of satellites, research and manufacture of autonomous spacecarfts navigation and positioning as well as attitude determination, satellite remote sensing, image pre-processing, management of information and application of communication service technology. In addition, it builds various ground stations for satellite communication, TV reception, and meteorological cloud chart reception. The National Engineering Research Center for Industrial Control Devices was founded in 1992, attached to the No. 502 Institute of the China AeroSpace Corporation. With a staff of 125, there are 6 development departments, 2 sales departments, a market departments, a user's service departments, a manufacture departments, a material departments, an office, a chief engineer's office, and a quality control office. Work is focused on the design and development of management information system and measurement, control and management systems.
Sources and Resources
---
---
http://www.fas.org/nuke/guide/china/contractor/cast.htm

Maintained by Webmaster
Updated Tuesday, April 18, 2000 5:56:32 AM