---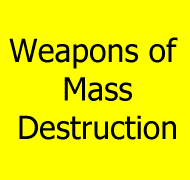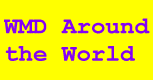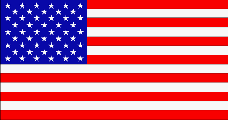 ---
United States Nuclear Forces
LAND-BASED INTERCONTINENTAL BALLISTIC MISSILES
At the end of FY 1999, the United States will have 500 Minuteman III ICBMs and 50 Peacekeeper missiles. If START II enters into force, the United States will modify all Minuteman III missiles to carry only one warhead and will retire all Peacekeepers. In this transition, DoD may redeploy the Mark 21 reentry vehicle (RV), currently deployed on Peacekeeper, on a portion of the single RV Minuteman force. Mark 21 RVs contain features that further enhance nuclear detonation safety and reduce the risk of plutonium dispersal in the unlikely event of a fire or other mishap.
The United States is not developing or producing any new ICBMs. This makes it difficult to sustain the industrial base needed to maintain and modify strategic ballistic missiles. To maintain the Minuteman ICBM system and to preserve key industrial technologies needed to sustain ICBMs and SLBMs, the budget provides funding to replace guidance and propulsion systems, as well as to preserve a core of expertise in the areas of reentry vehicle and guidance system technology.
SEA-BASED BALLISTIC MISSILES
The SSBN fleet has reached its planned total of 18 Ohio-class submarines. The first eight Ohio-class submarines each carry 24 Trident I (C-4) missiles; the final ten are each equipped with 24 Trident II (D-5) missiles. The SSBN fleet's survivability and effectiveness are enhanced through the D-5 missile's improved range, payload, and accuracy. The FY 2000 budget provides for continued procurement of D-5 missiles to support the conversion of four SSBNs from the C-4 to the D-5 missile system. Retrofits will be accomplished during regularly scheduled ship depot maintenance periods beginning in FY 2000. If START II enters into force, the United States will retain 14 SSBNs armed with D-5s, while the oldest four Ohio-class SSBNs will be eliminated. These missiles, capable of carrying eight warheads apiece, will be downloaded consistent with START II limits. No new types of SSBNs or SLBMs are under development. The budget also supports Navy planning for a life extension to the D-5 SLBM to match missile life to the recently extended Trident submarine service life of 42 years.
HEAVY BOMBERS
The U.S. bomber force consists of 93 B-1s, 94 B-52s, and 21 B-2s. The Air Force plans to reduce the number of B-52s to 76 in FY 2000. Active B-2s, all deployed at Whiteman AFB, Missouri, are Block 30 configuration aircraft. The remaining B-2s are currently being upgraded to Block 30 configuration with the last such aircraft to be delivered in FY 2000. B-2 and B-52 bombers can be used for either nuclear or conventional missions. The B-1 force is dedicated to, and is in the process of being equipped exclusively for, conventional operations.
Readiness
U.S. ICBMs and SLBMs on day-to-day alert are not targeted against any specific country. The missiles, however, can be assigned targets on short notice. The United States maintains two full crews for each SSBN, with about two-thirds of operational SSBNs routinely at sea. On average, about one to two U.S. SSBNs are undergoing long-term overhauls at any given time and are not available for immediate use. All 550 ICBMs, with the exception of a few undergoing routine maintenance, are maintained on a continuous day-to-day alert. The bomber force is no longer maintained on day-to-day alert, although it can be returned to alert status within a few days if necessary.
STRATEGIC FORCES HIGHLIGHTSa

FY 1993

FY 1994

FY 1995

FY 1996

FY 1997

FY 1998

FY 1999

FY 2000

FY 2001

Land–Based ICBMsb

Minuteman II (1 warhead each) plus
Minuteman III (3 warheads each)

737

625

535

530

530

500

500

500

500

Peacekeeper (10 warheads each)

50

50

50

50

50

50

50

50

34

Heavy Bombers (PAI)c

B–52

84

64

74

56

56

56

56

56

56

B–1d

84

84

60

60

60

70

74

80

82

B–2

0

3

6

9

10

12

13

16

16

Submarine–Launched Ballistic Missilesb

Poseidon (C–3) and Trident (C–4)
missiles on pre–Ohio–class submarines

96

48

0

0

0

0

0

0

0

Trident (C–4 and D–5) missiles on
Ohio–class submarines

312

336

360

384

408

432

432

432

432
a Force levels shown are for the ends of the fiscal years in question. Inventory levels for future years reflect the force structures supported by the FY 1999 budget. The actual force levels for FY 2000 and FY 2001 will depend on future decisions.
b Number of operational missiles. Not in maintenance or overhaul status.
c PAI = Primary Aircraft Inventory. PAI excludes backup and attrition reserve aircraft as well as aircraft in depot maintenance. Total inventory counts will be higher than the PAI figures given here.
d B–1 are accountable under START I but will not be accountable under START II.
START Treaties
The START I Treaty entered into force on December 5, 1994. Russia and the United States are working to achieve the final phase of nuclear force reductions mandated by that treaty by December 2001. The Treaty on Further Reduction and Limitation of Strategic Offensive Arms (START II) was agreed between Russia and the United States on January 3, 1993, and approved by the U.S. Senate in January 1996. However, it has not yet entered into force, pending approval of the START II Treaty by the Russian parliament and ratification by both parties of the START II Protocol that was signed on September 26, 1997. START II calls for reductions in aggregate force levels, conversion or elimination of multiple-warhead intercontinental ballistic missile (ICBM) launchers, elimination of heavy ICBMs, and a limit on deployed submarine-launched ballistic missile (SLBM) warheads. It will eliminate the most destabilizing strategic nuclear systems—multiple warhead ICBMs—and will reduce deployed strategic nuclear warheads by about two-thirds from Cold War levels. The original START II Treaty called for the final reduction phase to be completed no later than January 1, 2003.
At the conclusion of their March 1997 meeting in Helsinki, President Clinton and Russian President Yeltsin issued a joint statement establishing parameters for future reductions in nuclear forces beyond START II. In this statement, they agreed to an overall limit of 2,000-2,500 deployed strategic warheads for a future START III Treaty.
Reductions in U.S. Strategic Nuclear Arsenal Force Levels
FY 1990 Through 2007

FY 1990

FY 1999

START I
(December 5, 2001)

START II
(December 31, 2007)

ICBMs

1,000

550

550

500

Attributed Warheads on ICBMs

2,450

2,000

Not over 2,000

500

SLBMs

568a

432b

Not over 432

336

Attributed Warheads on SLBMs

4,864a

3,456b

Not over 3,456

Not over 1,750

Ballistic Missile Submarines

31a

18b

Not over 18

14

Attributed Warheads on Ballistic Missiles

7,314a

5,456b

Not over 4,900

Not over 2,250

Heavy Bombers

324

115c

97c

97c

a Excludes five decommissioned submarines (and their associated missiles and warheads) that were still START accountable.

b Excludes two Benjamin Franklin-class (Poseidon missile) (SSBNs) converted to Special Operations Forces that are still START accountable.

c Excludes 93 B-1s that are devoted entirely to conventional missions. B-1s are still accountable as a nuclear bomber under START I, but would not be accountable under START II.
They also agreed to extend the deadline for elimination of strategic nuclear delivery vehicles under START II to December 31, 2007, but stipulated that systems to be eliminated under START II must be deactivated by December 31, 2003. The Presidents further agreed that negotiations would begin on a START III Treaty immediately after Russian ratification of START II.
These agreements were formalized when U.S. Secretary of State Albright and then Russian Foreign Minister Primakov signed a Joint Agreed Statement and a Protocol to the treaty in New York in September 1997, extending the time period for full implementation of START II until December 31, 2007. In addition, Secretary Albright and Foreign Minister Primakov signed and exchanged letters legally codifying the Helsinki Summit commitment to deactivate, by December 31, 2003, the U.S. and Russian strategic nuclear delivery vehicles that under START II will be eliminated. START II entry into force will require Senate approval of the Protocol to the START II Treaty and its associated Joint Agreed Statement.
Since establishment of the Cooperative Threat Reduction (CTR) program in 1991, the United States has been assisting Russia, Ukraine, Belarus, and Kazakhstan in implementing nuclear force reductions required under the START I Treaty. In anticipation of further reductions mandated by the START II Treaty and in potential support of a negotiated START III Treaty, the United States has begun discussing additional CTR projects with Russia that would assist in accomplishing those reductions and subsequent objectives.
Force Structure and Capabilities
Until START II enters into force, the United States is protecting options to maintain a strategic nuclear arsenal at essentially START I levels. Accordingly, the FY 1999 budget request included an additional $51 million to sustain the option of continuing START I levels of strategic nuclear forces. If START II is implemented as amended by the Helsinki Summit letters, accountable warheads will be reduced by the end of 2007 to a level of 3,000-3,500, of which no more than 1,750 will be carried on SLBMs. Strategic nuclear delivery vehicles that will be eliminated under START II will be deactivated by December 31, 2003, providing the benefits of a reduced force structure four years prior to the agreed 2007 date for full elimination.
---
---
http://www.fas.org/nuke/guide/usa/forces.htm

Maintained by Webmaster
Updated Saturday, July 31, 1999 9:56:22 AM