---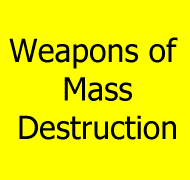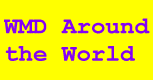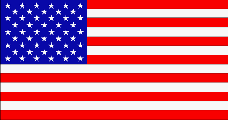 ---
National Military Command Center (NMCC)
The National Military Command Center (NMCC) is located in the Joint Staff area of the Pentagon. The NMCC is responsible for generating Emergency Action Messages (EAMs) to launch control centers, nuclear submarines, recon aircraft and battlefield commanders worldwide.

The NMCC staff provides continuous operation monitoring, reporting, training, maintenance management, and coordination for all communications-electronics activities and systems supporting the NMCC to ensure minimum essential National Military Command System (NMCS) connectivity for the Single Integrated Operational Plan execution, worldwide situation monitoring, and crisis management. It also provides Joint Staff with ADP operations, support and information relating to operational capabilities of the United States in the area of nuclear command and control, primarily missile warning systems of the Integrated Tactical Warning and Attack Assessment (ITW/AA) network.

The more than 300 people in the NMCC have responsibilities that are operational in nature, and thus it is not funded and maintained by the Joint Staff. The Air Force, as the executive agent for NMCC support, provides logistical, budgetary, facility and systems support.

The JCS J-3 Command Systems Operations Division manages the operations of the J-3 information system facilities and maintains operational control of the Crisis Management Automated Data Processing System for the National Military Command Center. On a worldwide basis, the division maintains operational control of the Worldwide Military Command and Control System and has primary responsibility within J-3 for the development and implementation of the Global Command and Control System and the Top Secret Support System.
CAC - Current Actions Center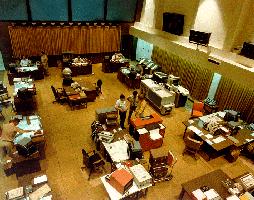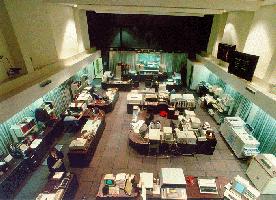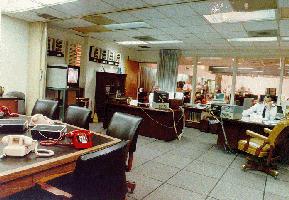 ECR Emergency Conference Room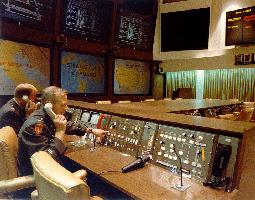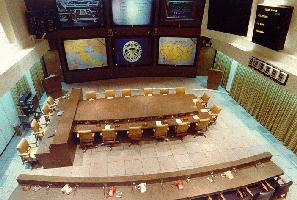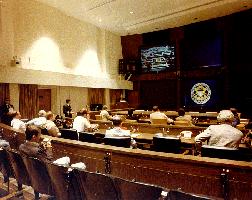 JCS Conference Room - "The Tank"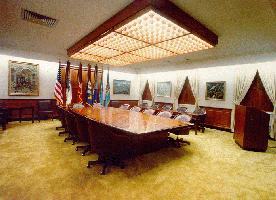 Sources and Resources
---
---
http://www.fas.org/nuke/guide/usa/c3i/nmcc.htm

Maintained by Webmaster
Updated Wednesday, April 29, 1998 7:46:18 AM