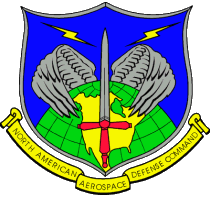 NORAD Selected Chronology
18 Aug 40 -- President Franklin Roosevelt and Prime Minister Mackenzie King issued the "Ogdensburg Declaration." It voiced the concept of US-Canadian joint defense and sanctioned the establishment of the Permanent Joint Board on Defense (PJBD) to conduct necessary consultations.

12 Feb 47 -- The United States (US) and Canadian governments issued a "Joint Statement on Defense Collaboration" emphasizing the continuing importance of cooperative defense planning and ongoing efforts. Among those proposed were an interchange of military personnel; the adoption of common designs and standards in arms, equipment, and organization, where practical; and cooperation and exchange of observers on exercises.

16 Feb 51 -- The Joint Chiefs of Staff (JCS) approved a US-Canadian PJBD recommendation (51/1) for an extension of the Permanent Radar Net. It called for the extension and consolidation of the present control and warning system of Canada and the US into one operational system to meet the air defense needs of both countries.

10 Mar 51 -- US Army Antiaircraft Command assumed command for the first time of all antiaircraft forces assigned to air defense.

14 Jul 52 -- Start of US Ground Observer Corps Operation Skywatch, during which civilian observer posts were manned 24-hours a day.

24 Feb 54 -- President Eisenhower approved the National Security Council's recommendation for construction of a Distant Early Warning (DEW) Line.

1 Sep 54 -- Continental Air Defense Command (CONAD) established.

30 Jul 55 -- First west coast US Navy picket ship station manned on a full-time basis.

21 Mar 57 -- The US Army Antiaircraft Command was redesignated Army Air Defense Command (ARADCOM).

15 Jul 57 -- The main DEW Line, from Cape Dyer, Baffin Island, to Cape Lisburne, Alaska, declared technically ready.

1 Aug 57 -- East and West portions of the DEW Line placed under operational control of USAF Air Defense Command and Alaskan Air Command, respectively.

1 Aug 57 -- The Canadian Minister of National Defence and the US Secretary of Defense jointly announced the agreement between their governments to established integrated operational control of the air defense forces of the two countries.

27 Aug 57 -- Soviet Union announced successful launch of a multi-stage ballistic missile.

Aug 57 -- DEW Line was dedicated by US Air Force (USAF).

12 Sep 57 -- North American Air Defense Command (NORAD) was established with headquarters at Ent Air Force Base, CO. [Colorado Springs] Command-in-Chief, NORAD assigned operational control over Canadian and US air defense forces. CINCNORAD dual-hatted as Commander-in-Chief, CONAD [US joint command].

4 Oct 57 -- Sputnik I, the first man-made satellite, was launched by the USSR.

Nov 57 -- The first Baker-Nunn precision optical satellite tracking, camera installed at White Sands, NM.

Jan 58 -- Mid-Canada [radar] Line declared fully operational.

Jan 58 -- US Ground Observer Corps reduced from 24-hour to ready-reserve status.

14 Jan 58 -- United States announced decision to establish a Ballistic Missile Early Warning System (BMEWS.)

12 May 58 -- An exchange of diplomatic notes between Canada and the US constituted a formal ten-year agreement for the establishment of NORAD (which had been in existence since 12 Sep 57) with an integrated Canadian/US staff.

Jun 58 -- First ARADCOM unit became operational with Nike Hercules, Battery A, 2d Missile Battalion, 57th Artillery, near Chicago.

Jul 58 -- Pacific Sea Barrier, consisting of US Navy picket ships, became fully operational.

31 Jul 58 -- CINCNORAD recommended to the Joint Chiefs of Staff that a hardened combat operations center with adjacent headquarters complex for NORAD be constructed without delay in the Colorado Springs area.

2 Aug 58 -- The first two stations (one for transmission and one for receiving) of an electronic fence across the southern US, the US Navy's space surveillance system (NAVSPASUR), became operational.

Jan 59 -- US Ground Observer Corps inactivated.

26 Jan 59 -- First Semi-Automatic Ground Environment (SAGE) Division became operational in Syracuse, NY.

18 Mar 59 -- The Joint Chiefs of Staff (JCS) approved locating a new NORAD Combat Operations Center in Cheyenne Mountain, south of Colorado Springs, Colorado.

1 Apr 59 -- The Aleutian extension of the DEW Line (DEW West) became operational.

Apr 59 -- Texas Tower No. 4 became operational, completing the off-shore radar platform program as part of NORAD's air defense networks.

31 May 59 -- CINCNORAD told Joint Chiefs of Staff that he firmly believed NORAD should be designated the military command to operate the National Space Surveillance Control Center and he was proceeding with planning for its future integration into the new, hardened Combat Operations Center in Cheyenne Mountain.

25 Mar 60 -- US Navy picket ships were withdrawn from the Atlantic DEW Line sea barrier.

22 Jul 60 -- The Commander, USAF Air Defense Command, supported the development of a space-based Missile Defense Alarm System (MIDAS) and stated it was imperative to expand and accelerate the program to meet the ICBM threat.

Sep 60 -- Exercise Sky Shield held -- first continent-wide exercise under NORAD direction and first grounding of all non-exercise air traffic in US and Canada.

Sep 60 -- BMEWS Site No. 1, Thule Air Base, Greenland, detection radars reached initial operational capability -- first operation of BMEWS.

7 Nov 60 -- Space Detection and Tracking System (SPADATS) transferred to NORAD operational control and operational command to CONAD.

1 Feb 61 -- NAVSPASUR assigned to SPADATS under operational control of CINCNORAD.

14 Feb 61 -- 1st Aerospace Surveillance and Control Squadron activated at Ent Air Force Base, Colorado Springs, CO to operate the SPADATS Center. The squadron was also responsible for operation of the BMEWS Central Computer and Display Facility in the NORAD Operations Center.

18 May 61 -- Excavation began for the NORAD Combat Operations Center in Cheyenne Mountain.

3 Jul 61 -- Space Detection and Tracking System (SPADATS) Center officially dedicated at Ent Air Force Base, CO.

1 Aug 61 -- Four sites of the Greenland extension (DEW East) of the DEW Line became operational. This completed the entire DEW Line from Greenland to the Aleutians.

Sep 61 -- BMEWS Site No. 2, Clear AS, Alaska, achieved full operational capability.

Feb 62 -- Alaskan NORAD Region Headquarters organized.

8 Feb 62 -- General L. S. Kuter, CINCNORAD, briefed President Kennedy and Vice President Johnson on the adequacy of continental defense. He advocated extending the missile warning system to cover approaches by missiles from any direction.

19 Jul 62 -- A Nike Zeus antiballistic missile (ABM) made first successful interception of an Inter- Continental Ballistic Missile (ICBM) target nose cone, flown at true ICBM range, speed, and trajectory over Kwajalein. The target was boosted into trajectory by an Atlas missile launched from Vandenberg Air Force Base, CA.

6 Aug 62 -- Secretary of Defense Robert McNamara directed the USAF to drop all plans for deploying MIDAS, an early forerunner system for infrared missile warning, and to reorganize the program as an R&D effort.

Oct 62 -- CONAD increased its weapons readiness status because of Cuban crisis. CONAD also increased its radar and weapons forces in the Florida area and dispersed part of interceptor force in US.

17 Aug 63 -- Canada agreed to permit the use of nuclear warheads on BOMARC IM- 99Bs based in Canada.

Jan 64 -- BMEWS Site III, Fylingsdale Moor, England, became operational.

23 Jul 64 -- BOMARC IM-99A phased out of USAF Air Defense Command's inventory as a tactical weapon.

1 Sep 65 -- Naval Forces Continental Air Defense Command disestablished, although Navy representation at CONAD/NORAD headquarters, the regions, and sectors continued.

20 Apr 66 -- CINCNORAD transferred the NORAD Combined Operations Center operations from Ent Air Force Base to the Cheyenne Mountain Complex.

2 May 66 -- NORAD informed HQ USAF that during the fiscal years 1970-1972 it would need to completely redesign the NORAD Combat Operations Center system (425L). It reasoned that by Fiscal Year 1971 computers and peripheral equipment in the center would be eight years old and obsolete.

6 Feb 67 -- Space Defense Center became operational in Cheyenne Mountain Complex. The NORAD Combined Operations Center achieved full operational capability in Cheyenne Mountain. The total cost for the project to that date was $142.4M.

30 Mar 68 -- Canada and the US renewed the NORAD Agreement through an exchange of diplomatic notes. The renewal became effective 12 May 68. Three important changes were made in the original agreement signed in May 58:

-- (1) The renewal period would run for 5 years instead of the original 10 years.

-- (2) The 1968 agreement provided for termination of the agreement upon request of either government following a period of notice of one year.

-- (3) The first agreement had made no mention of defense against ballistic missiles, but the 1968 agreement specifically affirmed that Canada would not be committed to participate in an active ballistic missile defense.

Jun 69 -- The US Senate Armed Services Committee, in its closest vote (10-7) on a major weapon system in almost two decades, approved authorization of $759,100,000 for the Safeguard System.

20 Jun 69 -- HQ USAF issued System Management Directive 9-312-427M(1), "Cheyenne Mountain Complex Improvement Program (427M)."

25 Jul 69 -- The US Army redesignated the Sentinel System, the US ABM missile defense system, as the Safeguard System.

May 70 -- The AN/FPS-85 phased array detection and tracking radar at Eglin Air Force Base, FL, was declared fully operational. This did not include the SLBM detection and warning function.

Mar 71 -- Twenty-seven Nike Hercules batteries in the US released from air defense alert and inactivated on 30 Jun 71.

Oct 71 -- The first successful synchronous orbit of a Defense Support Program (DSP) satellite, capable of providing space-based missile early warning.

26 May 72 -- A "Treaty Between the United States of America and the Union of Soviet Socialist Republics on the Limitation of Anti-Ballistic Missile Systems" was concluded. Treaty ratified by US Senate on 3 Aug 72. It limited antiballistic missile deployment in each country to two sites, one for defense of the national capital, and one for defense of ICBMs.

10 May 73 -- By an exchange of notes, Canada and the US extended the NORAD Agreement without alteration for a period of two years to 12 May 1975.

4 Mar 74 -- Secretary of Defense Schlesinger, in the Annual Defense Department Report, FY 75, said assured capability to retaliate decisively against Soviet cities even after absorbing the full weight of a Soviet nuclear attack offered the best hope of deterring attack, thus protecting our cities. Therefore, spending $1B a year on air defenses was no longer consistent with overall US strategic policy.

31 Mar 74 -- The Safeguard Anti-Ballistic Missile (ABM) site at Grand Forks achieved initial operational capability. This was the nation's first and only ABM site. Operational command was assigned to CINC Continental Air Defense Command in Apr 75 and achieved full operational capability in Oct 75. The site closed in Feb 76.

Jan 75 -- US Army Air Defense Command, component command of NORAD/ CONAD, inactivated at Ent Air Force Base, CO.

Apr 75 -- CINCONAD assumed operational control of Safeguard.

8 May 75 -- In an exchange of notes, Canada and the US extended the NORAD Agreement for five years. Principal features of the renewal agreement were:

Recognition that ballistic missiles constituted the primary threat to North America.
The ballistic missile caveat remained in the agreement. (Canada would not commit to participation in missile defense program.)
Need to monitor space activities of both strategic and tactical interest for defense of North America.
Need to maintain effective surveillance of airspace to ensure air sovereignity of both nations.
--
12 May 1975 -- NORAD Agreement renewal acknowledges role of NORAD in space surveillance and aerospace warning of attack.

30 Jun 75 -- Continental Air Defense Command (CONAD), created 1 Sep 54, disestablished.

1 Jul 75 -- The Joint Chiefs of Staff reorganized the Aerospace Defense Command into a specified command. Designated ADCOM, it retained its identity as a USAF component, while assuming those functions formerly exercised by Continental Air Defense Command.

18 Jul 75 -- The FPS-85 radar at Eglin Air Force Base FL, formerly a space surveillance radar, was modified to perform the sea-launched ballistic missile detection and tracking function. It achieved initial operational capability on this date.

Aug 75 -- First of new series of quarterly NORAD exercises, Vigilant Overview 76-1, conducted.

Sep 75 -- USAF approved the tethered balloon radar (Seek Skyhook) system at Cudjoe Key AS, FL.

Sep 75 -- Canadian Forces Air Defence Command became Air Defence Group.

10 Feb 76 -- Aerospace Defense Command, acting on Joint Chiefs of Staff orders, informed all concerned that Safeguard Anti-Ballistic Missile System operations were terminated and that the system was released from operational control of Commander in Chief, Aerospace Defense Command.

Apr 76 -- PAVE PAWS, a phased-array early warning radar proposed to replace Sea Launched Ballistic Missile warning system radars (AN/FSS-7s), contract awarded for site at Otis Air Force Base, MA, and at Beale Air Force Base, CA.

Aug 76 -- Safeguard ABM system inactivated and Safeguard assets transferred to US Army Ballistic Missile Defense Systems Command.

31 Aug 76 -- A Canadian Space Detection and Tracking System site at St. Margarets, New Brunswick, reached initial operational capability. It had one Baker-Nunn satellite tracking camera and one satellite identification and tracking telescope.

Oct 76 -- System testing of new Cobra Dane phased-array radar began at Shemya Air Force Base, AK. Cobra Dane supported Spacetrack and other missions.

Dec 76 -- Two E-3A Airborne Warning and Control System (AWACS) aircraft participated in a NORAD-wide exercise, Vigilant Overview 77-1, flying in the 25th NORAD Region area of responsibility demonstrating for the first time the ability of the E-3A forces to execute the air defense mission in a North American environment.

Dec 76 -- The Perimeter Acquisition Radar (PAR), Langdon, ND, reached initial operational capability. PAR is part of the PAR Attack Characterization System (PARCS) which is the only operating system remaining from the Safeguard ABM System. PARCS was integrated into the NORAD Combat Operations System on 4Jan 77.

29 Jan 79 -- The first E-3A (AWACS) aircraft was designated to support NORAD mission requirements. This marked the beginning of the changeover from the Semi-Automatic Ground Environment (SAGE) system to the Joint Surveillance System (JSS) radar configuration in the 25th NORAD Region.

29 Mar 79 -- The USAF made a public announcement of its plans to reorganize its aerospace defense forces. Consequently, the USAF inactivated ADCOM as a major command and reassigned its resources to other commands.

Apr 79 -- Last US Army Nike Hercules and Hawk batteries dedicated to continental air defense were deactivated.

1 Oct 79 -- First of a two part reorganization of aerospace defense and surveillance and warning resources took place with the transfer of USAF ADCOM atmospheric defense resources (interceptors and warning radars) to the Tactical Air Command (TAC), and communications and electronics assets to the Air Force Communications Command (AFCC). Thereafter, these two commands had resource management responsibility.

9 Nov 79 -- For about three minutes a test scenario of a missile attack on North America was inadvertently transmitted to the operational side of the 427M system in the Cheyenne Mountain Complex Operations Center. It was processed as real information, displayed on missile warning consoles in the command post, and transmitted to national command centers. About eight minutes elapsed between the time test data appeared and NORAD assessed confidence that no strategic attack was underway. This aroused widespread public and congressional interest. Corrective actions to prevent a reoccurrence continued into 1980.

1 Dec 79 -- The second part of the USAF ADCOM reorganization took place with the transfer of missile warning and space surveillance assets to Strategic Air Command (SAC.)

Apr 80 -- Six of seven FSS-7 Sea-Launched Ballistic Missile detection sensor sites phased out. Site at MacDill Air Force Base, Florida, retained.

3 & 6 Jun 80 -- Failure of a computer chip within the NORAD Control System caused false missile warning data to be transmitted to Strategic Air Command, the National Command Center, and the National Alternate Command Center.

Jan 81 -- USAF published the Air Defense Master Plan recommending new initiatives in Air Defense.

Mar 81 -- President Ronald Reagan and Prime Minister Pierre Trudeau finalized the US-Canada Joint Policy Statement on Air Defense.

12 May 81 -- Canada and the US extended the NORAD Agreement for another five years. The renewal was preceded by extensive Canadian public discussion and reports on the status of the agreement. Opinion weighed heavily on the side of continued participation and that Canada should consider participation in space- based programs and systems. Changes in the agreement reflected this interest:

The ballistic missile defense caveat was dropped.

The term change from "air defense" to "aerospace defense" was agreed to.

Continued effort was to be made to realign regional boundaries.

Wording changes to indicate importance of space to North American defense and need for enhanced cooperation in space surveillance activities.

31 May 81 -- The Canadian satellite tracking unit ceased operations at Cold Lake, Alberta. The site had been equipped with a Baker-Nunn camera.

Oct 81 -- HQ Cheyenne Mountain Support Group, a unit assigned to the Aerospace Defense Center, was activated at the Cheyenne Mountain Complex.

1 Sep 82 -- USAF Space Command activated and given resource management of missile warning and space surveillance assets which was under operational control of ADCOM.

1 Jun 83 -- The 22nd NORAD Region was redesignated as the Canadian NORAD Region with headquarters at North Bay, Ontario, Canada.

18 Mar 85 -- Secretary of Defense, Caspar W. Weinberger, and the Canadian Minister of Defence, Erik Nielsen, signed the North American Air Defense Modernization Memorandum which authorized the building of the North Warning System (NWS).

2 Aug 85 -- The Chairman of the Joint Chiefs of Staff approved the organizational structure for US Space Command (USSPACECOM), a Joint Chiefs of Staff unified command, inactivation of ADCOM, and USSPACECOM's relationship with NORAD, and proposed establishment of US Element NORAD (USELMNORAD).

28 Aug 85 -- President Reagan advised Canadian Prime Minister Mulroney of US plans for activating the USSPACECOM.

7 Sep 85 -- Canadian Government announced its decision to decline the US invitation to participate in the research stage of the Strategic Defense Initiative (SDI).

16 Sep 85 -- Secretary of Defense directed the Unified Command Plan (UCP) be amended to reflect establishment of USSPACECOM and USELMNORAD.

23 Sep 85 -- USSPACECOM was activated at Colorado Springs, CO. Component commands were Air Force Space Command, Naval Space Command, and the Army Space Liaison Office. One of USSPACECOM's mission taskings was to support NORAD by providing missile warning and space surveillance data as necessary to fulfill the US's commitment to the NORAD Agreement.

19 Mar 86 -- Canadian Prime Minister Brian Mulroney and President Ronald Reagan sign the NORAD renewal agreement. It became effective on 12 May 1986.

1 Oct 86 -- Continental United States (CONUS) NORAD Region activated.

19 Dec 86 -- Aerospace Defense Command, the specified command, was inactivated at Colorado Springs, CO.

27 Jan 87 -- The Canadian Chief of Defence Staff validated the Wide Area Surveillance System NORAD Statement of Requirement (NSOR).

2 Mar 87 -- USSPACECOM's Space Operations Center (SPOC), located at Peterson Air Force Base, achieved initial operational capability.

Apr 87 -- The US and Canada began deployment of the first segment of the NWS (North Warning System). The NWS series of radar sites replaced the DEW Line.

24 Jun 87 -- The solid-state phased array radar at Thule AB, Greenland, achieved initial operational capability.

16-27 May 88 -- The US First Air Force and Air Command (Canadian Forces) conducted site surveys of the five Forward Operating Locations in Canada.

30 Jun 88 -- NORAD implemented a new Air Defense Identification Zone (ADIZ) in order to make the ADIZ contiguous around the periphery of North America. The ADIZ was defined as that area of airspace over land or water in which the ready identification, location, and control of aircraft was required in the interest of national security.

22 Jul 88 -- The detection and tracking BMEWS Site 1 (Thule) was dismantled and replaced by phased array radar in 1987.

28 Sep 88 -- National Defense Authorization Act for FY 1989 directed Department of Defense involvement in drug interdiction enforcement.

2 Nov 88 -- Deputy Secretary of Defense, William H. Taft, IV, granted CINCNORAD full and permanent membership in the Department of Defense Planning, Programming, and Budgeting System to better insure NORAD resource requirements were addressed.

24 Jan 89 -- Government of Canada formally agreed with NORAD's involvement in anti-drug mission as within the NORAD Agreement air sovereignty mission.

28 Feb 89 -- Granite Sentry, Phase I, upgrades for Cheyenne Mountain reached initial operational capability.

15 Oct 89 -- CINCNORAD published counternarcotics campaign plan, SNOWFENCE 90, detailing overall doctrine, strategy and force employment plans in support of national anti-drug efforts.

23 Jan 91 -- Fighter Group Canadian Regional HQ proposed an upgrade of the Regional Operational Command Centers (ROCC).

May 91 -- The USSPACECOM J4-J6 staff prepared a draft NORAD/ USSPACECOM regulation that outlined the NORAD/ USSPACECOM Integrated Command and Control System Mission Systems Integration process.

2 May 91 -- Phase I, Precision Acquisition Vehicle Entry Phased Array Warning System (PAVE PAWS) radar upgrade program, at Beale Air Force Base, achieved initial operational capability.

23 Sep 91 -- CINCNORAD dedicated NORAD/USSPACECOM Combined Intelligence Center (CIC), marking the culmination of efforts to consolidate the intelligence resources of the two commands.

7-17 Jan 92 -- Operation Sunburst, a joint US Customs Service/Department of Defense counternarcotics operation was conducted.

11 Feb 92 -- The Secretary of the Air Force concurred with CINCNORAD's request to continue operation of the east coast OTH-B radar on a limited basis through FY93 and maintaining the west coast OTH-B site in warm storage.

Jul 92 -- HQ NORAD completed its Strategy Review Report outlining potential changes for the command in the future.

5 Oct 92 -- General Horner, CINCNORAD, outlined his concept for NORAD participation in the ballistic missile defense program.

Feb 93 -- CINCNORAD General Charles A. Horner issued a paper titled "Shaping NORAD in the Post-Soviet Threat," that evaluated emerging threats and how the command would defend against those dangers.

Feb 93 -- CINCNORAD announced the implementation of a "flexible alert" concept. The strategy gave regional commanders the authority to raise and lower readiness in their alert fighter force according to the perceived threat. This marked a radical change from the 24-hour alert status performed by NORAD alert fighters during the Cold War.

Mar 93 -- Relocatable Over-the-Horizon (ROTHR) radar entered counter drug operations.

Jul 93 -- CINCNORAD approved First Air Force and Air Combat Command's recommendation to consolidate Northwest and Southwest Sector Operations Command Centers (SOCCs) into West SOCC at McChord Air Force Base, Washington.

15 Jul 93 -- The DEW Line officially closed.

Nov 93 -- The Deputy Secretary of Defense issued Interim National Drug Control Policy. The Memorandum announced a major shift in focus for US counterdrug efforts from"transit zones" to "source countries." The policy meant a reduction in NORAD's counterdrug mission efforts.

Nov 93 -- Canadian and US representatives met in Washington, DC, to begin consideration of the 1996 NORAD Agreement Renewal process. Revamping the agreement to reflect the decline of the Soviet Union and the inclusion of Ballistic Missile Defense in the NORAD Agreement were major issues.

Mar 94 -- US Secretary of Defense authorized warm storage of OTH-B radar at Bangor, Maine.

1 Jan 95 -- NORAD combined the Northwest and Southwest Air Defense Sectors into the Western Air Defense Sector.

16 Mar 96 -- CINCNORAD directed a change in names of the Region and Sector Operations Control Centers (ROCC/SOCC) to Region and Sector Air Operations Centers (RAOC/SAOC) to put them in line with Joint and USAF doctrine.

28 Mar 96 -- Canada and the US signed a renewal of the NORAD Agreement that became effective on 12 May 96. The 1996 Agreement redefined the command's missions as (1) aerospace warning for North America, and (2) aerospace control for North America. A consultative mechanism was included on issues concerning aerospace defense and there was a provision that both parties agreed to sound environmental practices related to NORAD operations in accordance with joint consultations, assisted by the PJBD.

Apr 96 -- Canada announced the planned transition of Canadian NORAD Region (CANR) headquarters functions to a consolidated 1st Canadian Air Division and Canadian NORAD Region Headquarters (1CAD/CANR HQ).

19 Apr 96 -- Thirtieth anniversary of the Cheyenne Mountain Complex operation.

Jan 97 -- CINCNORAD approved the NORAD Vision 2010 Briefing which was developed to reflect the command's vision for 2010 and beyond to include future security challenges, missions, capabilities, and an implementation process.

1 Apr 97 -- Transfer of responsibilities from Region Air Operations Center, North Bay, to new Canadian NORAD Region HQ in Winnipeg completed.

12 Sep 97 -- Fortieth anniversary of the establishment of Headquarters, North American Air Defense Command (NORAD) at ENT Air Force Base, Colorado Springs, Colorado.

12 May 98 -- Fortieth anniversary of the exchange of notes between Canada and the US for the establishment of NORAD.
---