---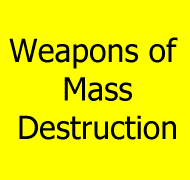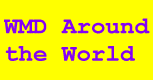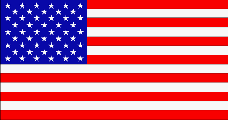 ---
AN/FYQ-93 Communications System
The AN/FYQ-93 system functions as the core of the AEWS Region/Sector Air Operations Center (R/SAOCS). This system is composed of a suite of computers and peripheral equipment configured to receive plot data from ground radar systems, performs track processing, and present this track data to both weapons controllers forward and lateral communications links for air sovereignty decision making.
The AN/FYQ-93 displays input data from various radars including the AN/GSQ-235. The data can be routed to the Cheyenne Mountain complex from installations located in the CONUS, Canada, Alaska and Hawaii. The AN/FYQ-93 computer system and display systems are rapidly approaching the end of their useful, reliable service life. They are fast becoming non-supportable and have reached their limits in data handling and display capacity. A NORAD Statement of Requirement validated expanded ITW/AA and counterdrug mission requirements. This included increased processing and display of more plots/tracks/flight plans, interfaces with additional sensors, support of larger geographic areas of responsibility, interoperability with other command and control systems and provisions for automated aids to improve operator efficiency.
The AN/FYQ-93 Enhancement and Technology Insertion (ETI) is an enhancement being installed at the R/SOCCs to alleviate immediate reliability and maintainability problems being encountered as a result of aging wire interconnection systems. Air Force participation is required for requirements definition, kit installation and check out, system recertification, and technical manual validation. The modification will maximize use of COTS and commercial grade hardware and assume a remove-replace-discard maintenance concept. Examples of the hardware changes/modifications include replacing magnetic tape units with removable cartridge hard disk drives and replacing single line printers with multiple-line printers. The Automated Air Movement Data System (AAMDS) provides a semi-automatic interface between the R/SOCC's AN/FYQ-93 and the flight management/control systems used by the FAA and Transport Canada. The program was completed during FY 96.
The AN/FYQ-93 and AN/GSQ-235 systems are to be replaced by the Region/Sector Air Operations Center (R/SAOC) Modification which is in the Development Phase of the Acquisition Cycle pending Milestone Decision Authority Approval.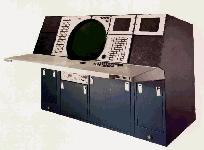 Sources and Resources
---
---
http://www.fas.org/nuke/guide/usa/airdef/an-fyq-93.htm

Maintained by Webmaster
Updated Sunday, April 23, 2000 7:24:33 AM