---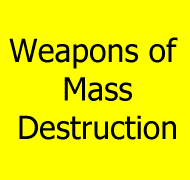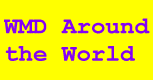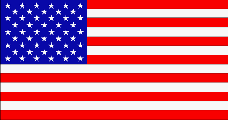 ---
AN/FPS-124 Unattended Radar
SEEK FROST North Warning System
The AN/FPS-124 is an unattended Radar (UAR) providing short range, doppler radar surveillance of airborne targets. It provides target information to the Regional Operations Control Center (ROCC), and employs built-in-test, performance monitoring/fault isolation and system redundancy enabling it to reconfigure itself when fault detection occurs.
The AN/FPS-117 and AN/FPS-124 form an array of radars stretching across North America from Alaska via Canada to Greenland. This North Warning System is designed to provide long-range detection and coverage for drug interdiction support and tactical command and control. Implementation of the North Warning System has resulted in a reduction in Operations and Maintenance (O&M) spending by up to 50% compared to previous systems. Due to extreme northern locations of these radars, the physics of radiowave propagation in the 1215-1400 MHz frequency range is even more critical for target detection requirements. The AN/FPS-124 is intended to cover any surveillance gaps left by the North Warning System's long range radar, the AN/FPS-117.
Based on Rome Air Development Center [RADC] success with clutter measurements for the SEEK IGLOO program, in 1978 Air Force Electronic Systems Center [ESD] tasked RADC with a similar effort for SEEK FROST. This program intended to replace the obsolete DEW Line radar in the Canadian Arctic with 57 unattended and 13 minimally attended radars. RADC's Reliability and Maintainability Division also assisted in SEEK FROST support.
On 16 November 1999 ARCTEC Alaska, Anchorage, Alaska, was awarded a $20,402,427 firm-fixed-price contract, F65501-00-C0001, to provide for operation and maintenance of the AN/FPS-117 Minimally Attended Radar and AN/FPS-124 Unattended Radar comprising the Alaskan Radar System from February through September 2000 (phase in from December 1999 through January 2000).
Specifications

Range
2 to 70 miles
Azimuth
360 degrees
Altitude
15,000 Ft
Detectable target
40 to 240 knot ground speed threshold
1 square meter Detectable cross sectional area
NORAD SRR requirement
provide 7 day, 24 hour system coverage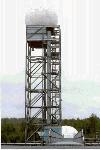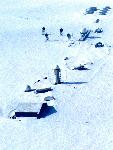 Sources and Resources
---
---
http://www.fas.org/nuke/guide/usa/airdef/an-fps-124.htm

Maintained by Webmaster
Updated Sunday, April 23, 2000 7:24:33 AM