---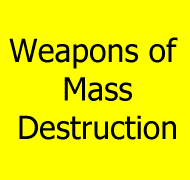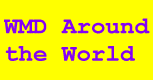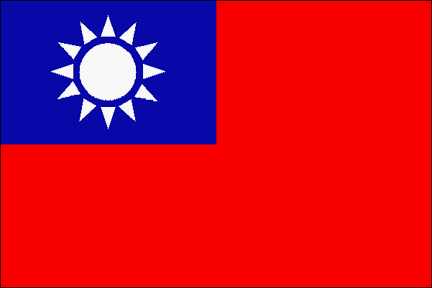 ---
Chemical Weapons
In December 1998 the Republic of China's Ministry of National Defense (MND) denied that the island is developing chemical weapons. A MND spokesman stressed it has always been the ROC's policy to adhere to the Chemical Weapons Convention, which went into effect on April 29, 1997. While the ROC is not a signatory to the CWC, the spokesman stated that it will follow the rules of the convention. There are persisent public reports that Taiwan has a chemical weapons program, which may have been under way since 1989, for the high-priority development of offensive and defensive chemical weapons.

Because biological and chemical warfare is a sensitive issue, according to the Fourth (Chemistry) Institute of the Chungshan Institute of Science and Technology, Taiwan's armed forces have never manufactured any chemical weapons; though the institute did produce on a trial basis a small amount of chemical war material for use in research and development of chemical warfare defense equipment for Taiwan's armed forces. According to the director of the Fourth Institute, the strategy of Taiwan's armed forces calls for strong defense -- defensive operations -- for which Taiwan need not consider at all the production of offensive chemical war agents.

After accepting Japan's surrender, the Nationalist government [Republic of China - Kuomintang regime] Garrison Command took over all facilities on Taiwan that originally belonged to the Japanese military. These facilities include a large chemical weapons facility in northern Taiwan.

The R.O.C.'s specialty chemicals industry is relatively young and still lags behind specialty chemical sectors in the developed nations. The specialty chemicals industry is characterized by a wide range of products, low production volumes, low energy consumption, and low raw material and production costs. Furthermore, this emerging industry sector is technology-intensive and generates high value-added. Because the specialty chemicals industry is very suited to Taiwan's current industrial environment, it is listed as one of the "ten major emerging industries" included in the "Six-Year National Development Plan." A steadily increasing technological capability within the industry is enabling the production of high-technology special chemicals used in the electronics, electro-optics, biomedical materials, and pharmaceutical industries. The polymer industry is one of the most important in Taiwan, and includes the areas of plastics, rubber, manmade fibers, and synthetic resins. With an annual output value of more than NT$1 trillion, the polymer industry is responsible for 30% of the R.O.C.'s total manufacturing output. Domestic PVC, ABS, polyester, and other plastics play key roles in world markets. Taiwan's polymer industry is characterized by high production efficiency and a large and diverse downstream processing sector. In general, domestic polymer firms lack the ability to research and develop new polymer products. Most firms have focused their efforts on improving their manufacturing technology, and many have been successful at cutting costs, increasing output, and improving quality. Taiwan-made plastics such as PVC and ABS are extremely competitive in the world market. Downstream processing firms have become very skilled at quickly adopting new technologies and employing them to make many kinds of complex, high-precision polymer products. Some medium-sized domestic plastic firms have been very active in polymer R&D and technology transfer.
Sources and Resources
"CSIST Develops Third-Generation Warplanes" by Lin Chien-hua Tzu-Li Wan-Pao [Taipei] 07 June 1998 page 3 ["Taiwan Develops Third-Generation Fighters" : FBIS-CHI-98-187 -- 07/07/98]
---
---
http://www.fas.org/nuke/guide/taiwan/cw/

Maintained by Webmaster
Updated Tuesday, August 24, 1999 1:21:48 PM