---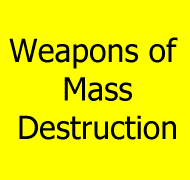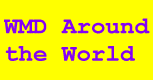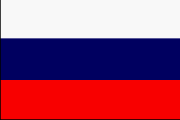 ---
Project 651 / Juliett
Project 651 (NATO designation - Juliett) was ordered by the Soviet Navy in the late 1950s to provide a nuclear strike capability against the US homeland, particularly East Coast cities. The Juliett had four nuclear armed cruise missiles on board, and ten torpedo tubes with up to 22 torpedoes. The time required for the first missile launch was about 4.5 minutes, with the second after 10 seconds. The missiles were launched from the surface, while the submarine was moving at a speed of up to 4 knots. Initially armed with the P-5 [SS-N-3c Shaddock] inertially-guided missile, it was subsequently equipped with more accurate cruise missiles [the P-6 SS-N-3a Shaddock, and the later P-500 4K-80 Bazalt SS-N-12 SANDBOX] which were deployed on these submarines for targeting American aircraft carriers.
The Juliett is about 4 times larger than WWII submarines. The Project 651 is of double-hull construction with an exceptionally large reserve buoyancy. The hull itself contained eight compartments: I. forward torpedo room, II. living accommodations and forward batteries, III. Missile control room and batteries, IV. submarine control room, V. living accommodations and two banks of batteries, VI. Diesels and generators, VII. electric motors and VIII. after torpedo room. The submarine's hull is covered by two inch thick black tiles made of specially profiled sonar/ sound absorbing hard rubber. The silver zinc batteries allow travel submerged with a maximum speed of 17,5 kn. for 1.5 hours, with a maximum underwater range of 810 miles. Another advancement was a low magnetic signature austenitic steel hull. A special 10m2 target guidance radar was built into the forward edge of the sail structure, which opens by rotating. The boats were eventually fitted with the Kasatka satellite downlink for targeting information.
It was originally planned to build 35 of these submarines to augment nuclear-powered Project 675 (ECHO II) class submarines which with 8 missile launchers were an enlarged nuclear version of the Juliett. In fact only 16 submarines were actually built from 1962 to 1968, most of them by Krasnoye Sormovo shipyard in Gorky. The Juliett's were in active service through the 80's with the last one decommissioned in 1994.
Specifications

Displacement (tons):
3,174 Tons Surfaced
3,636 Tons with additional fuel
4,137 Tons Submerged
Speed (kts):
19 knots Surfaced
14 knots Dived
Operating Depth
775 ft maximum Safe Depth
1,200 ft crush depth
Dimensions (m):
297 ft (90 M) long
32.8 ft (10 M) beam
23 ft (7 M) draft
Propulsion
2 Main Diesel (3500 hp each)
2 Electric Motors (3000 hp each)
300 Tons Silver Zinc Batteries
2 Shafts/Propellers
2 Electric "Silent Run" (150 hp)
1 Diesel Generator (3000 hp)
Endurance:
90 days
9000 miles at 8kn Surfaced
18,000 miles at 7kn max. with additional fuel
810 miles submerged at 2,74 kn.
Crew
12 Officers, 16 NCO, 54 Crew
Armament:
4 P-5 (P-6 or P-500) Guided Cruise Missiles
6 Bow torpedo tubes - 21" (533 MM)
4 Stern torpedo tubes - 16" (400 MM)
Electronics
Radar

Sonar


Class Listing

Boat
Shipyard
Fleet
Chronology
Notes
#
number
Name
Laid Down
Launched
Comm.
Stricken
1
K-156
KS
11/16/1960
07/31/1962
12/10/1963
1991-95
1987 redesignated to B-156
2
K-85
KS
----------
----------
12/30/1964
1991-95
3
K-70
KS
----------
----------
12/31/1964
1991-95
redesignated to B-270
4
K-24
KS
10/15/1961
03/11/1965
10/31/1965
1994?
redesignated to B-124 1994 sold to Finland as floating restaurant
5
K-77
KS
----------
----------
10/31/1965
1991-95
6
K-81
KS
11/20/1963
08/07/1964
12/14/1965
1994
1994 sold to Finland as floating restaurant
7
K-68
KS
----------
----------
12/28/1965
1991-95
8
K-63
KS
----------
----------
06/12/1966
1991-95
9
K-58
KS
----------
----------
09/23/1966
1991-95
10
K-73
KS
----------
----------
12/15/1966
1991-95
11
K-67
KS
----------
----------
09/30/1967
1991-95
12
K-78
KS
----------
----------
11/01/1967
1991-95
redesignated to B-478
13
K-203
KS
----------
----------
12/02/1967
1991-95
14
K-304
KS
----------
----------
08/21/1968
1991-95
15
K-318
KS
----------
----------
09/29/1968
1991-95
16
K-120
KS
----------
----------
12/26/1968
1991-95
Sources and Resources
---
---
http://www.fas.org/nuke/guide/russia/theater/651.htm
Implemented by John Pike, Charles Vick, Mirko Jacubowski, and Patrick Garrett

Maintained by Webmaster
Updated Tuesday, August 15, 2000 7:48:21 AM