---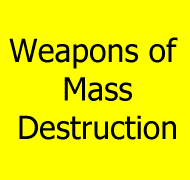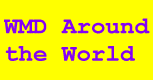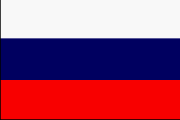 ---
RT-15M
The solid-propellant RT-15M missile was the sea-based counterpart of the RT-15 land-based missile, known in the West as the SS-14 SCAMP. Both consisted of the second and third stage of the RT-2, a prototype solid-fueled ICBM eventually deployed as the SS-13 SAVAGE. The 667 Yankee submarine, originally designed to carry the liquid-fueled R-21 missiles with the D-4 launch system, was to carry the RT-15M using the D-7 launch systems.
An order of the ministerial council on 04 April 1961 authorized the development of the system by SKB-385, under the industrial designation 4K22. However, SKB-385 was not particularly enthusiastic with the RT-15M missile, regarding liquid-propellant missiles as more promising The solid-propellant RT-15M missile, with a range of 2400 km, weighed three times more than the liquid propellant R-27 missile which had similar range capabilities.
Testing lagged substantially behind the initial schedule. Initially the missile underwent pop-up tests, with 5 launches conducted on "613" submarines. Beginning in late 1963 a series of 20 flight tests were conducted of the missile from Golf I submarines. The demonstration of underwater launch from a flooded platform was not completed until the middle of 1964. However, in July 1963 the initiation of integrated testing was postponed, pending successful results with tests of the solid-fuel RT-2 ICBM. Subsequently, development of the RT-15M missile and the D-7 launch system was halted due to the limited range and large weight and overall dimensions of the missile.
Specifications

DIA

NATO

Bilateral

Service

RT-15M

OKB/Industry

Design Bureau

SKB-385

Approved

Years of R&D

Engineering and Testing

First Flight Test

1964

IOC

Deployment Date

Not deployed

Launch system

D-7

Submarine

667 Delta

Type of Warhead

Single

Warheads

1

Yield (mt)

1

Payload (t)

Total length (m)

10.5

Total length w/o warhead (m)

Missile Diameter (m)

1.5

Launch Weight (t)

50

Fuel Weight (t)

Range (km)

2400

CEP (m) (Russian Sources)

CEP (m) Western Sources)

Number of Stages

2

Booster guidance system

Inertial autonomous

1st stage

2nd stage

Length (m)

Body diameter (m)

Fueled weight (t)

Dry weight (t)

Engine Designation

Propellants

Solid

Solid

Fuel

Oxidizer

Burning time (s)

Verniers Thrust Sea Level/Vacuum (kn)

Specific Impulse (s)

Launching Technique

Underwater start

Firing condition

Sea state - Any weather
Submarine speed, kn
Sources and Resources
Russian Strategic Nuclear Weapons, Pavel Podvig, ed., IzdAT, Moscow, 1998, 492 pp. (in Russian). Authors: Oleg Bukharin, Timur Kadyshev, Eugene Miasnikov, Pavel Podvig, Igor Sutiagin, Maxim Tarasenko, Boris Zhelesov
---
---
http://www.fas.org/nuke/guide/russia/slbm/rt-15m.htm
Implemented by John Pike, Charles Vick, Mirko Jacubowski, and Patrick Garrett
Maintained by Webmaster
Updated Thursday, July 13, 2000 8:46:45 AM