---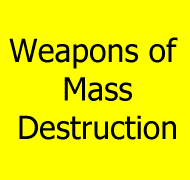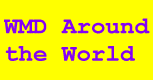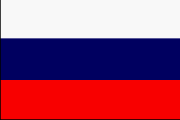 ---
R-39 / SS-N-20 STURGEON
The R-39 solid-propellant intercontinental missile is a three-stage missile with multiple re-entry vehicles. The post-boost vehicle has a guidance system, a liquid fuel propulsion system and 10 blunt shaped MIRVed warheads that are smaller than warheads carried on previous missiles. The warheads are located on the rear unit of a post-boost vehicle, around the nozzle of the third stage engine.

The missile is suspended in the launch tube from a special control mounted in the nose cone, with a reference ring at the top of the tube functioning as the launch support. The dry launch from the tube is accomplished with a gas generator located on the bottom of the tube in a cavity of the first stage engine nozzle. During lift-off special solid-propellant charges create a gas bubble around the missile considerably reducing hydrodynamic resistance. Ignition of the first stage engine occurs after leaving the tube.

Flight control during the active leg of the first stage is attained by injecting gases from the combustion chamber of the sustainer into the nozzle through 8 symmetrically located injection valves. The engines of the second and third stage have gimbaled nozzles.

Work on the R-39 missile and the D-19 launch system began in 1971 by NII Mashinostroyeniya (chief designer V. P. Makyeyev). Development was officially authorized in September 1973. Flight testing was conducted in several phases. Initially two series of dry launches were carried out, nine from a floating platform and seven from a specially adapted submarine. Due to first and second stage engine problems more than half of the 17 flight tests at the Central Naval Test Training Site at Nenoksa were unsuccessful.. After resolution of the engine problems 11 out of 13 launches from the "TK-208" Typhoon submarine were carried out successfully.

After intensive testing on board the "TK-208" submarine, deployment began in 1984. The large Typhoon submarines were outfitted with 20 R-39 missiles each.

Soon after deployment work began on an advanced version with greater accuracy and greater warhead coverage. Deployment of the modernized missile began in 1989.

At the end of the 1980s work on an improved version of the R-39 missile began. This was intended to be deployed on Typhoon submarines and new "Yurin Dolgorukiy" SSBNs. Work on the new missile lagged seriously behind the initial timetable. Flight testing began in 1996 and the first launches terminated in failures.
Specifications

DIA

SS-N-20

NATO

Sturgeon

Bilateral

RSM-52

Service

R-39

OKB/Industry

Design Bureau

NII Mashinostroyeniya

Approved

Years of R&D

1973-`979

Engineering and Testing

First Flight Test

1979

IOC

Deployment Date

May 1983

Launch system

D-19 with 20 missiles

Submarine

Typhoon

Type of Warhead

MIRVed

Warheads

10

Yield (mt)

0.1 each

Payload (kg)

2550

Total length (m)

16.0

Total length w/o warhead (m)

8.4

Missile Diameter (m)

2.4

Diameter of Stabilizers (m)

Launch Weight (t)

90

Fuel Weight (t)

Range (km)

CEP (m) (Russian Sources)

500

CEP (m) Western Sources)

Number of Stages

3

Warheads Deployed

Booster guidance system

Astroinertail

1st stage

2nd stage

3rd stage

Length (m)

Body diameter (m)

Fueled weight (t)

Dry weight (t)

Engine Designation

Propellants

Solid

Solid

Solid

Fuel

Oxidizer

Burning time (s)

Verniers Thrust Sea Level/Vacuum (kn)

Specific Impulse (s)

Launching Technique

Underwater dry start

Firing condition

Sea state - Any weather
Submarine speed, kn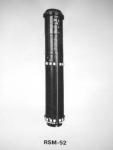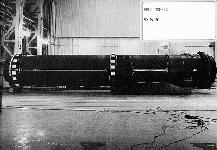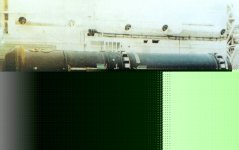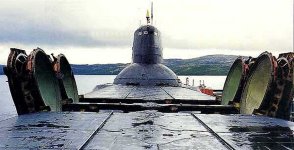 Sources and Resources
Russian Strategic Nuclear Weapons, Pavel Podvig, ed., IzdAT, Moscow, 1998, 492 pp. (in Russian). Authors: Oleg Bukharin, Timur Kadyshev, Eugene Miasnikov, Pavel Podvig, Igor Sutiagin, Maxim Tarasenko, Boris Zhelesov
---
---
http://www.fas.org/nuke/guide/russia/slbm/r39.htm
Implemented by John Pike, Charles Vick, Mirko Jacubowski, and Patrick Garrett

Maintained by Webmaster
Updated Thursday, July 13, 2000 8:46:45 AM 1997