---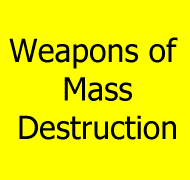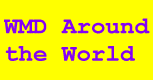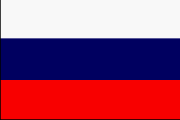 ---
R-29R/R-2S / SS-N-18 STINGRAY
The R-29R missile is the first sea-based Soviet ballistic missile carrying 3 to 7 multiple independently targetable reentry vehicles (MIRVs), with a range of 6,500 to 8000 km, depending on the number of reentry vehicles. It is carried on the 667BDR Delta III ballistic missile submarine, which is equipped with the D-9R launch system and 16 R-29R missiles. The Delta III is the first submarine that can fire any number of missiles in a single salvo.

The R-29R, the R-29RL and the R-29RK were based on the R-29 single-warhead SLBM. The missiles incorporated the first two stages of the R-29 missile largely unchanged. However, instead of the single reentry vehicle and instrument module on the R-29, the R29R features a post-boost vehicle with either a single warhead or three or seven multiple independently targetable reentry vehicles. The single warhead missile has a maximum range of 8000 km, whereas the MIRVed missiles have a range 6500 km.

The post-boost vehicle includes an instrument-assembly module, a guidance system and a propulsion system. The propulsion system of the post-boost vehicle consists of a four-chamber liquid-propellant rocket engine providing for independent warhead targeting. The combustion chambers of the engine are placed on an external conical support structure. The blunt shaped warheads, oriented at an angle of the centerline of the missile, are positioned opposite of the flight direction. They are positioned in a conical shaped internal cavity at the bottom of the forward second stage fuel tank. The bus also dispenses ballistic missile defense countermeasures.

Based on the D-9 launch system, the D-9R launch system was developed in the mid-1970s to provide a capability for launching MIRVed missiles. The flight tests of the R-29R missiles took place from November 1976 throughl October 1978 in the White and Barents Seas on board of the "K-441" Delta III submarine. Of the 22 missiles that were tested, 4 carried a single warhead, 8 carried three MIRVs and 12 were tested with seven MIRVs.

Fourteen 667 BDR Delta III submarines were outfitted with the D-9R launch system and R-29R missiles.

The SS-N-18 missile carrying seven MIRVs was not deployed. In compliance with the START-1 treaty all missiles are considered to carry four MIRVs.
Specifications

Mod1

Mod2

Mod3

DIA

SS-N-18

SS-N-18

SS-N-18

NATO

Stingray

Stingray

Stingray

Bilateral

RSM-50

RSM-50

RSM-50

Service

R-29R

R-29R

R-29R

OKB/Industry

3M40

Design Bureau

NII Mashinostroyeniya

NII Mashinostroyeniya

NII Mashinostroyeniya

Approved

Years of R&D

1973-

1973-

1973-

Engineering and Testing

First Flight Test

IOC

Deployment Date

1979

Launch system

D-9R

D-9R

D-9R

Submarine

Delta III

Delta III

Delta III

Type of Warhead

Single

MIRVed

MIRVed

Warheads

1

3

7

Yield (mt)

0.450

0.2

0.1

Payload (t)

1.6

1.6

1.6

Total length (m)

14.1

14.1

14.1

Total length w/o warhead (m)

Missile Diameter (m)

1.8

1.8

1.8

Diameter of Stabilizers (m)

Launch Weight (t)

35.3

35.3

35.3

Fuel Weight (t)

Range (km)

8000

6500

6500

CEP (m) (Russian Sources)

900

900

900

CEP (m) Western Sources)

Number of Stages

2 plus post boost vehicle

Warheads deployed

Booster guidance system

Astroinertial

1st stage

2nd stage

Length (m)

Body diameter (m)

Fueled weight (t)

Dry weight (t)

Engine Designation

Propellants

Liquid

Fuel

Oxidizer

Burning time (s)

Verniers Thrust Sea Level/Vacuum (kn)

Specific Impulse (s)

Launching Technique

Firing conditions:

Sea state
Submarine Speed, kn

Deployed boosters

Test Boosters

Warheads Deployed

Training Launchers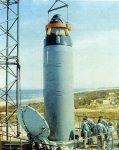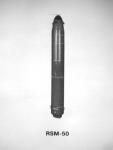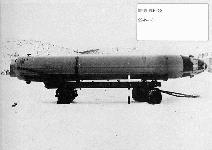 Sources and Resources
Russian Strategic Nuclear Weapons, Pavel Podvig, ed., IzdAT, Moscow, 1998, 492 pp. (in Russian). Authors: Oleg Bukharin, Timur Kadyshev, Eugene Miasnikov, Pavel Podvig, Igor Sutiagin, Maxim Tarasenko, Boris Zhelesov
Northern Fleet HQ Confirms ICBM Successful Firing , Vladimir Novikov, ITAR-TASS, 1/17/1997 -- The headquarters of Russia's Northern Fleet on Friday confirmed a successful firing of an inter-continental ballistic missile during Wednesday's one-day exercise for naval commanders.
Arctic Submarine Successfully Tests Ballistic Missile , Interfax, 1/15/1997 -- Russian nuclear submarine Wednesday successfully fired an RCM-50 ballistic missile from the Barents Sea to a test site on the Pacific Kamchatka Peninsula.
---
---
http://www.fas.org/nuke/guide/russia/slbm/r29r_r2s.htm
Implemented by John Pike, Charles Vick, Mirko Jacubowski, and Patrick Garrett

Maintained by Webmaster
Updated Thursday, July 13, 2000 8:46:45 AM