---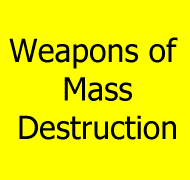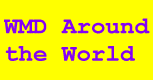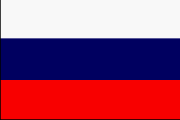 ---
667BD DELTA II
The 667BD was primarily developed to increase the number of missiles on strategic submarines. Its development was approved in June 1972 under the direction of the Rubin Central Design Bureau for Marine Engineering. The 667B Delta I served as the basis for the main design features. The pressure hull was lengthened by 16 meters in the area of the fourth and fifth compartments where four additional missile tubes were located. The displacement increased in 1,500 tons, and the full speed decreased 1 knot.
The 667BD submarines are equipped with the D-9D launch system and 16 R-29DD missiles. During the development of the new ballistic missile submarine several measures were applied to decrease the radiated noise level. The steam turbines include a two-spool system of shock-absorbers, the pipelines and hydraulic devices are isolated from the hulls and a new hydroacoustic coating was applied.
The first 667BD entered the Navy on 30 September 1975. Between 1973 and 1975 four submarines of this project were constructed at the Northern machine-building enterprise in Severodvinsk. The 667BD submarines formed part of the 3rd flotilla of submarines of the Northern fleet based in the Yagyelnaya bay. In 1996 one submarine was removed from operational status.
It is anticipated that all 667BD submarines will be decommissioned in compliance with the provisions of the START-1 treaty.
The Nunn-Lugar Cooperative Threat Reduction program is scheduled to dismantle 25 Delta-class, five Typhoon-class, and one Yankee-class ballistic missile submarines capable of launching over 400 missiles with over 1,700 warheads, by the year 2003. As of September 1999 US specialists had helped disassemble one Yankee- and six Delta-class submarines, while the Russians had destroyed another five ballistic missile subs on their own using American equipment.
Specifications

Soviet Designation

667B Murena

667 BD Murena-M

US-Designation

Delta I

Delta II

Development began

1965

November 1967

Design Bureau

Central Design Bureau for Marine Engineering "Rubin"

Chief designer

S.H. Kovalev

Builders

Severodvinsk
Komsomol Na Amur
Severodvinsk

Construction and Outfit

1971-1977

1973-1975

Service time

1973-

1975-1996

Number of ships

18

4

Armament

D-9 launch system with
12 R-29 missiles

D-9 launch system with
16 R-29 missiles

4-533mm torpedo tubes
4-533mm torpedo tubes
2-400mm torpedo tubes

Power Plant

2 pressurized water reactors

2 steam turbines, 52.000 hp each

2 steam turbines, 55.000 hp each

Length

139 meters

155 meters

Beam

12 meters

Deposit

9 meters

Displacement

9000 m3 Surfaced

10500 m3 Submerged

11000m3 Surfaced

13000 m3 Submerged

Operating depth

390 meters (design)
450 meters (maximum depth)

Speed

12 knots Surface

25 knots Submerged

24 knots Submerged

Crew

120 men

130 men

Endurance

80 days
Class Listing

Boat
Shipyard
Chronology
Notes
#
number
Name
Laid Down
Launched
Comm.
Stricken
1
K-182
Shestidesyatiletie Velikogo Oktyabrya
402 Sevmash
04/**/1973
01/**/1975
09/20/1975
----------
11/04/1977 named
1996 in reserve
2
K-92
402 Sevmash
04/**/1973
01/**/1975
12/17/1975
----------
1996 in reserve
3
K-193
402 Sevmash
1974
1975
12/30/1975
1999
12/1997 prepared for decommissioning
1999 dismantled
4
K-421
402 Sevmash
1974
1975
12/30/1975
----------
1996 in reserve
2000 planned to be defuelled

Sources and Resources
---
---
http://www.fas.org/nuke/guide/russia/slbm/667BD.htm
Implemented by John Pike, Charles Vick, Mirko Jacubowski, and Patrick Garrett

Maintained by Webmaster
Updated Thursday, July 13, 2000 8:46:45 AM