---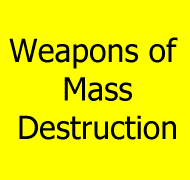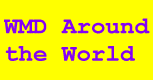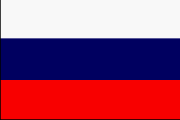 ---
667AR YANKEE NOTCH
The submarine "K-420" was converted to test the "Meteorite" (SS-N-24) cruise missiles. The re-equipped submarine received the designation 667M (Yankee SSGN or Yankee Sidecar). The length and the width of the SSBN were increased up to 153 m and 15-16 m respectively. Outside of the pressure hull 12 launchers for the SS-N-24 missiles were located. The re-equipment began in December 1982 and the first launches of a cruise missile was conducted in December 1983.
From 1982 to 1991 some Yankee I SSBNs were equipped with 20 up to 40 launchers of SS-N-21 "Grenade". They were designated as 667AT (Yankee Notch). Unlike the "K-420" that was converted to carry the SS-N-24 missiles, the shape of the deck behind the cabin was not altered. The displacement of the submarine was increased up to 11,500 tons and the body was lengthened to 140 meters.
Between 1988 and 1994 most converted Yankee submarines were removed from operational status. Some reports suggest that K-395 [a Yankee Notch] may remain in service.
Specifications

Soviet Designation
667AT Navaga
US-Designation
Yankee Notch
Development began
Design Bureau
Central Design Bureau for Marine Engineering "Rubin"
Chief designer
S.H. Kovalev
Builders
Severodvinsk, 'Komsomol Na Amur
Construction and Outfit
1982-1991
Service time
1983-1994?
Number of ships
6
Armament
20-40 SS-N-21 "Grenade" missiles
4-533mm torpedo tubes
2-400mm torpedo tubes
Power Plant
2 pressurized water reactors
2 steam turbines, 52.000 hp each
Length
132 meters
Beam
11.6 meters
Deposit
8 meters
Displacement
9.250 tons Surfaced
11,500 tons Submerged
Maximum depth
400 meters
Speed
12 knots Surface
25 knots Submerged
Crew
120 men
Endurance
70 days
Sources and Resources
Russian Strategic Nuclear Weapons, Pavel Podvig, ed., IzdAT, Moscow, 1998, 492 pp. (in Russian). Authors: Oleg Bukharin, Timur Kadyshev, Eugene Miasnikov, Pavel Podvig, Igor Sutiagin, Maxim Tarasenko, Boris Zhelesov
Russian Submarine List @ Steel in the Deep Submarine Site
---
---
http://www.fas.org/nuke/guide/russia/slbm/667AR.htm
Implemented by John Pike, Charles Vick, Mirko Jacubowski, and Patrick Garrett

Maintained by Webmaster
Updated Sunday, June 01, 1997 9:35:45 PM