---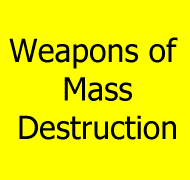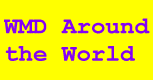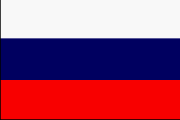 ---
611 AB ZULU V
The development of the first Soviet ballistic missile submarine started with a governmental order for the adaptation of a diesel-powered submarine of the 611 Zulu class to be equipped with the D-1 launching system and two R-11FM missiles. This new submarine designated as B-611 was developed by OKB-16. The technical design of the submarine was completed by the end of 1954.
Unlike its predecessors the B-611 submarine had an additional missile compartment with two firing tubes which passed through the strong hull. To accommodate the new launching complex the structure of armament was changed. The spare torpedos, mines and artillery armament were removed and at the expense of removing one of four groups of storage compartments additional launching devices for missile firings were installed.
To fire the missile the submarine had to submerge, the cover of the launching tube was opened and the missile was raised to the edge of the tube. The missile was fastened with the help of two racks, which were removed at liftoff. The pre-launch preparation were conducted underwater and lasted two hours. When submerged it took five minutes to launch the first missile and another five minutes to launch the second one. The launch could be carried out at a speed of up to 12 knots.
The B-611 submarine was assembled in Severodvinsk and some parts of the submarine were delivered from Leningrad. The construction of the first Soviet ballistic missile submarine was completed in September 1955 and received the tactical designation "B-62". The B-62 was Project 611A [ZULU IV] with a single R-11FM (Scud) missile. Some sources quote B-67 as the original Project 611A, however only B-62 fits the known construction dates. The other submarines were Project 611AB ZULU V with two such missiles. In September 1955 the first ballistic missile was launched from the first B-611 submarine "B-62". Between 1956 and 1958 further testing of the D-1 launch system was carried out and in 1959 the "B-62" submarine was converted to carry out the first underwater missile firing.
From 1956 on the B-611 submarines were equipped with five new diesel-powered engines and received the new designation AV-611. The first AV-611 submarines served in the Northern fleet. The four submarines that were re-equipped in Severodvinsk were commissioned in 1957 and served in the 40th brigade of the Northern Fleet while the AV-611 re-equipped at Komsomolsk-na-Amur served in the Pacific Fleet.
After an improved launch system was developed, the original launch systems D-1 was removed from operational status in 1967. In the second half of the 1960s the AV-611 submarines were equipped with hydroacoustic devices and improved navigation and communication systems. They remained in service until the end of the 1980s.
Specifications

Soviet Designation

V-611

AV-611

US-Designation

Zulu IV

Zulu V

Development began

January 1954

Design Bureau

UKB-16

Chief designer

N.N. Isanin

Builders

Nr. 402 Severodvinsk
Nr. 402 Severodvinsk
Nr. 199 Komsomol Na Amur

Construction and Outfit

1953-1956

1954-1958

Service time

1956-1964

1957-1968

Number of ships

1

5

Armament

D-1 launch system with
R-11FM missiles

10-533mm torpedo tubes

Power Plant

Diesel and electrical engines

Length

90.5 meters

98.9 meters

Beam

7.5 meters

Draft

5.14 meters

5.15 meters

Displacement

1875 m3 Surfaced

1890 m3 Surfaced

2387 m3 Submerged

2415 m3 Submerged

Operating depth

170 meters (design)
200 meters (maximum depth)

Speed

16.5 knots Surface

13 knots Submerged

12.5 knots Submerged

Crew

72 men

83 men

Endurance

58 days
Class Listing

Boat
Shipyard
Chronology
Notes
#
number
Name
Laid Down
Launched
Comm.
Stricken
1
B-62
402 Sevmash
Dec.31/53
1970
Sonar trials ship 1966
2
B-67
402 Sevmash
Jun.30/56
1970
3
B-73
402 Sevmash
Nov.30/57
1971
4
B-78
402 Sevmash
Nov.30/57
1990
5
B-79
402 Sevmash
Dec.4/57
1971
6
B-89
199 Komsomolsk
Dec.13/57
1990
Sources and Resources
---
---
http://www.fas.org/nuke/guide/russia/slbm/611AB.htm
Implemented by John Pike, Charles Vick, Mirko Jacubowski, and Patrick Garrett

Maintained by Webmaster
Updated Thursday, July 13, 2000 8:46:45 AM