---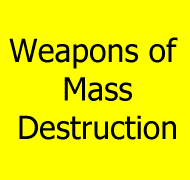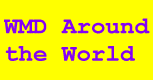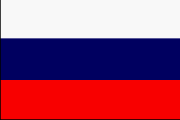 ---
Srednenevsky Shipbuilding Plant
Sredne-Nevskiy sudostroitelnyy zavod, 
Middle Neva Shipyard 
Ust-Izhora Shipyard
Izhora Shipyard


189633, Kolpino Rayon, Russia 
St. Petersburg, Prospect Pontonnyy
199106, Russia, St. Petersburg, 
Shkiperskiy protok, 19
Telephone: (011-7-812) 265-5580
Telex: N/A;
Fax: (011-7-812) 463-9766

FORMER MINISTRY SUBORDN.: Ministry of the Shipbuilding Industry
PRINCIPAL OFFICERS:
Viktor Pavlovich Pylev, Director
Yuriy S.Yegorov,Technical Manger,
Vsevolod D. Semenov, Commercial Dir.
OWNERSHIP: State-controlled The Srednenevsky shipyard, located near the junction of the Izhora and Neva rivers in the Kolpino district of southern St. Petersburg, is an important builder of mine warfare ships for the Russian navy. The yard probably dates back to 1911, when the St. Petersburg Metals Plant, then a builder of marine turbines, established a shipyard at Ust-Izhora to build destroyers. Between the world wars the Ust-Izhora yard was limited to the construction of river barges. It was expanded into a major builder of minesweepers and other small combatants after World War II and built ships of the steel-hulled T-43, T-58, Turka, and Natya classes in the 1950s and 1960s. It has also built a few large tugs and small tankers forservice as naval auxiliaries. Around 1970 it began to experiment with glass-reinforced plastic and subsequently built a few Zhenya-class minehunters and many Yevgenya- and Lida-class inshore minesweepers. It also built hydrofoils of the Matka and Turya classes and the Tarantul-class missile corvettes.

Some earlier Western sources appear to have confused the products of the Srednenevsky shipyard with those of the Petrozavod Petrovskiy Shipyard #5, which more recent information suggests stopped building ships in the early 1970s.

Today it is offering several types of ships on the civil market similar to its minesweeper classes, includingships of upto 100 tons with glass-reinforced plastic hulls, steel-hulled ships of up to 800 tons, and similar ships built with low-magnetic steel. Civil products include ships and ship equipment, control and measuringinstruments, automated systems and devices, dried milk, agricultural machinery, machinery for thefood processing industry, household furniture, pleasure boats and sailboats.
Sources and Methods
---
---
http://www.fas.org/nuke/guide/russia/industry/srednenevsky.htm

Maintained by Webmaster
Updated Thursday, August 24, 2000 8:50:22 AM