---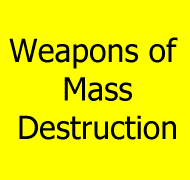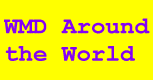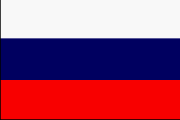 ---
Severnaya Verf
Sudostroitelnyy zavod "Severnaya verf" 
Northern Shipyard 
Leningradskiy sudostroitelnyy zavod imeni A.A. Zhdanova 
Northern Shipyard Open Joint Stock Company

198096 St. Petersburg, Russia 
Ulitsa Korabelnaya, 6
Tel.: (011-7-812) 184-8233
Telex: 121386 SVER SU, 121386KLAPAN 
Fax: (011-7-812) 184-7678 
E-Mail: N/A
PRIMARY BUSINESS: Shipbuilding; SIC Code: 373;
FORMER MINISTRY SUBORDN.: Ministry of the Shipbuilding Industry
APPROXIMATE EMPLOYMENT: Total: 7,300; Date: 1992
PRINCIPAL OFFICERS:
Yuriy Lvovich Bokov, Director
Severnaya Verf (Severny shipyard), the third and the youngest shipyard in St.Petersburg, is a major shipyard producing both naval and civilian ships. Originally founded for military shipbuilding exclusively, it is capable of building merchant ships up to 13,000 deadweight tons. The shipyard is part of the Severnaya Verf Production Association, which includes an electrodes factory with a capacity of 20,000 tons annually and a furniture factory. Established in the early 1900s, the enterprise has privatized and is now a joint stock company.
Military products included destroyers. It has constructed all kinds of vessels including scientific-research and passenger vessels, container carriers and Ro-Ro vessels, timber vessels, minesweepers, escort ships, destroyers, cruisers and antisubmarine ships. Currently, the shipyard has the capability to construct both military vessels and all of the above mentioned civil ships excluding passenger ships. Civilian products includ: Roll-on/Roll-off (RO/RO) freighters; bulk carriers; accessories and spare parts for ships; salvage and diving equipment; barges; souvenirs; mattresses; furniture; consumer goods; metal structures; washbasins; nails.
The technical advantages of Severnaya shipyard include:
four slips in covered-in-births with the capacity to construct vessels with a maximum length of 170 m. and width of up to 20.5 m. Slipways are equipped with cranes with a lifting capacity of 50 tons;
four open-air slipways with the capacity to construct vessels with a maximum length of 170 m. and width of 24 m., and are equipped with cranes with a lifting capacity from 30 to 100 tons;
launch-hoisting facilities with floating dock that has a lifting capacity of 10,000 tons and a transborder, which is able to launch and hoist vessels from and to any slipway.
Unlike the other St.Petersburg shipyards, Severnaya is not self-contained, but does possess some supporting industries, including metal-working and pipe-working shops, and welding facilities. It fulfills its other needs through contractors. According to the shipyard's officials, it has the highest capacity among St.Petersburg shipyards -- two military and 4 civil vessels annually. However, as of 1998 the shipyard was only utilizing 40% of its capacity.
The priority market for Severnaya shipyard is military export to Asian countries (India, China, Vietnam). A military order from the Chinese Government included the construction of two naval destroyers. According to some estimates it was one of the largest contracts in the Russian military shipbuilding industry. As for civilian orders, in 1997 the shipyard built two bulkers for Poland of 109 meters length, 17.8 meters width and 7,000 tons deadweight.
Sources and Methods
---
---
http://www.fas.org/nuke/guide/russia/industry/severnaya_verf.htm

Maintained by Webmaster
Updated Thursday, August 24, 2000 8:50:22 AM