---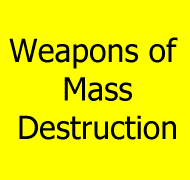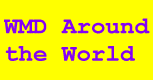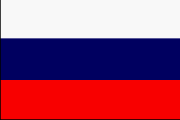 ---
Saratov Aviation Plant
Saratovskiy Aviatsionnyy Zavod 
Ulitsa Ordzhonikidze 
410015, Saratov, Russia 
Telephone: (011-7-8452) 44-46-20
Fax: (011-7-8452) 44-36-07 
Telex: N/A; 
Teletype: 241110 FREZA 

One of the largest privatized companies in Russia [100 percent of shares owned by employees and retirees since 1991], the Saratov Aviation Plant produces the Yak-42 series passenger jetliner and plans production of further modifications of this model and of smaller passenger and cargo planes. In the past it also built combat aircraft, including the Yak-38 V/STOL fighter. Established in 1931, military products included Yak-42; Yak-38 and Yak-38U V/STOL jets (ceased); cruise missiles (ceased). Civil products include Yak-42 and Yak-40 passenger aircraft. The company produced one of the best WWII fighters - the YAK-3. Saratov aviation plant has 60 years history of testing and production of different types of aircraft, including YAK-1,-11, LA-15, MIG-15, YAK-25,-27,-38,-40,-42 and others.

The plant, which had 15,000 employees in 1992, owns a large amount of worker housing, several collective farms, and health-care facilities.

By the early 1990s the Saratov Aircraft Plant had almost entirely withdrawn from military production and is developing modified Yak-42 models (Yak-42A and Yak-42M) for the civilian market. It was also planning to restart production of a modified Yak-40 passenger aircraft and was developing a multi-purpose light airplane, the T-401. The plant has designed and constructed an experimental saucer-shaped craft called "Ekip". It also began production of consumer goods, such as kitchen utensils, metal toys, children's sleighs, baby carriages, and bicycles. The Saratov Aviation Plant has exported a large proportion of its production of Yak-42 passenger airliners to China and Cuba and has negotiated sales with Israel, India, Italy and Greece. Saratov Oblast, covering and area of 39 thousand sq. miles, is situated in the heart of the Volga Region. The year 1997 marked the 200 year anniversary of the establishment of Saratov as an administrative territory. Together, with the regions of Volgograd, Ashtrakan, and the republic ofKalmikia, Saratov Oblast forms the greater Lower Volga Region. Saratov lies 860 kilometers (530 miles) from Moscow and shares borders with seven other regions and Kazakstan. The Oblast's capital city, Saratov, is considered by many to be the industrial, scientific and cultural center of the greater Lower Volga region. Saratov is home to more than 2,000 large and medium-size enterprises. The Saratov region's 1995 economic output was approximately 22 8 billion rubles ($5 billion USD) Machine building and the petrochemical and chemical industries form the largest share of the region's economy, with a combined share of 52 %. Agriculture is the next leading industry maintaining approximately 25 % of Saratov's economy. Machine building production, formerly defense related, now focuses on the industrial production of precision machinery including diesel engines, generators, and programmable metal lathes.
Sources and Methods
---
---
http://www.fas.org/nuke/guide/russia/industry/saratov.htm

Maintained by Webmaster
Updated Thursday, August 24, 2000 8:50:22 AM