---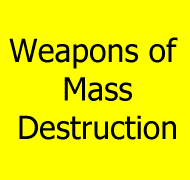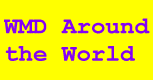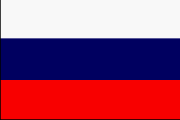 ---
Lazurit Central Design Bureau

Tsentralnoye konstruktorskoye byuro "Lazurit" 
603040, Nizhniy Novgorod, Russia 
Ulitsa Svobody, 57 
Telephone: (011-7-8312) 25-00-25
Telex: 151118 MORE; 
Teletype: 151136 KONUS; 
Fax: (011-7-8312) 25-13-29 

OWNERSHIP: State-controlled.
PRIMARY BUSINESS: Branch: Submarine design;
SIC Code: 3443, 3463, 3533, 3711, 3731
FORMER MINISTRY SUBORDINATION: Ministry of the Shipbuilding Industry
APPROXIMATE EMPLOYMENT: Total: 900; Date: 1992
PRINCIPAL OFFICERS:
Stanislav Aleksandrovich Lavikovsky, Director and General Designer
Yuri D. Korablyov, Deputy Director of Technical Issues
Aleksander G. Leshchev, Chief Engineer
Grigoriy V. Vityogov, Chief Engineer

The Lazurit Central Design Bureau is a leading design firm in the field of submarines and submersible technology. It was esablished in 1953, and was previously part of the Krasnoye Sormovo Shipyard. The Lazurit Central Design Bureau (CDB) is one of three design bureaus in the former Soviet Union that designed military submarines. The other two are Malachite and Rubin, both in St. Petersburg. Lazurit's work had begun in the 1950s with modern postwar diesel-electric submarines. The bureau's most recent work has been the titanium hull Sierra class nuclear attack submarine. >Lazurit designed the Poseidon class DSRVs used by the Russian Navy. Four operational and one experimental models were built. The DSRVs operate in pairs, generally carried onboard an India class submarine.

Because government (i.e., Navy) funding has been cut significantly, Lazurit is now busy trying to commercialize its capabilities. But the process is slow and some reductions of personnel have taken place. While they still do work for the Navy (some subs need maintenance and repair), as of early 1997 some 90% of their current orders were from GAZPROM (The Russian oil and gas company).

As a designer of Soviet naval submarines, Lazurit has extensive experience in titanium metal properties and processing (forming and forging), nuclear propulsion, and submersible technologies. Conversion projects include designs for a wide array of underwater vehicles, chambers, and complexes including nuclear powered deep water transport vehicles, submerged nuclear power generating stations, rescue submarines, maneuvering vehicles, towed vessels, tourist submarines, and equipment for the exploration and exploitation of offshore oil and gas fields. It also design of ballasting systems, fuel cells, manipulators, and pneumatic systems for submarines. Lazurit has designed a truck-mounted decompression chamber, several of which were built by another Nizhniy Novgorod firm and are now in operation.

Lazurit is associated with the Nizhniy Novgorod Corporation, a joint stock company, to market tourist and cargo submarines, and it is actively seeking technical liaison with Western firms. Part of their work is the design of "technical" fleet vessels for the offshore industry: dredges, soil carrying ships, split hopper barges, pipeline inspection and repair vessels. There is also a modest interest in fishing vessels, tourist subs, and research vessels.

CDB Lazurit has developed a concept of technology to build submarine nuclear supertankers with a 150,000-300,000 ton oil capacity that excludes the necessity to build new, special-purpose shipyards. The concept is based on the possibilities of existing Russian shipyards in the Far East, but it requires widely developed international cooperation. Neither Russia nor any other country of the world has ever built nuclear submarine supertankers, and currently there are no shipyards capable of constructing them. The discovery of fields with unique hydrocarbon reserves off the coast of the Arctic and Far East seas has raised the urgent problem of developing reliable year-round operating tanker transport systems.
Sources and Methods
---
---
http://www.fas.org/nuke/guide/russia/industry/lazurit.htm

Maintained by Webmaster
Updated Thursday, August 24, 2000 8:50:22 AM