---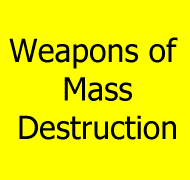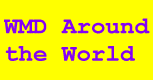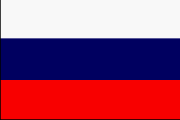 ---
Irkutsk Aviation Industrial Association
Irkutsk aircraft production association (OJSC "IAPO")
IAPO (Irkutsk Aviation Enterprise)
Irkutskoye aviatsionnoye PO 
Irkutsk Aircraft Building Association 
Novatorov street, 3
664020 Irkutsk, Russia
Tel: (3952) 42-1450
Fax: (3952) 45-3089
Teletype: 231121 GROM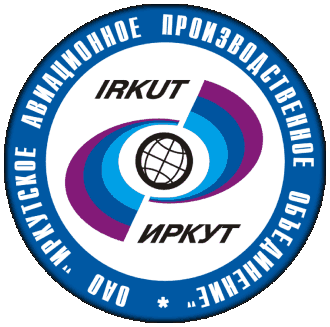 The Irkutsk Aviation Production Association, one of the oldest defense enterprises of the Transbaykal region, builds the Su-27 Flanker and Su-30 and their modifications. Set up in 1932, as of the late 1990s the company employed 15,000 people. Most aircraft manufactured at Irkutsk Aviation Production Association were brand new aircraft types, such as Er-2, IL-14, TU-14, AN-12, MIG-27, SU-27, SU-30.
At present Irkutsk Aviation Production Association is accomplishing Be-200 multipurpose amphibious aircraft manufacture. This aircraft, designed by the Beriyev Design Bureau in Taganrog, is configured for firefighting and crop dusting but could be converted to either a passenger or transport aircraft. It is a reduced-scale derivative of the military A-40 Albatross seaplane. Irkutsk is one of the partners in a CIS-Swiss joint venture known as Beta Air which is to manufacture and market the Be-200. Under a new venture with Beriev design bureau, IAPO started manufacturing two-engine twin-turboprop Be-200. The company claims that the production capacity is 120 aircraft a year. The company was awarded $1.3 million TACIS technical assistance grant for the research on Be-200 and Be-103.
Since becoming a joint-stock firm it has aggressively sought to expand its civil and consumer product lines while maintaining some aircraft production. Civil products include hang-gliders; ferrous and non-ferrous metals casting and founding; sanitary engineering equipment; cut wood products; equipment for public catering enterprises; numerous types of consumer goods including sports, hunting and camping equipment and dishwashers.
The Irkutsk Oblast is located in south-eastern Siberia in the basins of Angara, Lena and Nizhnaya Tunguska rivers, and occupies an area of 774,000square kilometers (4.6 percent of Russia's territory). The Irkutsk Oblast borders with the Buryat and Tuva Republics in the south and south-west, the Krasnoyarsk Krai in the west, the Sakha (Yakut) Republic in the northeast, and the Chita Oblast in the east. A unique and world-famous lake, Lake Baikal, is located in the southeast of the region. Mechanical engineering and metal working occupies 7 percent of all industrial manufacture in the region. In 1998, the production volume decreased by 9.8 percent, and totalled US$112.6 million. The largest enterprises for mechanical engineering and metal working are: Irkutsk Aircraft Production Plant JSC (produces aircrafts and consumer goods); IrkutskCable JSC (produces cables and wires); UsolMash JSC (produces cranes); VostSibElement JSC (produces batteries, galvanic elements); and IrkutskTyazhMash JSC (produces metallurgical and mining equipment).
Sources
---
---
http://www.fas.org/nuke/guide/russia/industry/iaia.htm

Maintained by Webmaster
Updated Thursday, August 24, 2000 8:50:22 AM