---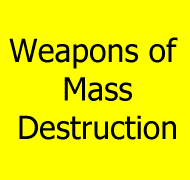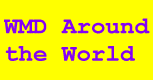 ---
Chernomorsky Plant
Chernomorsky Sudostroitelni Zavod 
(Black Sea Shipbuilding Yard) 
Chernomorsky State Machine-building Works  
Nikolayev [South]

Mykolaiv, Ukraine 
Tel: +380 512 39-42-20 
Fax: +380 512 36-32-56 
The Chernomorsky Shipbuilding Yard, founded in 1897, is one of the largest shipyards in Europe. The yard has built a variety of vessels in its history, including cruisers, destroyers, submarines, ice breakers, tankers, cargoships, trawlers, research vessels and aircraft carriers. It has built more than a thousand of different vessels and ships and installed with thousands of machines, mechanisms, boilers, shipboard equipment units also manufactured there. The shipyard glory and pride are battleships and cruisers, the first in the world submarine mine-layer "Crab", which increased the strength of the Black Sea Fleet during the World War II. Scientific and technological standards of military and civil shipbuilding contributed to high international prestige of the Chernomorsky shipyard. Its production has been exported to Sweden, Bulgaria, Finland, Romania, Great Britain, Germany, Portugal, Kuwait, Norway, and India. The main types are tankers of up to 45,000 dwt, smaller multi-purpose ships of 5,000 dwt and refrigerated trawlers. Famous vessels, such as "Moskva", "Leningrad", "Kiev", "Minsk", "Novorossiysk", "Tbilisi", "Baku" and the most powerful fighting ship for the Russian Navy, i.e. the heavy aircraft-carrying cruiser "Admiral Kuznetsov", were made by Chernomorsky Shipbuilding Yard. Dynamic development of construction of these heavy aircraft-carrying ships required new technologies that were developed by the Chernomorsky shipbuilding yard.

The yard's largest slipway is 1,082.6 ft. (330 m) long and 131.2 ft. (40 m) wide and two cranes of 900-ton lifting capacity are able to handle sections of more than 1,500 tons. The main part of the shipyard are the following work-shops: the slipway work-shop, the outfitting work-shop, the plating work-shop, the work-shop for assembly and welding of flat and volumetric sections. The assembly and welding work-shop is designed to fabricate volumetric block-section up to 180 tons, which during manufacturing are outfitted with welded parts and pipelines in double bottom and double side compartments. Modern technologies of metal cutting and welding, use of standard articles, improvements of dimensional accuracy, introduction of integrated automation lines, module fitting-out of rooms enable to realise flexible methods of construction of any ship project and adapt easily to clients' technical requirements.

The state-owned Chernomorsky Shipyard built a tanker for Greece and 2 trawlers for the State Committee of Fisheries of Ukraine in the late 1970s. Shipbuilding for export has been yielding to losses in Ukraine since 1995, partially due to the state's economic and monetary policy during 1993—1995. Furthermore, high overheads and over-manning, together with relatively low use of production capacities, and other internal problems, have served to increase the costs in shipbuilding. Enterprises have worked out a set of measures to reduce shipyard production costs. These measures aim at minimising the cost of raw and completing materials, equipment, counterpart operations, wages, overhead and power expenses, etc. These measures have already resulted in a reduction of prime cost of vessels by 10—18%. For example, the prime cost of the vessel being built at Chernomorsky Shipyard under project 17012 was reduced by US$ 6 million. The Municipal Council of Nikolayev made a part of the housing stock and welfare fund of Chernomorsky Shipyard, 61 Communars Shipyard and Okean Shipyard, a municipal property. "That was a great help to the yards because, in 1997 alone, they had to spend 30 million Hrivnyas on maintenance of those properties. The joint-stock company Chernomorsudoproekt is one of the leading ship design firms in Ukraine. It was founded in 1956 around the design personnel of Nikolayev shipbuilding enterprises. And over 40 types of vessels have been built at Ukrainian shipyards according to its designs. Chernomorsudoproekt specialized in creating designs for dry cargo vessels, including those for work in the Arctic. The designs of universal vessels of the Bezhitsa type (35 ships built), Slaviansk type (42) Kapitan Kushnarenko type, are well remembered in the former USSR. They designed scientific research vessels, including those accompanying space craft, drilling, fishing vessels, auxiliary vessels for the Navy. According to Chernomorsudoproekt's designs the Okean yard in Nikolayev built 25 big tonnage bulkers of the Zoya Kosmodemyanskaya and Khariton Greku type (52.5 thousand dwt), Chernomorsky shipyard built unique high speed ro-ro ships of the Kapitan Smirnov type, and Kherson yard — built LASH carriers of the Alexey Kosygin type. The Commission for Re-adjustment, Restructuring and Bankruptcy of Enterprises at Ministry of Industrial Policies of Ukraine has worked out and approved the projects for restructuring Chernomorsky Shipyard. In particular, the state owned enterprise Meridian shipyard has been established on the base of Chernomorsky shipyard. The shipbuilding industry in Ukraine consists of eight major shipyards along with several large suppliers of marine equipment. Over 80 percent of ship production takes place in the southern city of Nikolayev. Nikolaev has three large shipyards that place orders for delivery of any type of vessel: the shipyard "Okean", the Chernomorsky shipbuilding yard and the "61 Communard" shipyard. Nikolaev is located in the southern part of Ukraine, about 500 km south-east from Kiev, 120 km from Odessa and 60 km from the Black Sea on a peninsula formed by the Southern Bug and Ingul rivers. Through the Dnieper - Bug Estuary Nikolaev is connected with the Black Sea and the great Ukrainian river Dnieper. This made it possible to locate sea and river ports in Nikolaev. All over the world Nikolaev is well known as a city of shipbuilders. Strong ties link Nikolaev closely to merchant fleet and Navy, due to location of three shipyards, where vessels and ships of various types, from bulk-oil carriers to aircraft carriers have been under construction. Approximately 75 industrial enterprises are connected with shipbuilding. Gas turbines, air conditioning systems, machine tools, conveying and metal cutting machinery produced in Nikolaev operate in different enterprises of marine technology and industry. The heavy industry has suffered from the reduction of military orders and rupture of links with former Soviet republics. Now they are facing the problem of reconversion, privatisation and spin-off companies on their base creation.
Sources and Methods
---
---
http://www.fas.org/nuke/guide/russia/industry/chernomorsky.htm

Maintained by Webmaster
Updated Thursday, August 24, 2000 8:50:22 AM