---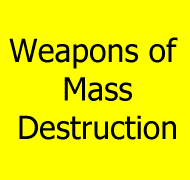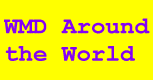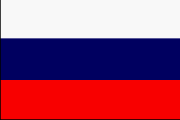 ---
Sukhoi Military Industrial Group AVPK
Air-Industrial Complex "Sukhoi" 

The Sukhoi Military Industrial group was created by a Presidential decree in August 1996. The group consists of 32 enterprises and 4 R&D bureaus. It was meant to be a state-controlled union, but the enterprises at that time were of different ownership structures -- some were joint-stock companies and others were unitary state enterprises. Mikhail Simonov, General Designer at Sukhoi design bureau, objected to his enterprise joining VPK MAPO MiG. Instead, he proposed to form an alliance of various enterprises participating in the development and production of Su fighters, comprised of the Sukhoi design bureau and mass production plants. In April 1996 the general directors of NAPO (Novosibirsk Aircraft Production Association, manufacturer of the Su-34 interdiction aircraft), KNAAPO (Komsomolsk-upon-Amur Aircraft Production Association, manufacturer of the Su-27 and Su-33 fighters) and IAPO (Irkutsk Aircraft Production Assocaition, manufacturer of the Su-27UB and Su-30 two-seat fighters) sent President Yeltsin a letter urging him to found a unitary state enterprise, the "Aviation Concern Sukhoi." Uniting the developer and the manufacturers of Sukhoi aircraft would allow them to compete more effectively for foreign orders and concentrate resources on prospective projects for the Russian Air Force. President Yeltsin signed Decree No.1269 about the foundation of AVPK Sukhoi on 26 August 1996.

The main products of the Sukhoi group are supersonic Sukhoi fighter jets and Beriev hydroplanes. The Su-27 fighter gradually replaces its competitor MiG-29 as a basic model for Russian Air force. China and India have signed additional contracts with Russia concerning Su-30 twin seat multi-role fighter aircraft, allowing AVPK Sukhoi to report revenues exceeding $1 billion in 1999.

In early September 1997 after heated debates at the Ministry of Economics the plan entitled "Concept of Restructuring the Russian Aviation Industry Complex" was finally made public. Essentially the plan presupposes vertically-integrated structures and large-scale merges and consolidation among aerospace organizations and research institutions. The immediate aim is the increased competitiveness, development of new technologies and designs, production of new aircraft and improved aftersale service.

The major companies within the group include:
Sukhoi Design Bureau
Beriev Design Bureau
Novosibirsk aircraft production association (GP "NAPO")
Tbilisi state aircraft association (GP "TAGO")
Ulan-Ude aircraft plant (OJSC "U-UAZ") helicopter plant
Komsomolsk-on-Amur aircraft production association (GP "KnAAPO")
Dubna machine-building plant (OJSC "DMZ")
Irkutsk aircraft production association (OJSC "IAPO")
TAVIA (Taganrog)
Tushino Machine Building Plant
As of mid-1999 the Air-Industrial Complex "Sukhoi" had not achieved particular success in the formation of an integrated concern. The AVPK as a matter of fact had remained artificial formation. A long period of internal battles between centers of power within this new union took place, most notably between directors of large manufacturing plants and the leadership of the Sukhoi design house. Under the President's decree it consists of "OKB", Irkutsk, Komsomolsk-na-Amure and Novosibirsk air-industrial enterprises, and also Taganrog ANTK after Beriev. Actually 50% of "OKB, 38% of "ANTK" and 14% of Irkutsk APO were transferred to the "AVPK" management. And Komsomolsk-na-Amure and Novosibirsk air factories, contrary to the President's order were not shared. Thus, the factories had the complete right to not submit to the central management, which could really operate only the "OKB".

In late 1999 it appeared that the Russian Government was considering merging VPK/MAPO MiG and AVPK Sukhoi into a single concern, in order to consolidate Russia's troubled aerospace industry. The new company would be responsible for all Russian military aircraft programs. However, by the end of 1999 it appeared that this scheme had been abandoned.

At the end of December 1999 the Russian government held a special meeting devoted to the completion of the formation of AVPK Sukhoi. In January 2000 the government confirmed its intention to make AVPK Sukhoi a joint-stock company. The process of transforming from a unitary state corporation into a joint stock company was anticipated to take a year.
Sources and Methods
---
---
http://www.fas.org/nuke/guide/russia/industry/avpk-sukhoi.htm

Maintained by Webmaster
Updated Thursday, August 24, 2000 8:50:22 AM