---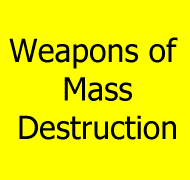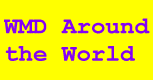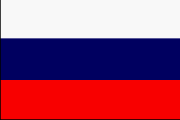 ---
Ilyushin Production Complex
The Ilyushin Production Complex was created in January 1997 to include all designers and producers of Il-family planes. At present the Ilyushin Complex includes
Ilyushin R&D bureau
VASO (Voronezh Aircraft Manufacturing Enterprise)
TAPOiCh (Tashkent Chkalov Aircraft Manufacturing Enterprise)
The main challenge for the Ilyushin Complex is production of Il-96M/T. Powered with Pratt&Whitney engines and equipped with Rockwell-Collins avionics it remains the only Russian long-range aircraft of good quality. The Aeroflot ordered 20 Il-96 and Transaero placed an order for another 12 to be produced at VASO and financed by $1 billion loan from U.S. ExImBank and Russian Reserve Bank.

In August 1997 an agreement was signed with Boeing for joint design of the overhead baggage compartment for Boeing 777 airliner. Recently a new Russian-American research program was initiated to construct a economically viable commercial supersonic aircraft. Since VASO was manufacturing Tu-144 supersonic passenger jets in 1970 (only 16 jets were made) it may certainly benefit from the ongoing project.

In early September 1997 after heated debates at the Ministry of Economics the plan entitled "Concept of Restructuring the Russian Aviation Industry Complex" was finally made public. Essentially the plan presupposes vertically-integrated structures and large-scale merges and consolidation among aerospace organizations and research institutions. The immediate aim is the increased competitiveness, development of new technologies and designs, production of new aircraft and improved aftersale service.

The Ilyushin Aviation Complex is promoting several new aircraft types including the Il-96-300 long-range passenger airliner powered by Russian-built PS-90 engines and carries up to 300 passengers over a maximum range of 11,000 km.
Sources and Methods
---
---
http://www.fas.org/nuke/guide/russia/industry/anik.htm

Maintained by Webmaster
Updated Thursday, August 24, 2000 8:50:22 AM