---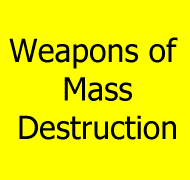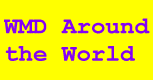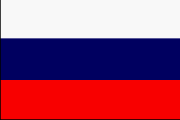 ---
Almaz Central Marine Design Bureau
Ulitsa Uralskaya, 19 
199161, St. Petersburg, Russia 
Telephone: (011-7-812) 350-29-83; 
Telex: N/A; 
Fax: (011-7-812) 350-09-25 
ALTERNATE NAMES: Tsentralnoye morskoye konstruktorskoye byuro (TsMKB) "Almaz," CMDB "Almaz." PRIMARY BUSINESS: Branch: Shipbuilding; SIC Code: 373
FORMER MINISTRY SUBORDINATION: Ministry of the Shipbuilding Industry
APPROXIMATE EMPLOYMENT: Total: 600; Date: 1992
PRINCIPAL OFFICERS:
Aleksander Vasilyevich Shlyakhtenko, Director
General and Chief Designer
OWNERSHIP: State-controlled
YEAR ESTABLISHED: 1940 Almaz is a leading designer of high-speed combat ships and boats, including dynamically supported craft (hydrofoils, hovercraft, and surface-effect ships). Almaz is the designer of the Dergach missile air cushion vehicle, the Nanuchka and Tarantul-class missile corvettes, the Matka-class missile hydrofoil, the Pauk-class anti-submarine warfare vessel, and the Pomornik-class air cushion vehicle. Almaz is Russia's leading enterprise in developing amphibious and skeg-type air cushion vehicles (ACV). In fact, the entire history of ACVs in Russia is connected with Almaz. Ten ACV classes were in production. Over 90 ships were constructed with a displacement of 27 to 550 t (a total tonnage of 16,740 t). A major achievement in the development of large ACVs is represented by Type 12322 Zubr landing ship which has been series-produced since 1988 and is still the largest ACV in the world with a full displacement of 550 tons.

Established on 22 October 1949, the Almaz Design Bureau was, from the very beginning, oriented to developing high-speed boats and ships for the Navy and maritime Border Guard units. It inherited valuable experience from many generations of Russian and Soviet shipbuilders and employed many talented engineers from the design bureau of Plant #5, the TsKB-19 Central Design Bureau and several other enterprises.

Military products include designs for small surface combatants, including hydrofoil, air-cushion, and surface-effect ships. Civil products include designs for fast passenger hydrofoils, air-cushion vehicles, surface effect ships, fast ferries, and others. Almaz is developing surface-effect ships to be used as fast ferries for civilian use (Project "Mistral"). The "Dergach," designed by Almaz, is the world's largest surface-effect ship.
Sources and Methods
---
---
http://www.fas.org/nuke/guide/russia/industry/almaz.htm

Maintained by Webmaster
Updated Thursday, August 24, 2000 8:50:22 AM