---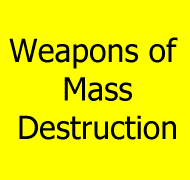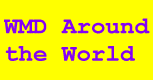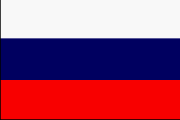 ---
Admiralty Shipyard
Admiralty Shipyard Joint Stock Company
Obedineniye "Admiralteyskiye Verfi" 
Leningradskoye Admiralteyskoye obedineniye (LAO)

190008, St Petersburg, Russia 
Naberezhnaya Reki Fontanki, 203
Telephone: (011-7-812) 114-09-81
Telex: 121202 RIF SU
Teletype:121721 RIF
Fax: (011-7-812) 311-13-71
FORMER MINISTRY SUBORDINATION: Ministry of the Shipbuilding Industry
APPROXIMATE EMPLOYMENT: Total: 10,000; Date: 1991
PRINCIPAL OFFICERS:
Vladimir L. Aleksandrov, General Director
Yegor V.Kozlov, Commercial Director The Admiralty yard in St. Petersburg is one of the oldest and largest shipyards in Russia. The yard's building ways can accommodate ships up 70,000 deadweight tons, 250 meters in length and 35 meters in width. Military products include naval warships such as nuclear and diesel-powered submarines and large auxiliaries. Admiralty became a joint-stock company in the mid-1990s. It was established as the New Admiralty yard in 1800, supplementing and soon replacing the Main Admiralty yard that had been founded in the center of the city a century earlier, and was transferred to its current location as the Admiralty Shipyard in 1908. It was a major builder of battleships in the 19th century and submarines and cruisers in the 20th. Since the mid-1950s its surface-ship facilities have specialized in large merchant ships, icebreakers, large rescue and salvage ships, fish-factory ships, floating dry docks, and a few naval auxiliaries (notably the three large missile range support ships of the Marshal Nedelin class). In 1966 the yard resumed submarine production with the delivery of a Victor I-class nuclear attack submarine, and production of Victor II and Victor III-class nuclear and Kilo-class diesel submarines followed. In 1972 Admiralty absorbed the Leningrad Shipbuilding and Mechanical Engineering (Sudomekh) yard, located on the original site of the New Admiralty yard and a specialist in submarine construction since the 1930s. The resulting entity was named the Leningrad Admiralty Association.

Military shipbuilding consists of orders from the Russian Ministry of Defense and export orders for foreign governments. The shipyard's military orders are primarily submarines, but also include non-military repair, modernization and building of other underwater technical innovations for oceanic development. Between 1973 and 1998 the shipyard built 41 submarines. Admiralty has produced numerous specialized submersibles, including the civilian Sever-2 (1969), Tinro-2 (1972), Bentos (1975-1982), Tetis (1976), Osa, Argus, and Osmotr (1988) types, plus the naval Lima, Uniform, Xray, Beluga, and Paltus classes. Those most recently built include Kilo type submarines (2,325 tons D/W) and the smaller Lada type (1,600 D/W). In 1992 Iranian agreed to pay $600 million to the United Admiralty Sudomekh shipyard in St. Petersburg for two Kilo-class submarines, with an option to buy a third. The shipyard's latest development is the Amur type submarine, which does not yet have a customer. The construction of underwater vessels constitutes 70% of the total production volume of the shipyard.

Admiralty Shipyard started to build commercial vessels in 1989, with priority given to constructing sea tankers. As of 1998 the shipyard had a portfolio of shipbuilding orders until 2002. This included an order for five tankers for the Russian company LUKOIL and two chemical tankers for the German company Scholler Holding Ltd., with deliveries in 2000-2001. The steel for the tankers, measuring between 24-28 mm thick, is provided by Russian metallurgy plants (Cherepovets, Ural, Izhora, and Mariupol, which are considered to be very good in terms of quality and price). The engines are provided by Bryansk Diesel Factory, acting under license from Brumeister.

Admiralty is still producing sea-going vessels, but it is also expanding into other technologies and products to support itself. Admiralty is offering additional product lines,including blast furnaces and steel mill equipment, rolling mill machinery, welding apparatus, metal stampings, aluminum extruded products, non-wire steel springs, measuring and controlling devices, metal barrels, drums and pails, as well as reconstituted wood products. Civilian product lines include merchant ships; submersibles; ship components including deck installations, boilers, water piping, propellers, ductwork, electrical equipment, and stateroom furniture; agricultural equipment including animal husbandry machines, grain elevators, and fodder processing equipment; engineering and building maintenance services; motor vehicle components; industrial machinery and equipment including automated pneumatic systems, lubrication equipment, filtration devices, rubber technology items, electrical equipment, and servomechanisms; wood and metal office furniture; scrap and waste metals reprocessing; containers; fiber processing machines; non-household plastic products; medicinal materials including equipment and instruments; warm air heating and air-conditioning equipment; construction materials; consumer products including tourist and sports equipment, dyes and household chemicals, and household furniture.
Sources and Methods
---
---
http://www.fas.org/nuke/guide/russia/industry/admiralty.htm

Maintained by Webmaster
Updated Thursday, August 24, 2000 8:50:22 AM