---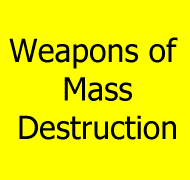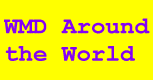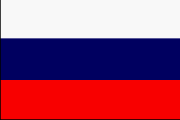 ---
UR-200 / SS-X-10 SCRAG
The 1961 Global Rocket 1 (GR-1) requirement chartered a competition for the development of a Fractional Orbital Bombardment System. Yangel offered the R-36. Korolev proposed the 8K713, which was cancelled in 1964 prior to flight testing due to engine delays. Chelomei proposed the UR-200, which was cancelled following the October 1964 ouster of downfall of Khrushchev, who had been Chelomey's political patron.

The UR-200 intercontinental ballistic missile was a two-stage, tandem, cryogenic liquid-propellant missile with a nominal payload of approximately 7000 lb. With approximately the same launching weight as the R-16 missile (138.0 T), the UR-200 was designed to carry a very large payload (3.3 T or 2.7 T depending on the nose cone]. The UR-200 was unique in that it was the first and only Soviet ICBM for which attitude control during first-stage flight was provided by hinged/gimbaled engines. The missile was to be surface and silo launched from former R-16U silos.

Development of the UR-200 was approved on 16 March 1961, to serve simultaneously as an ICBM and as a space launch vehicle. The UR-200 missile was the first missile to be developed by the NPO Mashinostroyeniya (OKB-52) under designer V. N. Chelomey. In November 1963 flight-design tests began at the Baikonur cosmodrome, and a total of nine launches were conducted, after which the program was terminated. The last flight test on 20 October 1964, was the only one to the 6,500 nm Pacific test range, and was apparently successful.

The UR-200 was not deployed operationally. The UR-200 was initiated as a technologically conservative alternative to the SS-9 SCARP, and used cryogenic liquid fuel (Liquid Oxygen and Kerosene). The successful development of the storable hypergolic propellants on the SS-9 rendered this approach obsolete, and in 1965 the development of the UR-200 missile was cancelled. The exact reasons for terminating the SS-10 weapon system program are unknown, but are believed to be related to the probable use of a cryogenic propellant combination and the success of the SS-9 weapon system.

The UR-200 flight tests were associated with the designation SS-X-10, although Western intelligence mistakenly associated these flights with the GR-1 missile that was displayed in parades in Red Square. Although the GR-1 missile had not been flight tested, it was paraded in Red Square and did receive the US-designation SS-X-10 SCRAG. The GR-1 missile was correctly identified as being a FOBS configuration, although open sources at the time evidently assumed that the FOBS parading in Red Square and the FOBS undergoing flight tests were the same system. In fact, the initial FOBS flight tests were conducted by the competing UR-200 missile. It is unclear when US intelligence understood that the parade missile and the test missile were two different systems.
Specifications

DIA

SS-X-10

NATO

N/A

Bilateral

N/A

Service

UR-200/UR-200B

OKB/Industry

8K81/8K83

Design Bureau

OKB-52 , KB Salyut, Acad V. N. Chelomey

Approved

3/16/1961 & 8/1/1961

Years of R&D

1961-1964

Engineering and Testing

1963-1964

First Flight Test

11/4/1963

IOC

Not operational

Deployment Date

Not deployed, terminated 1964/1965

Type of Warhead

1

Warheads

Single

Yield (Mt)

5 & 15

Payload (t)

2.690 - 3.9 - 4.0

Total length

34.65

Total length w/o warhead

30 – 32

Missile Diameter

3

Diameter of Stabilizers

4.2

Launch Weight (t)

136 -138

Fuel Weight (t)

Range (km)

12000 & 14000

CEP (m) (Russian Sources)

CEP (m) (Western Sources)

1800-5500

Number of Stages

2

Canister length (m)

Canister length w/o

Front meters (m)

Canister diameter (m)

Booster guidance system

Inertial autonomous with radio correction
1st stage

2nd stage

Length (m)

16.9 – 19.4

12.9

Body diameter (m)

3

2.2

Fueled weight (t)

Dry weight (t)

Engine Designation Main Engines

RD-0203/RD-0204

(8D44/8D45)

RD-0206/RD-0207 (8D46)

Vernier Engine Designation

N/A

Four Verniers

Design Bureau

OKB-154, Acad. S, A, Kosberg

OKB-154, Acad. S, A, Kosberg

Configuration

Cluster of Four Engine

One Main Engine and Four Verniers

Years Of R & D

1961-1964

1961-1964

Propellants

Liquid

Liquid

Fuel

UDMH

UDMH

Oxidizer

(AT) Nitrogen Tetroxide

(AT) Nitrogen Tetroxide

Burning time (sec.)

Main Engine Thrust Sea Level/Vacuum (Tonnes)

50.0/57.0

58.7 Vacuum

Vernier Engine Thrust Sea Level/Vacuum (Tonnes)

N/A

3.1 Vacuum

Total Thrust Sea Level/Vacuum (Tonnes)

200

62.5 - 71.1 Vacuum

Specific Impulse Main Engines (sec.)

278/311

297

Specific Impulse Vernier engine (sec.)

N/A

322 - 326
| | | |
| --- | --- | --- |
| Basing Mode | | Soft Site Land Based |
| Hardness | | N/.A |
| Launching Technique | | Hot |
| Deployed boosters | | N/A |
| Test Boosters | | |
| Warheads Deployed | | |
| Deployment Sites | | N/A |
| Training Launchers | | N/A |
| Space Booster Variant | | No |
Sources and Resources
Russian Strategic Nuclear Weapons, Pavel Podvig, ed., IzdAT, Moscow, 1998, 492 pp. (in Russian). Authors: Oleg Bukharin, Timur Kadyshev, Eugene Miasnikov, Pavel Podvig, Igor Sutiagin, Maxim Tarasenko, Boris Zhelesov
UR-200 @ Encyclopedia Astronautica by Mark Wade
SS-X-10 Scrag @ US Naval Institute Military Database
"A History of Strategic Arms Competition 1945-1972" (U), Volume 3, A Handbook Of Selected Soviet Weapon and Space Systems, United States Air Force, June 1976. pg 174
---
---
http://www.fas.org/nuke/guide/russia/icbm/ur-200.htm
Implemented by John Pike, Charles Vick, Mirko Jacubowski, and Patrick Garrett
Maintained by Webmaster
Updated Saturday, July 29, 2000 10:17:36 AM