---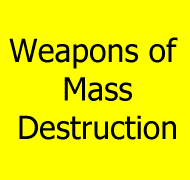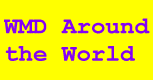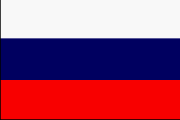 ---
UR-100MR / SS-17 SPANKER
The UR-100MR / SS-17 intercontinental ballistic missile is a two-stage, tandem, storable liquid-propellant missile intended to replace the light UR-100 SS-11 missile. It was a competing design with the SS-19 Stiletto, though in fact both were deployed. It was the first Soviet ICBM to have a Multiple Independently targetable Reentry Vehicle (MIRV) and the first to use a cold launch system. The UR-100MR / SS-17 intercontinental ballistic missile was assessed as being capable of delivering a throw-weight of 6,000 lb to a range of 5,500 nm. The throw-weight consists of a post-boost vehicle and either one or four reentry vehicles.
The overall dimensions of the SS-17 were determined by the characteristics of the SS-11 UR-100 silos in which the UR-100MR missile was planned for deployment. The diameter of both stages was increased in relative to that of the UR-100, and is 2.25 m for the first and 2.1m for the second stage. The UR-100MR uses asymmetrical dimethylhydrazine and nitrogen tetraoxide propellants. The first stage uses a closed-cycle single-chambered sustainer engine and a four-chambered open-cycle control motor. The second stage is equipped with a single-chamber open-cycle sustainer, placed inside the lower part of the fuel tank. The flight control during the first stage uses deflecting the control motor chambers, while the second stage uses gas injected into the diverging part of the nozzles. Solid propellant retrorockets are used to separate the stages.
The rocket MR UR-100 was placed in previously hardened SS-11 UR-100 silos. The missiles in their transport-launch canister were inserted into the silo with the use of two shock-absorption belts. The SS-17 uses a sabot cold launch or pop-up launch system that facilitated modifying existing SS-11 facilities.
SS-17 Mod-1 - This initial version of the SS-17 carried 4 MIRV warhead with a yield of 0.3-0.75 Mt each, an instrument module with a command structure and solid-propellant rocket motor comprise the post-boost vehicle. According to Western estimates each RV weighed about 900 lbs. The missile had an inertial guidance system with an estimated CEP of 0.34 nm for 1975 and a potential CEP of 0.28 nm in 1980. Its development was approved in September 1970 and conducted by KB Yuzhnoye (OKB-586) which was headed by V. F. Utkin. Pop-up tests which improved the mortar launch technique began in May 1971. The full scale flight-design tests of Mod1 and 2 were conducted at the Baikonur cosmodrome test site from 26 December 1971 and 17 December1974. Flight testing was first detected by the West on 15 September 1972. The first regiment with MR UR-100 missiles was put on alert on 06 May 1975 and its deployment began on 30 December 1975.

SS-17 Mod-2 - The Mod-2 missile carries only a single warhead with a yield of 4-6 MT.

SS-17 Mod-3 - On 16 August 1976 a governmental order to improve the UR-100MR performance characteristics was issued. The preliminary design of this MR UR-100UTTh missile known as SS-17 Mod3 was completed by KB Yuzhnoye (OKB-586) in December 1976, receivingthe industrial index number 15A16. Like the SS-17 Mod-1 it carries four MIRV warheads, but it incorporated enhanced survivability and was equipped with an improved commando system and a modernized nose cone. The flight-design tests began on 25 October 1977 and were finished on 15 December 1979. The Mod-3 reached its IOC in 1978 and its deployment started on 17 December 1980 (simultaneously with the R-36MUTTh).
In 1979 130 missiles were deployed in two missile fields near Yedrovo and Kostroma. From 1979 till 1980 all single warheaded missiles were replace by MIRVed missiles. In the years 1982-1983 all MR UR-100 missiles as well as 20 UR-100 missiles were replaced by the MR UR-100UTTh missiles which reached their maximum operational inventory of 150 in 1983. When the START-1 treaty was signed in 1991 the Soviet Union had 47 launchers for the MR UR-100UTTh which were all subject to dismantling.
Specifications

Mod-1

Mod-2

Mod-3

DIA

SS-17

SS-17

SS-17

NATO

Spanker

Spanker

Spanker

Bilateral

RS-16A

RS-16A

RS-16B

Service

MR-UR-100

MR-UR-100

MR-UR-100 UTTKh or MR-UR-100U

OKB/Industry

15A15

15A15

15A16

Design Bureau

OKB-586 Acad. V. F. Utkin

OKB-586 Acad. V. F. Utkin

OKB-586 Acad. V. F. Utkin

Approved

9/1970

9/1969

8/16/1976

Years of R&D

1964-70

1964-70

Engineering and Testing

1971-74

1970-75

1977-79

First Flight Test

09/15/1972 failure 12/26/71 success

12/26/1971

10/25/1977

IOC

05/06/1975

1975

10/17/1978

Deployment Date

12/30/1975

12/30/1975

12/17/1980

Type of Warhead

MIRV

Single

MIRV

Warheads

4

1

4

Yield (Mt)

0.350-0.750

3.5-6.0

0.550 - 0.750

Payload (t)

2.550

2.550

2.550

Total length (m)

22.52

21.6

? 22.52

23.9

Total length w/o

Warhead (m)

20.9

20.9

20.9

Missile Diameter (m)

2.25

2.25

2.25

Launch Weight (t)

71.1

71.1

71.1 - 72

Fuel Weight (t)

63.2

63.2

63.2

Range (km)

10,200 -10,320

10,100 -10,320

10,200 -11,000

CEP (m)
(Russian Sources)

1,080

1,080

920

CEP (m)
(Western Sources)

440-500

420-450

220-400
Number of Stages

2

Canister length (m)

21.6

Canister length w/o

Front meters (m)

Canister diameter (m)

2.5

Booster guidance system

Inertial, autonomous
1st stage

2nd stage

Length (m)

14.3, 14.9

3.2

Body diameter (m)

2.25

2.15

Fueled weight (t)

59.0

Dry weight (t)

Engine Designation

RD-268 Main Engine

RD-262 (15D169)

Engine Designation

RD-263 Vernier Engine

N/A

Design Bureau

Acad. V. P. Glushko

(OKB-456)

Yuzhnoye

(OKB- 586)

Configuration

One Main Engine, One Four Chamber Verniers Engine

One Chamber

Year of R & D main engines

1969-1973

1969-1972

Year of R & D Vernier engine

1970-1973

N/A

Propellants

Liquid

Liquid

Fuel

UDMH

UDMH

Oxidizer

Nitrogen Tetroxide

Nitrogen Tetroxide

Burning time (sec.)

130

195

Main Engine Thrust Sea Level/Vacuum (Tonnes)

117/126

14.5 44 Vacuum

Verniers Thrust Sea Level/Vacuum (Tonnes)

28.230 /?

N/A

Main Engine Specific Impulse Sea Level/Vacuum (sec.)

?/319

331 Vacuum

Vernier engine Specific Impulse Sea Level/Vacuum (sec.)

259/301

N/A
| | |
| --- | --- |
| Basing Mode | Silo |
| Hardness | |
| Launching Technique | Mortar Launch |
| Deployed boosters | |
| Test Boosters | |
| Warheads Deployed | |
| Training Launchers | |
| Space Booster Variant | No |
Deployment Sites
| | |
| --- | --- |
| START | Locale US-Designation |
| Kostroma | Kostroma |
| Vypolzovo | Yedrovo |




SS-17/RS-16 in Launch Canister




SS-17/RS-16
Missile



SS-17/RS-16
Stage 1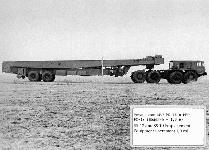 SS-17/RS-16 and SS-19/RS-18 Emplacement Equipment
Sources and Resources
Russian Strategic Nuclear Weapons, Pavel Podvig, ed., IzdAT, Moscow, 1998, 492 pp. (in Russian). Authors: Oleg Bukharin, Timur Kadyshev, Eugene Miasnikov, Pavel Podvig, Igor Sutiagin, Maxim Tarasenko, Boris Zhelesov
SS-17 Spanker @ US Naval Institute Military Database
"A History of Strategic Arms Competition 1945-1972" (U), Volume 3, A Handbook Of Selected Soviet Weapon and Space Systems, United States Air Force, June 1976. pgs 234 and 238
---
---
http://www.fas.org/nuke/guide/russia/icbm/ur-100mr.htm
Implemented by John Pike, Charles Vick, Mirko Jacubowski, and Patrick Garrett
Maintained by Webmaster
Updated Saturday, July 29, 2000 10:17:36 AM