---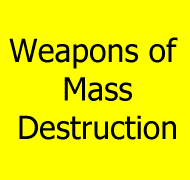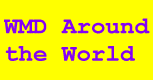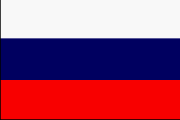 ---
RT-20P / SS-15 SCROOGE
The RT-20P missile was the first Soviet mobile ICBM, although Western sources generally viewed the SS-X-15 as a theater-range ballistic missile. Western intelligence correctly determined that the missile had a storable liquid-propellant second stage, but uncertainty remained as to whether the first stage used either a liquid or solid propellants. Western sources were also puzzled as to whether the missile was a two- or three-stage system.
The RT-20P was a two-stage missile which was unique in using dis-similar solid and liquid propellants in the first and second stages -- the first stage used solid propellant while the second stage used liquid propellants. The engine of the first stage featured four rotating nozzles to conduct flight control. The second stage had a single chambered sustainer using asymmetrical dimethylhydrazine and nitrogen tetraoxide. The flight control of the missile was attained by injecting spent turbine gas into the diverging part of the four sustainer nozzle.
With a launch weight of 30.2 tons, according to Russian sources the missile could either carry a payload of 545 kg delivering a single warhead with a yield of 550 Kt up to 11,000 km, or a payload of 1410 kg and a 1.5 Mt warhead up to 8,000 km. Western sources believed that the missile was capable of delivering a 1000-lb reentry vehicle to a range of 5,300 nm with a CEP of 1.0 to 1.5 nm.
During the development of the RT-20P three different basing modes were considered: road-mobile, railway and silo, but only the road-mobile basing mode was actually developed realized. The missile was placed in a transport-launch canister and fired from a automotive launcher created on the basis of a heavy T-YUM tank. The launch from the container was conducted using the mortar launch technique.
A new command structure substantially increased the time the missile could be maintained in an operational mode. The missile had an inertial guidance system, and the application of new high-precision gyroscopic devices allowed improved accuracy. Additionally, an improved capability for remote input of mission data implemented.
The missile was designed by KB Yuzhnoye (OKB-586) which finished the design in December 1964. On 24 August 1965 its development was officially approved. Although the missile was first displayed in the Moscow parade of November 1965, the flight test program did not begin until October 1967. Apparently the first test associated by Western intelligence with this program was detected on 12 February 1968. This test was a failure. A total of nine test launches were conducted from the Plesetsk test site. After a total of eight detected flight tests, the program apparently was abandoned following a successful flight on 07 August 1967. The development of the RT-20P missile was officially halted in October 1969, and the SS-X-15 was not deployed operationally.
Specifications

DIA

SS-X-15 (SS-XZ-15)

NATO

Scrooge

Bilateral

Service

RT-20P
RT-20PII - silo version

OKB/Industry

8K99 (15II696)

Years of R&D

1965-1969

Design Bureau

OKB-586 (Acad. M. K. Yangel)

Approved

8/24/1965

Engineering and Testing

1963-1967/69

First Flight Test

10/1967

IOC

1969

Deployment Date

Not deployed 10/__/1969

Type of Warhead

Single

Warheads

1

Yield (Mt)

0.5 or 1.5

Payload (t)

0.545 or 1.410

Total length (m)

17.48-17.8

Total length w/o warhead (m)

16.2

Missile Diameter (m)

1.8

Launch Weight (t)

30-30.2

Fuel Weight (t)

25.4

Range (km)

11000 or 7000-8000

CEP (m) (Russian Sources)

2000-4000

CEP (m) (Western Sources)

600-1800
| | | |
| --- | --- | --- |
| Number of Stages | | 2 |
| Canister length (m) | | 18.90 |
| Canister length w/o front meters (m) | | NA |
| Canister diameter (m) | | 2 |
| Booster guidance system | | |
1st stage

2nd stage

Length (m)

6.12

8.4

Body diameter (m)

1.8

1.8

Fueled weight (t)

16.7

8.9

Dry weight (t)

Liquid Engine Designation

N/A

RD-857 (15D12) (8K94)

Solid Motor Designation

RDTT 15D15

N/A

Design Bureau

Acad. M. K. Yangel

Years of R&D

1963-1967 terminated

Propellants

Solid

Liquid Storable

Fuel

N/A

UDMH

Oxidizer

N/A

AT=AK-27P, N204, Nitrogen Tetrioxide

Burning time (sec.)

210 + 5

Thrust Sea Level /

Vacuum (Tonnes)

60

114-115

Specific Impulse Sea Level/Vacuum (sec.)

?

329.5 vacuum
| | | |
| --- | --- | --- |
| Basing Mode | | Ground mobile & silo concept (SLBM?) |
| Hardness | | |
| Launching Technique | | Cold |
| Deployed boosters | | 0 |
| Test Boosters | | |
| Warheads Deployed | | 0 |
| Deployment Sites | | |
| Training Launchers | | |
| Space Booster Variant | | NA |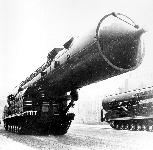 Sources and Resources
Russian Strategic Nuclear Weapons, Pavel Podvig, ed., IzdAT, Moscow, 1998, 492 pp. (in Russian). Authors: Oleg Bukharin, Timur Kadyshev, Eugene Miasnikov, Pavel Podvig, Igor Sutiagin, Maxim Tarasenko, Boris Zhelesov
"A History of Strategic Arms Competition 1945-1972" (U), Volume 3, A Handbook Of Selected Soviet Weapon and Space Systems, United States Air Force, June 1976. pg 216
---
---
http://www.fas.org/nuke/guide/russia/icbm/rt-20p.htm
Implemented by John Pike, Charles Vick, Mirko Jacubowski, and Patrick Garrett
Maintained by Webmaster
Updated Saturday, July 29, 2000 10:17:36 AM