---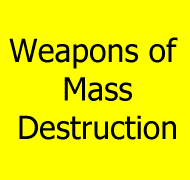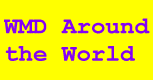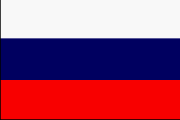 ---
R-26 / "SS-8 SASIN"
The R-26 (8K66) missile was one of the first strategic missiles of the second generation with integrated fuel tanks. The development of this R-26 missile was approved on 23 May 1960 and KB Yuzhnoye (OKB-586) was the leading developer. The flight-design tests were supposed to begin in December 1961, but development of the R-26 was halted by governmental order on 09 July 1962. The reason for the suspension of the development were partly technical and lay partly in design bureau rivalries concerning the development of a light liquid propellant missile. NPO Mashinotroyeniya (OKB-52) successfully proposed the development of the UR-100 missile known as SS-11 SEGO.
After it had been cancelled, examples of the R-26 were paraded in Red Square, and identified in the West as the SS-8 SASIN. In fact, the entirely unrelated R-9A missile was the deployed SS-8 SASIN. It is not apparent at what point Western intelligence understood that the missile shown on parades in Red Square in Moscow and the missiles actually deployed elsewhere in Russia were in fact different and entirely unrelated missiles.
Specifications

DIA

Mistaken for SS-8/R-9,R-9A

NATO

Sasin mistaken for SS-8/R-9, R-9A

Bilateral

N/A

Service

Not deployed

OKB/Industry

R-26, 8K66

Design Bureau

OKB-586 (Acad. M. K. Yangel)

Approved

5/23/1960

Years of R&D

Engineering and Testing

1960-1961

First Flight Test

Project canceled 07/09/1962

IOC

Not operational

Deployment Date

Not deployed

Type of Warhead

Single

Warheads

1

Yield (Mt)

5

Payload (t)

3-3.500

Total length (m)

24.38

Total length w/o warhead (m)

22

Missile Diameter (m)

2.75

Launch Weight (t)

85-87

Fuel Weight (t)

Range (km)

10,500-11,000-12,000

CEP (m) (Russian Sources)

1,500-2,000

CEP (m) Western Sources)

?
Number of Stages

2

Canister length (m)

N/A

Canister length w/o

front meters (m)

N/A

Canister diameter (m)

N/A

Booster guidance system

Inertial
| | | |
| --- | --- | --- |
| | 1st stage | 2nd stage |
| Length (m) | 11.4 | 10.05 |
| Body diameter (m) | 2.75 | 2.4 |
| Fueled weight (t) | | |
| Dry weight (t) | | |
| Engine Designation | RD-216 (11D614) | Z-RD-? |
| configuration | two engine cluster | 1 engine |
| Design Bureau | Acad. V. P. Glushko OKB-456 | Yuzhnoy? |
| Years of R & D | 1958-1960 | |
| Propellants | Liquid Storable | Liquid Storable |
| Fuel | UDMH | UDMH |
| | | |
| --- | --- | --- |
| Oxidizer | AT=AK-27P,= Nitrogen tetroxide, N204 in N02 | AT=AK-27P,= Nitrogen tetroxide, N204 in N02 |
| Burning time (sec.) | 120 | 160 |
| Thrust Sea Level/Vacuum (Tonnes) | 151.499/177.9115 | 43.65 vacuum |
| Specific Impulse Sea Level/Vacuum (sec.) | 248/291.3 | |
| | |
| --- | --- |
| Basing Mode | Soft site and Silo |
| Hardness | |
| Launching Technique | Hot launch |
| Deployed boosters | 0 |
| Test Boosters | |
| Warheads Deployed | 0 |
| Deployment Sites | |
| Training Launchers | |
| Space Booster Variant | N/A |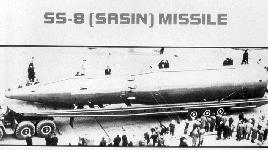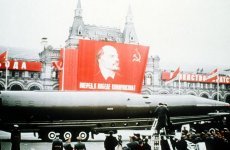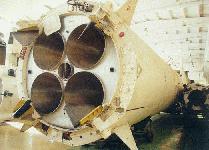 Sources and Resources
Russian Strategic Nuclear Weapons, Pavel Podvig, ed., IzdAT, Moscow, 1998, 492 pp. (in Russian). Authors: Oleg Bukharin, Timur Kadyshev, Eugene Miasnikov, Pavel Podvig, Igor Sutiagin, Maxim Tarasenko, Boris Zhelesov
R-26 @ Encyclopedia Astronautica by Mark Wade
---
---
http://www.fas.org/nuke/guide/russia/icbm/r-26.htm
Implemented by John Pike, Charles Vick, Mirko Jacubowski, and Patrick Garrett

Maintained by Webmaster
Updated Saturday, July 29, 2000 10:17:36 AM