---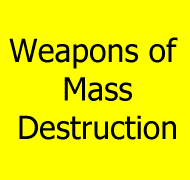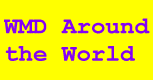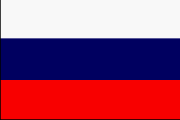 ---
GR-1 / SS-X-10 SCRAG
The 1961 Global Rocket 1 (GR-1) requirement chartered a competition for the development of a Fractional Orbital Bombardment System. Yangel offered the R-36. Korolev proposed the 8K713, which was cancelled in 1964 prior to flight testing due to engine delays. Chelomei proposed the UR-200, which was cancelled following the October 1964 ouster of downfall of Khrushchev, who had been Chelomey's political patron.

The GR-1 (8K713) Fractional Orbital Bombardment System [FOBS] intended to overcome the ABM-system that the USA was about to deploy in order to protect selective ICBM deployment sites from a Soviet nuclear strike. The GR-1 orbital missile was supposed to be capable of placing a warhead in a low earth orbit of 150 km, braking during its trajectory and targeting the warhead on the earth surface. Its target accuracy was 5 km along range and 3 km on azimuth deviation at unlimited range.

The three-stage liquid cryogenic propellant missile had a launch weight of 117 tons and carried a single warhead with a yield of 2.2 MT. Since the R-9A was reaching the end of their service, it was planned that the GR-1 missile would use the same launching sites as the R-9A missile.

The design of a missile that could serve both as a ballistic and an orbital missile began at Korolev's OKB-1 in 1961. The development of the GR-1 missile was officially authorized by the Ministerial Council on 24 September 1962. Further development of the GR-1 missile was halted in 1964 in preference of the orbital R-36 missile (8K69).

Although the GR-1 missile had not been flight tested, it was paraded in Red Square and did receive the US-designation SS-X-10 SCRAG. It was displayed in a 1965 parade, where it was described as a sister to the manned spacecraft launch vehicles. This missile was correctly identified as being a FOBS configuration, although open sources at the time evidently assumed that the FOBS parading in Red Square and the FOBS undergoing flight tests were the same system. In fact, the initial FOBS flight tests were conducted by the competing UR-200 missile, and subsequent orgital tests by a variant of the R-36. It is unclear when US intelligence understood that the parade missile and the test missile were two different systems.
Specifications

DIA

NATO

Scrag

Bilateral

Service

GR-1

OKB/Industry

8K713

Design Bureau

OKB-1 (Acad. S. P. Korolev)

Approved

9/24/1962

Years of R&D

Engineering and Testing

First Flight Test

10/20/64 One to eight flights suggested. All missed through 1967 by U.S. Intelligence.

IOC

Canceled 11/19/68

Deployment Date

Not deployed

Type of Warhead

Single/Orbital

Warheads

1

Yield

2.2

Payload

2.5

Total length

35.305

Total length w/o warhead

33.9

Missile Diameter (m)

2.85

Launch Weight (t)

116

Fuel Weight (t)

1st 116 -38.94, = 77.06

2nd 30.76 -10.24,= 20.52

3rd 7.44 -3.84 = 3.6

Total 101.18

Dry weight total (t)

14.82

- 2.5 payload mass = 12.32

Range (km)

12,000/40,000

CEP (m) (Russian Sources)

5,000/3,000

CEP (m) (Western Sources)
Number of Stages

3

Canister length (m)

N/A

Canister length w/o

front meters (m)

N/A

Canister diameter (m)

N/A

Booster guidance system

Inertial autonomous
1st stage

2nd stage

3rd stage

Length (m)

18.0

7.7

6.4

Body diameter (m)

2.85

2.7

2.35

Fueled weight (t)

77.06

20.52

3.6

Dry weight (t)

8.18

2.8

1.34

Engine Designation

NK-9 (8D717)

NK-9V /

(NK-19)

Derivation of the

S1.5400, 8D726

Design Bureau

Acad. N. D. Kuznetsov, OKB-276

Acad. N. D. Kuznetsov, OKB-276

Acad. A.M.

Isayev,

OKB-2
Years of R &D

1959-1965

1959-1965

1962-1965

Propellants

Liquid

Liquid

Liquid

Liquid Fuel

RG-1, Kerosene

RG-1, Kerosene

RG-1,

Kerosene

Oxidizer

Oxygen

Oxygen

Oxygen

Burning time (sec.)

Thrust Sea Level/Vacuum (tonnes)

4 x 36.5=147/ 4 x 38=152

44.6

-45-46.1

6.87-8.5

Specific Impulse Level/Vacuum (sec.)

285 - 327

330 - 341

344
| | |
| --- | --- |
| Basing Mode | Silo |
| Hardness | |
| Launching Technique | Hot Launch |
| Deployed boosters | 0 |
| Test Boosters | 1-8? |
| Warheads Deployed | 0 |
| Deployment Sites | 0 |
| Training Launchers | 0 |
| Space Booster Variant | Yes GR-1 |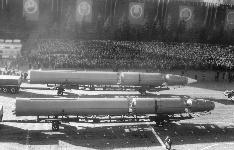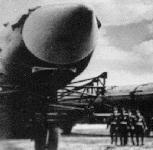 Sources and Resources
Russian Strategic Nuclear Weapons, Pavel Podvig, ed., IzdAT, Moscow, 1998, 492 pp. (in Russian). Authors: Oleg Bukharin, Timur Kadyshev, Eugene Miasnikov, Pavel Podvig, Igor Sutiagin, Maxim Tarasenko, Boris Zhelesov
SS-X-10 Scrag @ US Naval Institute Military Database
---
---
http://www.fas.org/nuke/guide/russia/icbm/gr-1.htm
Implemented by John Pike, Charles Vick, Mirko Jacubowski, and Patrick Garrett
Maintained by Webmaster
Updated Saturday, July 29, 2000 10:17:36 AM