---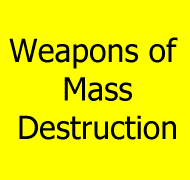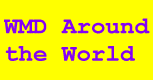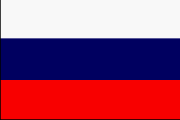 ---
Burya La-350
Buran RSS-40
A design for an experimental cruise missile (EKR) with a cruising speed of Mach 3 and a range of 1,300km was developed at the OKB of S. Korolev in 1951-53. It was to consist of a booster with [liquid-fueled rocket engines (derived from the R-11 rocket with storable fuel) and a cruising stage with a supersonic ramjet engine (SPVRD) developed by the OKB of M. Bondaryuk. The technical challenges of intercontinental cruise missiles (MKRs) were not as great as those for ballistic missiles of such long range. A celestial navigation system could provide adequate accuracy for hitting targets.
On 20 May 1954 a ministerial decree authorized the development of two parallel projects. The Burya was assigned to the OKB of S. Lavochkin [which had experience in supersonic fighters], and the Buran was the project of the OKB of V. Myasishchev [which was established to develop long-range bombers]. Myasishchev's Buran was designed for a larger warhead than the Burya, and had a large takeoff mass and thrust. The work of the Lavochkin on the Burya OKB moved quickly, and by 1956, when the Myasishchev OKB was finishing the design engineering of the Buran, the first models of Lavochkin's Burya had already been created.
The flights of the Burya began in July 1957, at the same time as the flight testing of the R-7 ICBM developed by the Korolev OKB. The Soviet leadership decided soon afterward to curtail the work on the Buran. The final flight of the Burya was conducted on 16 December 1960, following which further work was discontinued.
Although the source of the information is uncertain, American publications beginning around 1960 made reference to a "large winged antipodal T-4A bomber under development in the USSR," and even included drawings. However, by the mid-1960s all references in the open literature to such projects vanished, suggesting that such projects were merely Cold War rumors. The fact of the existence of these projects was not confirmed in the open literature until the end of the Cold War, and the provenance of the early reports remains obscure.
Specifications

Characteristics
Navaho
Burya
Buran
Launch mass, tonnes
66.2
96
125
Mass of warhead, tonnes
2.25
2.19
3.50
Total length of system, meters
25.1
19.9
24.0
Boosters
Quantity
1
2
4
Length, meters
23.1
18.9
19.1
Diameter of body, meters
1.83
1.45
1.20
Thrust at launch, tonnes of force
128.45
2 x 68.61
4 x 55
Fuel Components:
oxidizer
liquid oxygen
nitric acid
liquid oxygen
combustible
ethyl alcohol
amines
kerosene
Cruising Stage:
Length, meters
20.7
18.0
23.3
Diameter of body, meters
1.83
2.20
2.40
Wingspan, meters
8.72
7.75
11.6
Wing area, meters2
38.9
60
98
Number of SPVRDs
2
1
1
Diameter of SPVRDs, meters
1.22
1.70
2.00
Cruising thrust, tonnes of force
2 x 3.94
7.65
10.6
Maximum range of flight, km
5,400
8,500
8,500
Cruising altitude of flight, km
22-24
18-20
18-20
Cruising speed of flight, Mach
3.25
3.10
3.10
Start of development
1950
1954
1954
Date of start of flight testing
6 Nov 56
1 Jul 57

-

Total number of launches
11
17

-

of which, failed
10
3
Date of end of flight testing
18 Oct 58
16 Dec 60

-

Shutdown of project
July 1957
December 1960

-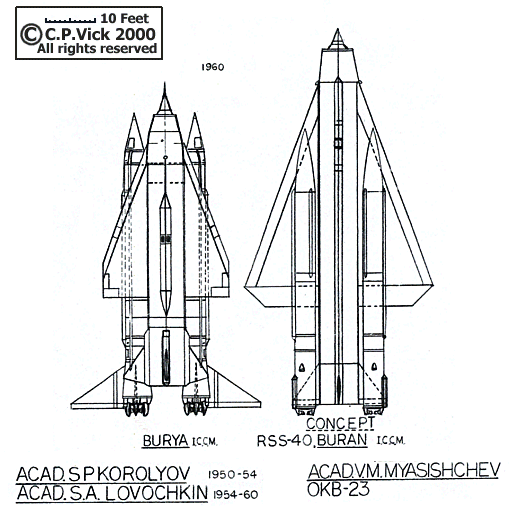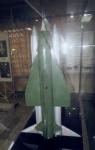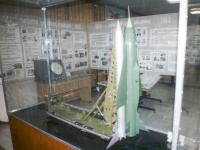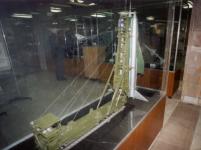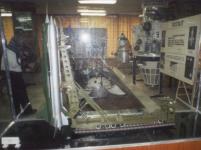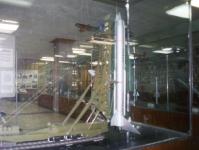 Sources and Resources
---
---
http://www.fas.org/nuke/guide/russia/icbm/burya.htm
Implemented by John Pike, Charles Vick, Mirko Jacubowski, and Patrick Garrett

Maintained by Webmaster
Updated Saturday, July 29, 2000 10:17:36 AM