---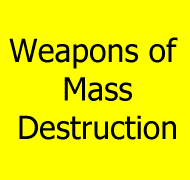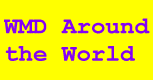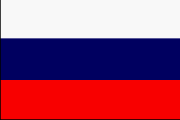 ---
MiG-29 FULCRUM (MIKOYAN-GUREVICH)
The MiG-29 is marketed worldwide and equals or surpasses the F-15C in several areas. The MiG-29's wings are swept-back and tapered with square tips. LERXs are wide and curved down to the front. LERX begins on the nose below the mid-mount point, and the wings' trailing edges end at a high-mounted point. Twin jet engines are mounted low and to the sides of the fuselage. Diagonal-shaped air intakes give a box-like appearance. There is a large exhausts. The fuselage is made of a long, thin, slender body with long, pointed drooping nose. There is a high-mounted bubble canopy. The tail fins have sharply tapered leading edges, canted outward with angular, cutoff tips. Flats are high-mounted on the fuselage, movable, swept-back, and tapered with a negative slant.

The MiG-29 is a widely exported aircraft, flown by Iraq, Iran, North Korea and Cuba. The MiG-29 has a few advantages over its more electronically advanced American counterparts. At about 40 miles apart, the American planes have the advantage because of avionics. At 10 miles the advantage is turning to the MiG. At five miles out, because of the MiG weapons sight and better maneuverability, the advantage is to the MiG. The weapons sight is a helmet-mounted system that allows the missile to follow the line of sight of the pilot's helmet. Where the pilot looks is where it goes.

The US Department of Defense of the United States of America and the Ministry of Defense of the Republic of Moldova reached an agreement to implement the Cooperative Threat Reduction accord signed on June 23, 1997, in Moldova. The Pentagon pounced on the planes after learning Iran had inspected the jets and expressed an interest in adding them to their inventory. Although Iran already flies the less-capable Fulcrum A, it doesn't own any of the more advanced C-models. Of the 21 Fulcrums the United States bought, 14 are the frontline Fulcrum C's, which contain an active radar jammer in its spine, six older A's and one B-model two-seat trainer. This agreement authorized the United States Government to purchase nuclear-capable MiG-29 fighter planes from the Government of Moldova. This is a joint effort by both Governments to ensure that these dual-use military weapons do not fall into the hands of rogue states. From Oct. 20 to Nov. 2, 1997, loadmasters and aerial port experts squeezed two MiGs apiece, sans wings and tails, into the cargo holds of C-17 Globemaster III transports from Charleston Air Force Base, S.C. The Charleston airlifters delivered the MiGs to the National Air Intelligence Center at Wright-Patterson AFB near Dayton, Ohio. If the NAIC can discover how the Fulcrum works, Air Force pilots might gain an edge if they face the Fulcrum in future combat.

The MiG-29K was initiated in 1984 as a Russian Air Force development program for a multi-role fighter, and in 1989 - 1991 the MiG-29K underwent tests aboard the Admiral Kuznetsov aircraft-carrying cruiser. The MiG-29K differed from the MiG-29 production model, featuring a new multi-function radar, dubbed Zhuk; a cabin with monochrome display and use of the HOTAS (hands-on-throttle-and-stick) principle; the RVV-AE air-to-air active homing missiles; antiship and antiradar missiles; as well as air-to-ground precision-guided weapons. The MiG-29K program was revived in response to the decision of the Indian Navy to acquire the Admiral Gorshkov aircraft carrier. This called for the provision of the ship with a multi-role ship-based arrested- landing fighter of the MiG-29K size. The ship's combat group will include 12 MiG-29K planes. The aircraft has a remote control system, large-area (42 m2 vs 38 m2) folding wing, adjustable center-line air intakes with retractable screens protecting the engines during operation from ground airfields, reinforced landing gear, hook, corrosion- protected reinforced fuselage made specifically for deck-based aircraft.
Specifications

Country of Origin
CIS (formerly USSR)
Similar Aircraft
F/A-18 Hornet
F-16 Fighting Falcon
F-15 Eagle
Su-27 Flanker
MANUFACTURER
Moscow Air Production Organization
TYPE
all-weather
single-seat counter-air fighter
attack capability
Crew
One
Power Plant
Two Klimov/Sarkisov RD-33 turbofans
Thrust
22,200 pounds
Wingspan
36 feet and 5 inches
Height
15 feet and 6.25 inches
Length
56 feet and 10 inches
Weight
(empty): 24,030 pounds
Maximum Speed
Mach 2.3, 1,520 mph
Ceiling
18400 meters
Cruise range
905 nm
In-Flight Refueling
No
Internal Fuel
4000kg
Payload
4000kg
Sensors
Slot Back radar, IRST,RWR, Balistic bombsight
Drop Tanks
Drop tank with 800kg of fuel for 90 nm range
Ferry tank with 1500kg of fuel for 255nm range
Armament
One 30mm GSh-30L cannon with 150 rounds
Six AAMs including a mix of SARH and
AA- 8 Aphid (R60)
AA-10 Alamo (R27T)
AA-11 Archer (R73)
FAB 500-M62, FAB-1000, TN-100, ECM Pods, S-24
AS-12, AS-14
User Countries
Russia
Belarus
Bulgaria
CIS
Croatia
Cuba
Czech Republic
Germany
Hungary
India
Iran
Iraq
Kazakhstan
Malaysia
Moldova
North Korea
Poland
Romania
Slovakia
Syria
Turkemenistan
Ukraine
Uzbekistan
Yemen
Yugoslavia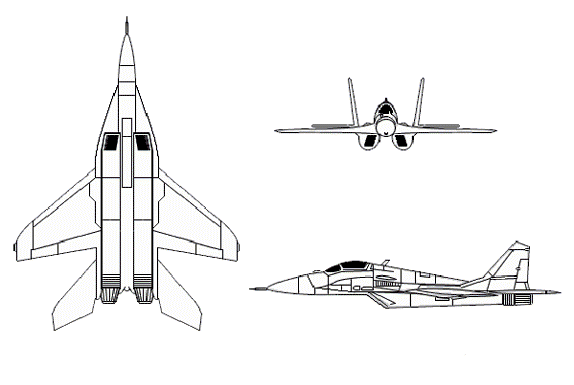 Sources and Resources
A Real MiG Deal: Looking 'under the hood' of a Russian FighterAirman May 1998 - So when the Republic of Moldova put 21 MiG-29 dual-role fighters - capable of carrying nuclear weapons - on the auction block last October, the Pentagon snatched them up before bargain hunters from unfriendly countries could get their paws on them.
---
---
http://www.fas.org/nuke/guide/russia/airdef/mig-29.htm

Maintained by Webmaster
Updated Tuesday, August 29, 2000 7:33:13 PM