---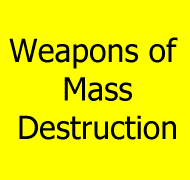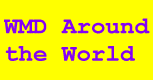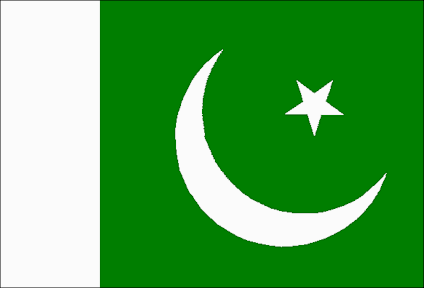 ---
Sargodha Air Base

Central Ammunition Depot, Sargodha

Sargodha Air Base, located west of Lahore, hosts the Headquarters of the Central Air Command, one of three combatant air commands on the Pakistani Air Force. Aircraft currently based at this facility include two squadrons of General Dynamics F-16A fighters. The base is also the site of the Pakistan Air Force Combat Commander School. This fighter tactics and weapons school is the Pakistani equivalent of the American "Topgun" school at US Naval Air Station Miramar in California.
During the 1965 war with India, Sargodha was the hub of the Pakistani Air Force effort during the war. being over 50% of the PAF combat strength. Over half the Pakistani combat strength was located at this base, with nearly 80 aircraft and six fighter squadrons located there. The airfield was attacked by the Indian Air Force on 07 September 1965, though unknown to India the aircraft normally based at Sarghodha had been disperesed to other airfields. The attack against an airfield empty of aircraft achieved little, and Pakistan claimed to have downed eleven Indian aircraft.
Hostilities errupted again on 03 December 1971, and Pakistan opened the war with a series of pre-emptive strikes against 14 airfields and 2 radar installations. India mounted a strong counter-offensive against Pakistani airfields, launching some 500 sorties over the next twenty-four hours. The Indian Air Force launched strikes against Sargodha, including an attack on 04 December 1971 in which a Canberra bomber was shot down by a Pakistani Mirage fighter. A second Indian Canberra was shot down by anti-aircraft artillery at Sargodha on the night of 5/6 December, but bomb craters on the main runway forced operations to alternative runways.
The composition and disposition of Pakistan's nuclear arsenal during the late 1980s and early 1990s remains obscure. To the extent that Pakistan possessed a handful of deliverable nuclear weapons during this period, these weapons would have certainly been delivered by aircraft. The F-16s based at Sargodha are logical candidates for performing this missions.
Central Ammunition Depot, Sargodha
In early 1991 it was reported that US intelligence had detected in Pakistan a number of launch vehicles for the M-11 missile, with a range of 300 km with a 500 kg payload. And in November 1992 China reportedly delivered about two dozen M- 11's to Pakistan through the port of Karachi. In May 1993 it was reported that China had delivered to Pakistan unassembled M-11 missiles.(1) Subsequently, it was reported that more than 30 M-11s appeared to be in storage at Sargodha Air Base.(2) Other reports suggested that as many as 84 such missiles are deployed at the Sargodha Air Base. (3) it is believed that Pakistan may have from 12 to 20 M-11 missile launchers, and is developing nuclear warheads for the M-11.(4)
US sanctions were imposed in June of 1991 and again in August of 1993. The sanctions denied licenses for the export to China of US satellites, related technology and equipment, and high-speed computers. The M-11- related sanctions were waived in March of 1992 and October of 1994, respectively, after China promised to adhere to the Missile Technology Control Regime (MTCR).
In mid-1995 the Clinton Administration was confronted with responding to new evidence that China may have supplied additional M-11 components after the October 1994 commitment by China not to export such missiles. The Administration reportedly decided not to take cognizance of the transfer while the missiles remained in their shipping crates, a status that was in question as of late June 1996. Acknowledging a transfer would have required the imposition of MTCR "Category I" sanctions including the denial for at least two years of certain kinds of technology export licenses and a denial of US government contracts with sanctioned entities.
Indian intelligence agencies are reported to believe that the missiles are stored in a sub-depot near the Central Ammunition Depot at Sargodha on Kirana Hills [at 31°57'N 72°43'E] near Lahore. The Pakistani military has constructed storage sheds for the missiles and mobile launchers, as well as related maintenance facilities and housing for launch crews. Reportedly soldiers have also been sighted practicing simulated launches with advice from visiting Chinese experts.
The Indian assessment is that in a time of crisis the M-11 missiles would be deployed at Gujranwala, Okara, Multan, Jhang and Dera Nawab Shah, where defence communication terminals have been set up. (5) Over half of the Pakistani road network is unpaved and over two-thirds of paved arterial roads do not have enough carriageway width for two lanes. However, Over 80 percent of Pakistan's freight and passenger traffic travels by road. The major north- south link is Lahore and Rawalpindi to Peshawar and carries over half of Pakistan's goods and passenger traffic. A 6-lane Motorway opened for use in late 1997 on Lahore-Faisalabd-Sargodha-Rawalpindi/Islamabd route, with the second part between Rawalpindi and Peshawar being constructed.
Sources and Resources
1. Douglas Jehl, "China Breaking Missile Pledge," U.S. Aides Say," The New York Times International, 6 May 93.
2. "Proliferation Missile Story Old Hat," Intelligence Newsletter, No. 268, 13 July 95.
3. "Yet Another Trial by Fire" by Ranjit Kumar NAVBHARAT TIMES 28 Aug 96 p 6 [Article Views Necessity for Agni Missile : FBIS-NES-96-170 : 28 Aug 1996]
4. R. Jeffrey Smith, "China Linked to Pakistani Missile Plant," The Washington Post, 25 Aug 96, p. 1.
5. Defence: Spark of hope R. PRASANNAN in New Delhi The Week Sept 28, 1997
Pakistan developing missiles to carry N-warheads NEW DELHI, July 20 (PTI)
---
---
http://www.fas.org/nuke/guide/pakistan/facility/sargodha.htm

Maintained by Michael Levi
Updated Wednesday, March 15, 2000 9:00:00 AM