---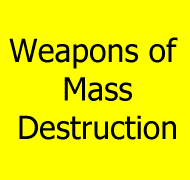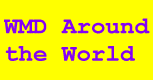 ---
Air Force
In 1987 the Iraqi air force consisted of 40,000 men, of whom about 10,000 were attached to its subordinate Air Defense Command. The air force was headquartered in Baghdad, and major bases were located at Basra, H-3 (site of a pump station on the oil pipeline in western Iraq), Kirkuk, Mosul, Rashid, and Ash Shuaybah. Iraq's more than 500 combat aircraft were formed into two bomber squadrons, eleven fighter-ground attack squadrons, five interceptor squadrons, and one counterinsurgency squadron of 10 to 30 aircraft each. Support aircraft included two transport squadrons. As many as ten helicopter squadrons were also operational, although these formed the Army Air Corps. The Air Defense Command piloted the MiG-25, MiG-21, and various Mirage interceptors and manned Iraq's considerable inventory of surfaceto -air missiles (SAMs). The equipment of the air force and the army's air corps, like that of the other services, was primarily of Soviet manufacture. After 1980, however, in an effort to diversify its sources of advanced armaments, Iraq turned to France for Mirage fighters and for attack helicopters. Between 1982 and 1987, Iraq received or ordered a variety of equipment from France, including more than 100 Mirage F-1s, about 100 Gazelle, Super-Frelon, and Alouette helicopters, and a variety of air-to-surface and air-to-air missiles, including Exocets. Other attack helicopters purchased included the Soviet Hind equipped with AT-2 Swatter, and BO-105s equipped with AS-11 antitank guided weapons. In addition, Iraq bought seventy F-7 (Chinese version of the MiG-21) fighters, assembled in Egypt. Thus Iraq's overall airpower was considerable.

Between 1977 and 1987, Paris contracted to sell a total of 133 Mirage F-1 fighters to Iraq. The first transfer occurred in 1978, when France supplied eighteen Mirage F-1 interceptors and thirty helicopters, and even agreed to an Iraqi share in the production of the Mirage 2000 in a US$2 billion arms deal. In 1983 another twenty-nine Mirage F-1s were exported to Baghdad. And in an unprecedented move, France "loaned" Iraq five SuperEtendard attack aircraft, equipped with Exocet AM39 air-to- surface missiles, from its own naval inventory. The SuperEtendards were used extensively in the 1984 tanker war before being replaced by several F-1s. The final batch of twenty-nine F1s was ordered in September 1985 at a cost of more than US$500 million, a part of which was paid in crude oil. Iraq also bought more than 400 Exocet AM39 air-to-surface missiles and at least 200 AS30 laserguided missiles between 1983 and 1986.

While maintaining official neutrality in the Iran-Iraq War, the Soviet Union had provided extensive military assistance to Iraq, and at the same time, continued its efforts to gain leverage on Iran. In early 1987, Moscow delivered a squadron of twenty-four MiG-29 Fulcrums to Baghdad. Considered the most advanced fighter in the Soviet arsenal, the MiG-29 previously had been provided only to Syria and India. The decision to export the MiG-29 to Iraq, also assured Iraq a more advantageous payment schedule than any offered by the West and it reflected Soviet support for one of its traditional allies in the Middle East. In May 1987 the Soviets provided Iraq with better financial terms in a successful effort to prevent Iraq from buying sixty French Mirage 2000 fighters for an estimated US$3 billion. Caught in a financial crisis, Baghdad welcomed the low-interest loans Moscow extended for this equipment. During Operation Desert Storm the Iraqi Air Force did not seek to challenge Coalition air forces, and nearly half the Iraqi Air Force fled to Iran to escape destruction. Consequently, the early attainment of air supremacy enabled allied forces to isolate the battlefield by interdicting enemy supply lines and degrading command and control links. Air supremacy also allowed coalition forces to conduct cross-border reconnaissance and aggressive deception and harassment operations with virtual impunity. The Coalition air campaign drastically wore down the ability and the will of the Iraqi Army to fight. Iraqi ground forces were so devastated and demoralized by the time the ground war started that they lacked the conviction to fight for their own soil, much less Kuwait.

Following Desert Storm, the Iraqi Air Force was estimated to include:
15 MiG-29 ground-attack aircraft
30 Mirage F1 ground-attack aircraft
50 MiG-23 multi-role fighters
20 Su-25 ground-attack aircraft
30 Su-20/-22 ground-attack aircraft
7 Tu-16 and B-6D bombers
10 Tu-22 supersonic bombers
Iran still retains the 15 Il-76, 40 Su-20/22, 24 Mirage F1, seven MiG-23, seven MiG-25 and four MiG-29 combat aircraft that fled Iraq to escape the Coalition air campaign in 1991.
Sources and Resources
---
---
http://www.fas.org/nuke/guide/iraq/agency/af.htm

Maintained by Webmaster
Updated Tuesday, November 03, 1998 6:48:07 AM