---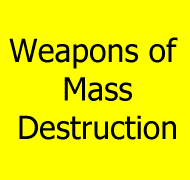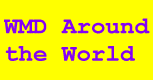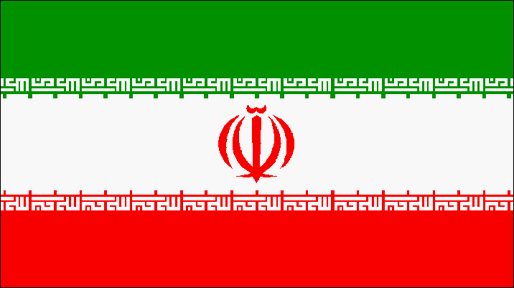 ---
Darkhovin
N30°45' E48°24'
Darkhovin, also variously referred to as Ahvaz, Darkhouin, Esteghlal, and Karun, is located on the Karun River south of the city of Ahvaz. A facility at this location is reportedly under the control of the Islamic Revolution Guard Corps, and is said to be suspected of being an underground nuclear weapons facility of unspecified nature. The most detailed and apparently least reliable reports of Iran's weapons programs are from the People's Mujahideen, a violent anti-regime group, including the claim that China provided uranium enrichment equipment and technicians for the facility.
Iran signed a contract in 1974 with the French company Framatome to build two 950 MW pressurized water reactors (PWRs) at a site called Karun. Although site preparations had begun, construction was canceled by Iran following the Islamic revolution in 1979.
In 1993 Iran contracted with China to build two 300 MWe Qinshan PWRs, under a project called Esteghlal ("Independence"). The project was originally planned to achieve operational status by 2005. China reportedly conducted seismic surveys at the site, and received initial payments for the construction work. Subsequently the United States persuaded China to cancel the reactor agreement, which remains in abeyance due to Iran's inability to pay for continued work. However, China announced on 27 September 1995 that it intended to cancel construction of the reactors. There is no small confusion in the literature concerning the location of this project, which some sources assert [evidently incorrectly] was to be located at "Esteghlal" near Bushehr.
As of 11 April 2000 Russian 2-meter resolution KVR-1000 imagery coverage was not available via the SPIN-2 service on TerraServer, nor was archived Space Imaging IKONOS 1-meter image of this area available on the CARTERRA™ Archive.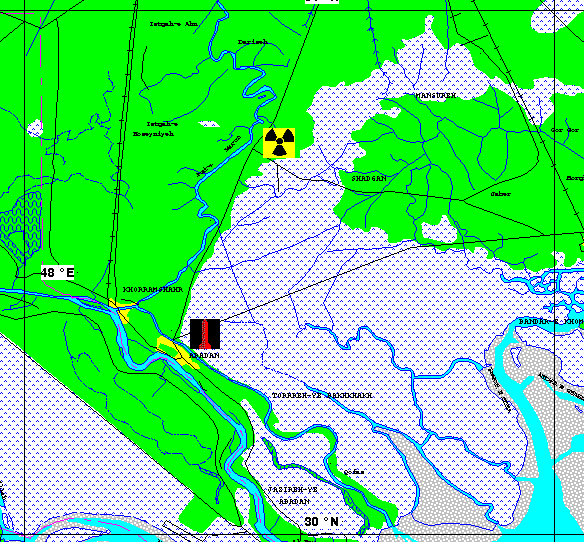 Sources and Resources
---
---
http://www.fas.org/nuke/guide/iran/facility/darkhovin.htm

Maintained by Webmaster
Updated Wednesday, April 12, 2000 12:36:54 PM