---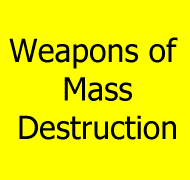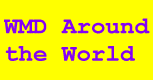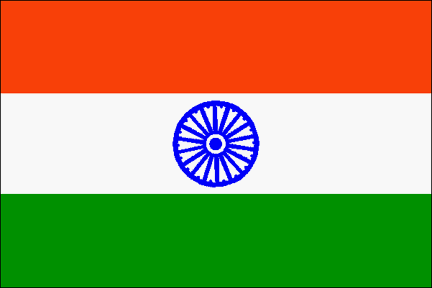 ---
17 Days in May
Chronology of Indian nuclear weapons tests
3 February: Bharatiya Janata Party releases its manifesto for the February-March Indian elections. In the manifesto, the party pledges to "exercise the nuclear option" and "declare India a nuclear weapon state" after coming to power.
4 March: BJP-led coalition wins the largest block of parliamentary seats with a total of 270 out of 545 seats.
18 March: BJP wins vote of confidence in parliament with 274 votes cast in its favour and 261 cast against it. The same day, the party adopts "National Agenda for Governance", in which it promises to establish a National Security Council to undertake India's first strategic defense review, re-evaluate India's nuclear policy, and exercise the option to induct nuclear weapons.
19 March: Prime minister Atal Behari Vajpaee declares India will induct nuclear weapons only if necessary.
21 March: Defence minister George Fernandes announces that the decision to induct nuclear weapons will depend upon a thorough strategic review to be undertaken by India's National Security Council.
26 March: Foreign minister Gohar Ayub Khan appeals to the world community that it should impose sanctions against India in order to contain its nuclear ambitions. His statement comes a week after The New York Times quotes Western intelligence sources that "India has stockpiled about 100 nuclear warheads, and can rapidly assemble them."
2 April: Prime minister Nawaz Sharif addresses letters to world leaders, including president Clinton, drawing their intention to India's pronouncements which "connote a giant leap towards fully operationalizing Indian nuclear capability." He also warns them that "Pakistan will be obliged to take cognizance of these alarming developments, and it cannot but exercise its sovereign right to adopt appropriate measures to safeguard its security."
5 April: India unveils a new supercomputer, Param 10,000, that is able to simulate nuclear test-explosions.
21 April: Indian army chief General Ved Malik openly demands a nuclear and missile deterrent for India.
23 April: Defence minister Fernandes revives the Defence Minister's Committee to directly involve the armed services chiefs of staff in the national security decision-making process. His scientific advisor Abdul Kalam makes a presentation before the committee, which discusses India's threat perceptions and possible future course of action.
24 April: N N Jha, convener of the Foreign affairs Committee of the BJP, declares that India's National Security Council may examine the option to induct nuclear weapons into the armed forces on the basis of laboratory testing.
25 April: Pakistan warns the international community that India is softening world opinion before openly deploying nuclear weapons.
4 May: Defence minister Fernandes declares that China is India's "potential threat number one". He says that if the defense review leads the government to believe that India should exercise its nuclear option, then India will do so.
5 May: India expands its Atomic Energy Commission (AEC). The new members are: Dr Raja Ramanna, former AEC chairman, Brajesh Mishra, principal secretary, and Professor S R Jashim, member of the Planning Commission.
11 May: India conducts three nuclear explosions at its Pokhran nuclear test-site. These include a fission-device, a low-yield device, and a thermonuclear device. Prime minister Vajpaee declares that the yields from the explosions are "in line with expected values." "The people of India now have a credible nuclear deterrent," it is officially stated.
12 May: BJP's new president Kushabhau Thakre asserts that India will not give in to "blackmail" by any country and take whatever steps necessary for its security.
13 May: India conducts tests of two sub-kiloton nuclear devices at Pokhran, which, the government states, complete its "planned series of nuclear explosions."
14 May: BJP president Thakre says, "There is no room for any concern because of the blasts, all that India wants is to have its territories vacated." Prime minister Vajpaee says India is ready to face sanctions. "If such steps are taken, then we Indians will face it. We are ready for any difficulty." In a public opinion poll, majority Indians favour the country's nuclear build-up. The BJP calls for nation-wide celebrations on May 16 to mark India's entry into the Nuclear Club. Congress-I president Sonia Gandhi tacitly supports the nuclear explosions by saying "the nuclear question is a national matter" and, on this, "every Indian is united." But, anti-nuclear activists in India say they are disappointed by the public euphoria over the nuclear tests and the lack of public awareness about the dangers of nuclear arms race. The UN Security Council also "strongly deplores" Indian nuclear tests.
15 May: India Today quotes prime minister Vajpaee as saying India has a "big bomb." This is widely interpreted to mean that India has formally declared itself to be a nuclear weapon state. Vajpaee also says that India will use nuclear weapons in case of any external "aggression."
16 May: BJP celebrates "National Day of Pride." Celebrations at 139 Mandals across Delhi are marked by the presence of party leaders, distribution of sweets among the jubilant crowd, and display of fireworks. Meanwhile, anti-nuclear campaigners hold protest rallies in the Capital, carrying placards: "We want 'roti' and 'pani' not 'bombs', the nation's priorities are misplaced." Prominent Indian scholars and writers—including Kuldip Nayyar, Rajni Kothari, Medha Patkar, Praful Bidwai, Achin Vinayak, Bittu Sehgal, Ravi Agarwal, Nityanand Jayaraman—condemn nuclear tests, saying the "need today was not to enter the club of five nations but to get out of the club of ten least socially developed countries. In a joint statement, they say: "We strongly condemn India's recent nuclear testing, the aggressive jingoism unleashed by it and the insecurity caused by it in the region. Nuclear weapons cause trans-generational and large-scale destruction…It is shameful that we should celebrate an achievement that announces to the world that India is now capable of killing millions of people with nuclear weapons."
17 May: India's top scientists confirm India has become a nuclear weapon state, and that the five nuclear tests at Pokhran were a "culmination of a "weaponisation programme" jointly undertaken by the defense and atomic energy establishment. "The nuclear tests have boosted the confidence of the nation," says prime minister Vajpaee.
18 May: L K Advani, home minister and former BJP president, warns Pakistan "to roll back its anti-India policy, especially with regards to Kashmir." He announces the government's new "pro-active" approach to "deal firmly and strongly with Pakistan's hostile designs and activities in Kashmir." "India's decisive step to become a nuclear weapon state has brought about a qualitatively new stage in Indo-Pak relations, particularly in finding a lasting solution to the Kashmir problem," says Advani, adding: "Islamabad should realise the change in the geo-strategic situation." Vishwa Hindu Parishad announces its plan to build a shrine, 'Shakti Peeth' (abode of cosmic energy) near the site of the five nuclear explosions in Rajhastan.
19 May: BJP spokesman Krishan Lal Sharma warns Pakistan that it will pay a heavy price for "fuelling the conflict" in Kashmir. "Time has come when the government should take a tough stand and foil Pakistan's attempts to stoke militancy," he says. The United States warns India not to disturb the status quo on the Line of Control, saying "we urge both countries to respect it and refrain from provocative actions."
20 May: Home minister Advani says India is determined to quell proxy war by Pakistan against "our nation. "Until now, India's policy to make such provocation has been essentially reactive. But it has been decided that further misadventure on Indian territory shall be dealt with enough provocative basis."
22 May: BJP spokesman Sharma again warns Pakistan that "if it continues with its anti-India policy, Pakistan should be prepared for India's wrath."
23 May: Prime minister Nawaz Sharif warns India against any "misadventure", which, he adds, "will meet a resolute response….Any act that Pakistan takes will be in the supreme national interest." The same day, Advani is given the charge of Kashmir affairs.
24 May: Farooq Abdullah, chief minister of the disputed Indian state of Jammu and Kashmir, says, "a major offensive against foreign mercenaries in the State will start soon." BJP president Thakre says the nuclear tests were staged out of "necessity."
25 May: "India is a nuclear weapon state despite the refusal of the United States and others to accept it as one," says prime minister Vajpaee. "Let me repeat, India is a nuclear weapon state. Definition constraints reflecting a three-decade old situation need to come to terms with this reality."
26 May: Defence minister Fernandes says moratorium (on nuclear tests, declared some days after the May 13 nuclear tests) will not affect nuclear weaponisation.
27 May: Prime minister Vajpaee strongly defends Indian nuclear weapons option and BJP's hawkish posture towards Kashmir in the Lok Sabha, where many opposition leaders term India's bomb as "BJP bomb." At midnight, Pakistan fears an air-strike on its nuclear installations and, in order to prevent it, contacts Permanent Members of the Security Council and warns India of dire consequences.
28 May: Pakistan conducts five nuclear tests.
Sources and Resources
---
---
http://www.fas.org/nuke/guide/india/nuke/chron.htm

Maintained by Webmaster
Updated Tuesday, May 26, 1998 10:49:55 AM