---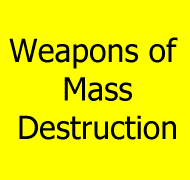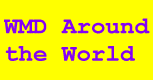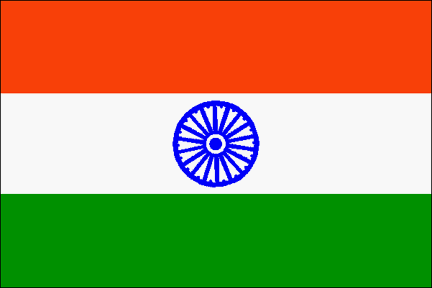 ---
Sagarika / Dhanush
DRDO may also be developing a 300-km submarine-launched ballistic missile, Sagarika, based on the Prithvi. The program is reported to have started in 1992 and was originally reported to involve adapting a ramjet engine to the missile to reduce the need for heavy oxidizers. India does not have a submarine configured for launching ballistic missiles. (1)

According to other reports, India is developing the Dhanush (Bow, as in "bow and arrow" not the bow of the ship) submarine launched ballistic missile. With a range variously estimated at between 300 km and 350 km, this missile which would be later deployed on surface warships. It is unclear whether this missile would be deployed on India's new nuclear missile submarine.

Danush is a medium range indigenously developed ship-launched missile exclusively developed for the Navy. The Dhanush project is sometimes considered the Naval version of the Prithvi, though this may represent a program analog rather than any technological relationship. There are two versions of the 8.56 meter long Dhanush missile under development. One such version, having a range of 250 km. This short-range missile will be used as an anti-ship weapon. The Indian Navy is apparently seeking another variant of the Dhanush surface-to-surface ballistic missile that is capable of striking land targets within a range of 500 km. The longer-range missile will have propulsion fuel similar to its short-range version.

Testing of this missile was originally planned to begin in December 1998. The first flight test of the Dhanush was conducted on 11 April 2000 from INS Subhadra, close to the Orissa coast in the Bay of Bengal. The missile flew for only four seconds and broke into two pieces, barely managing to clear the ship. The launch was dubbed a "technology demonstrator" and several more missile tests may be required to make this weapon battle-worthy.

With the development of Dhanush still at an early stage, the debate on cruise versus ballistic missiles has revived within the Navy.

The precise relationship between the Dhanush and the Sagarika programs remains obscure. Given the evident similarities in their overall characteristics, Dhanush may simply be the new name for the original Sagarika system. However, since the Dhanush is reported by some sources to have a 350 km range, compared to the 250-300 km range of the Sagarika, the change in designation may reflect a design change.
Sources and Resources
Ballistic Missiles in South Asia: Are ICBMs a Future Possibility? David R. Tanks, Commission to Assess the Ballistic Missile Threat to the United States Appendix III: Unclassified Working Papers
Prithvi-III test-firing soon The Hindustan Times 07 September 1998 - Naval Prithvi will have the distinction of being capable of launch from both a ship or a submarine. Sagarika and Prithvi-III are two different acronyms for the same cruise missile.
US sanctions likely for launching Sagarika - [May 4,1998] - The Hindustan Times
'Leak' on 'Sagarika' aimed to divert focus from China - [May 2,1998] - The Hindustan Times
---
---
http://www.fas.org/nuke/guide/india/missile/sagarika.htm

Maintained by Webmaster
Updated Sunday, September 03, 2000 12:23:18 PM