---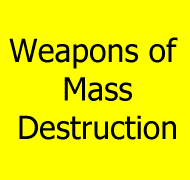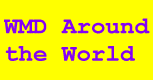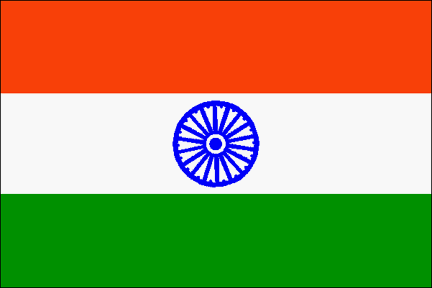 ---
Prithvi
The Prithvi was India's first indigenously developed ballistic missile produced by the Integrated Guided Missile Development Program (IGMDP). It is a road-mobile, short range ballistic missile (SRBM) powered by a single-stage, two engines, and liquid-fuel. Development of the Prithvi began in 1983, and it was first tested fired on February 25, 1988. The three versions of the Prithvi have been tested twenty times since. The Prithvi is not a particularly sophisticated missile, incorporating propulsion technology derived from the Soviet SA-2 surface-to-air missile. According to the Carnengie Endowment for International Peace "Given the Prithvi's range, its role would be restricted to use against Pakistan."

The Prithvi is India's only deployed nuclear capable missile. Two versions are now in service and a third is under development.
Prithvi-I has a 150 km range and a 1,000 kg payload. It has been in army service since 1994 and is capable of striking roughly a quarter of Pakistani territory, including Islamabad and most other major cities.

Prithvi-II has a 250 km range and a 500-750 kg payload. It is currently in Air Force service and could strike at least half of Pakistan, including almost all important military targets and all major cities. It was first test-fired on January 27, 1996.

Prithvi-III, which has a 350 km range and a 1,000 kg payload, is currently under development. It is a longer-range, naval version of the Prithvi and is also referred to as the Dhanush. Prithv-III was first successfully tested September 21, 2001, and according to statements made by India's ministry of Defense, it will soon be operationalized and integrated into the Indian Navy. (See the Dhanush page for more details.)
The Prithvi-I is relatively small, 8.55 meters long and 1.1 meters in diameter. It weighs 4,000-4,500 kg. India has demonstrated its ability to launch the Prithvi from mobile launchers through at least two test fires by artillery personnel. It was paraded in mobile launchers during India's Republic Day parade in January 1996.
Despite US pressure on India to halt the program, serial production of Prithvi-I began at Bharat Dynamic Limited sometime between mid-1994 and 1997. An estimated 75 Prithvi warheads have been produced.
The Indian army is reluctant to incorporate the Prithvi-I into its practices largely because of its lack of precision and the difficulties associated with its liquid fuel. The Prithvi is reported to have a relatively high circular error probable (CEP) -- 300 meters at 150 km range and 500 meters at 250 km range, (0.2 percent of the range). There have been reports of plans by the Indian Defence Research and Development Organization (DRDO) to install Global Positioning System (GPS) units on the Prithvi, in order to reduce its CEP to about 75 meters.
The Prithvi's liquid fuel poses liabilities as a delivery system. The liquid propellant mixture is highly volatile and corrosive and must be loaded just prior to launch.
Specifications

Designation
Prithvi
Range km
Prithvi-1 = 150
Prithvi-2 = 250
Prithvi-3 = 350
Length meters
8.55
Width meters
1.1
Payload kg
Prithvi-1 = 1,000
Prithvi-2 = 500-750
Prithvi-3 = 1,000
Weight kg.
4,000 - 4,500
Guidance
Inertial + Terminal
Propulsion
Liquid
Sources and Resources
Press Announcement - India tests naval version of Prithvi (Prithvi-III) - Dawn Sept. 22, 2001.

India tests air force version of Prithvi (Prithvi-II) - Press Announcement on Rediff.com, December 12, 2001.

"Bringing Prithvi Down to Earth: The Capabilities and Potential Effectiveness of India's Prithvi Missile". Science and Global Security 1998 - A thorough report on the technical capabilities and shortcomings of the Prithvi missile (28 pages). Written prior to the 1998 nuclear tests, it is slightly dated, but it is still a useful resource with detailed information.

"Bringing Prithvi Down to Earth" - a quick fact sheet summary of the article cited above.

Prithvi adds muscle to 444 missile group - Gauray C. Sawant May 27, 2002 - An article about present and future Prithvi and Agni missile deployment within the army.

Defence: Spark of hope - R. PRASANNAN in New Delhi The Week Sept 28, 1997 - An Indian perspective on the capabilities of India's Prithvi missile versus Pakistan's M-11. According to this source, the Prithvi is considered technologically superior due to its on-board computer guidance system, while the M-11 has a far longer range. The article also touches on past political debates within the Indian cabinet on whether to weaponize the Agni missile.

Prithvi: The Case for 'No-First-Deployment' - by Gaurav Kampani, 1997. An opinion piece on the shortcomings of the Prithvi and implications for deployment.

Rahul Bedi, "India Ignores West and Test Fires Prithvi II," Jane's Defence Weekly, 7 Feb 96.

"Indians Place Cloak Over Missile Plans," Defense News, 11-17 Dec 95, p. 5.
---
---
http://www.fas.org/nuke/guide/india/missile/prithvi.htm
Maintained by the Strategic Security Project
Updated Tuesday, November 5, 2002 12:33:00 PM