---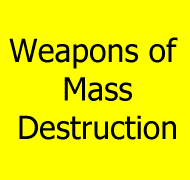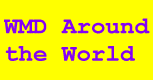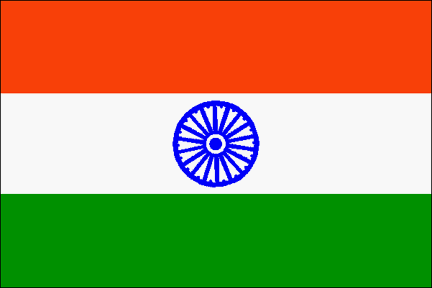 ---
Bharat Electronics Ltd. (BEL)
Bharat Electronics Ltd. (BEL) was established in 1954 to meet the Defence needs of the Government of India. Three units of BEL, located in Bangalore, Hyderabad & Ghaziabad, were included on the list of Indian entities that were subjected to US sanctions announced after the May 1998 nuclear tests. Added to the US sanctions, these units are also faced with passive sanctions from some European countries. Presently, it is the country's premier electronics organisation, having nine manufacturing units located at Bangalore, Madras, Hyderabad, Machilipatnam, Pune, Taloja, Panchkula, Ghaziabad and Kotdwara. Its corporate office is at Bangalore. BEL is engaged in the design, development and manufacture of sophisticated, state-of-the art electronic equipments for the use of Indian Defence Services, and para military organisations. BE is India's only manufacturer of radars, sensors, sonars and the complete range of antennae for defense surveillance requirements in various configurations meant for ground, air and naval use. For high-tech support to defense, BE makes sophisticated simulators and trainers, gun fire control and stabilisation systems, and optical and opto-electronic passive night vision devices. Communication equipment for the army includes HF, VHF and UHF manpacks; mobile and static transreceivers and transmitters of various capacities; radio relays; digital troposcatter systems; as well as secure voice & data equipment and digital switching systems. For naval communication, BE manufactures ship-borne transmitters & receivers, display and console systems and ESM & ECM electronic warfare systems for various platforms. Communications' for the air force includes satcom systems and shelter based tactical secure air support communication packages.

Other users are All India Radio, Doordarshan, Department of Telecommunications, Police, Meteorological Department etc. It has a very wide product range and makes over 350 different products, comprising communications equipment, radars for military and civil use, optical and opto-electronic equipment, sound and vision broadcasting equipment and electronic components. Bharat Electronics has manufacturing units with special focus on products such as Defence Communication, Radars, Optical & Opto Electronics, Telecommunications, Sound and Vision Broadcasting, and Electronic Components.

BEL is a technology driven multi-product, multi-unit professional electronics Government of India Enterprise under the Ministry of Defence. Accredited to ISO 9001/9002 quality standards, BEL's turnover during 1998-99 was over $280 million. Out of the 2000 engineers working in nine manufacturing units, more than 800 are R&D Engineers. BEL manufactures a wide range of products in areas like Defence Communications, Radars, Telecommunications, SATCOM, Sound and Vision Broadcasting, Opto & medical Electronics and Electronic Components. Services offered by BEL include Contract Manufacturing, Telecom Consultancy and Semiconductor Device packaging.
Bangalore 
Jalahalli Post,
Bangalore - 560 013 KARNATAKA  
Focus areas include defence communications, satellite communications, sound and vision broadcasting, radars, components, and microwave radio systems.
Ghaziabad 
Bharatnagar Post, 
Ghaziabad 201008 UTTAR PRADESH   
Focus areas include radars, antennae, SATCOM (Defence), and microwave components .
Hyderabad 
Nacharam Industrial Estate
Hyderabad - 501 507 ANDHRA PRADESH  
Focus areas include Electronic Warfare equipment.
Sources and Resources
India/Pakistan Sanctions Clarification Bureau of Export Administration U. S. Department of Commerce 20 April 1999 The Bureau of Export Administration (BXA) is clarifying the restrictions on exports and reexports to Bharat Electronics Limited (BEL) in India. BXA has determined that all operations and units of BEL located in Bangalore, Ghaziabad, and Hyderabad are considered to be part of BEL.
---
---
http://www.fas.org/nuke/guide/india/contractor/bel.htm

Maintained by Webmaster
Updated Saturday, May 13, 2000 7:10:31 PM