---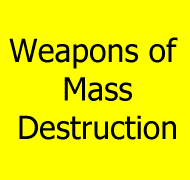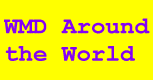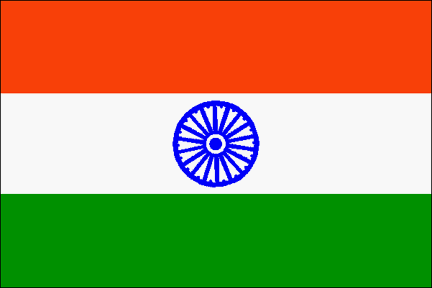 ---
Defence Research and Development Organisation (DRDO)
Defence Research and Development Organisation (DRDO) was established in 1958 by amalagamating Defence Science Organisation and some of the technical development establishments. A separate Department of Defence Research and Development was formed in 1980 which now administers DRDO and its 50 laboratories/establishments. DDRO is currently directed by A.P.J. Abdul Kalam, who was previously director of the Defence Research and Development Laboratory (DRDL) responsible for India's missile development program.

The Department of Defence Research and Development formulates and executes programmes of scientific research, design and development in the fields of relevance to national security leading to the induction of new weapons, platforms and other equipments required by the Armed Forces. It also functions as the nodal agency for the execution of major development programmes of relevance to Defence through integration of research, development, testing and production facilities with the national scientific institutions, public sector undertakings and other agencies. It functions under the control of Scientific Advisor to Raksha Mantri who is also Secretary, Defence Research and Development.

Research and development activities at DRDO cover important demarcated disciplines like aeronautics, rockets and missiles, electronics and instrumentation, combat vehicles, engineering, naval systems, armament technology including explosives research, terrain research, advanced computing, artificial intelligence,robotics, works study, systems analysis and life sciences including high-altitude agriculture, physiology, food technology and nuclear medicine. In addition to undertaking research and development activities, DRDO also assists the Services by rendering technical advice regarding formulation of requirements, evaluation of systems to be acquired, fire and explosive safety and mathematical and statistical analysis of operational problems.

DRDO has made significant achievements in its efforts to meet the requirements of the three Services. The notable developmental successes include flight simulators for aircrafts, 68mm reusable rocket pod, brake parachute for fighter aircrafts, mini remotely piloted vehicle, light field gun, new family of light weight small arms systems, charge line mine clearing vehicle for safe passage of vehicles in battlefield and illuminating ammunitions for enhancing night fighting capabilities. Cluster weapon systems for fighter aircraft, naval mines, next generation bombs for high speed aircraft and low-level hombing, mountain gun, 130 mm SP gun, low-level tracking radar Indra-I and II for Army and Air Force, light field artillery radar, battlefield surveillance radar, secondary surveillance radar have also been achieved. Bridge layer-tank Kartik, military bridging systems capable of withstanding tank load, advanced ship sonar systems, advanced sonobuoys, naval decoys. naval simulators, torpedo launchers, advanced materials and composites for military applications and parallel processsing computer for aerodynamic computations have also been developed.

Several high-technology projects are in various stages of design and development. The main battle tank Arjun, incorporating state-of-art tank technologies with superior fire power, high mobility and excellent protecion has been developed. A limited number of tanks are being produced as pre-production series which are in final stages of evaluation by the Army.

A light combat aircraft which would be lighter than any other combat aircraft and would incorporate modern design concepts and several state-of-the art technologies, is under full scale engineering development.

The Integrated Guided Missile Development program is in progress. The program comprises of five missile systems: Prithvi - surface-to-surface tactical battlefield missile, Akash medium range surface-to-air - missile systems, Trishul -a short range surface-to-air missile and Nag - third generation anti-tank missile, and Agni, an intermediate range ballistic missile.

DRDO offers specialised training at its two premier training institutions called Institute of Armament Technology, Pune and Defence Institute of Work Study, Mussoorie. The courses at these institutions have been evolved primarily to meet the needs of DRDO, Department of Defence Production and Supplies and the three Services.
ESTABLISHMENTS/LABS OF DRDO
The Department operates through a network of around 47 laboratories and establishments located nationwide and manned by over 34,000 personnel, including about 16,000 scientific technical persons
1. AERIAL DELIVERY RESEARCH AND DEVELOPMENT ESTT. (AIRDEL)
Station Road, Post Box No.51, Agra Cantt. 28,.1 001 2. VEHICLE RESEARCH &;DEVELOPMENT ESTABLISHMENT (VAHANVIKAS)
Ahmednagar 414 001 3. DEFENCE AGRICULTURAL. RESEARCH LABORATORY
Almora 263 601 4. COMBAT VEHICLES RESEARCH AND DEVELOPMENT ESTT. (VEHICLEDEV)
Avadi, Madras 600 054 5. PROOF AND EXPERIMENTAL ESTT. (PROOF)
PO Chandipore, Balasore 756 025 6. AERONAUTICAL DEVELOPMENT ESTT. (LABAIR)
Suranjan Dass Road, Jiwan Bima Nagar PO, Bangalore 560 075 7. GAS TURBINE RESEARCH ESTT. (TURBINE)
Suranjan Das Road, CV Raman Nagar PO, Bangalore 560 093 8. ELECTRONICS &;RADAR DEVELOPMENT ESTT. (DEVELECTRONICS)
DRDO Complex, Byrasandra Village, Jivan Bima Nagar, Bangalore 560 075 9. DEFENCE BIO-ENGINEERING AND ELECTRO-MEDICAL LABORATORY (DEBEL)
High Grounds, Bangalore 560 001 10. CENTRE FOR AERONAUTICAL SYSTEM STUDIES AND ANALYSIS (CASSA)
Suranjan Das Road, Jivan Bima Nagar, Bangalore 560 075 11. MICROWAVE TUBE R &;D CENTRE (MTRDC)
Ministry of Defence, BEL Complex, PO Jalahaiii, Bangalore 560 013 12. CENTRE FOR ARTIFICIAL INTELLIGENCE
LRDE Campus, Jivan Bima Nagar, Bangalore 560 075 13. NAVAL CHEMICAL &;METALLURICAL LABORATORY (NAVYLAB)
Naval Dockyard, Bombay 400 023 14. DEFENCE RESEARCH AND DEVELOPMENT UNIT (DEFUNIT)
S-212, Commissariat Road, Hastings, Calcutta 700 022 15. TERMINAL BALLISTICS RESEARCH LABORATORY (BALLISTICS)
Sector 30, Cliandigarh 16. NAVAL PHYSICAL &;OCEANOGRAPHIC LABORATORY (INPHYLAB)
Naval Base, Cochin 682 004 17. DEFENCE SCIENCE CENTRE (DEFSCCENT)
Metcalfe House, Delhi 110 054 18. SOLIDSTATE PHYSICS LABORATORY (SOLIDSTATE)
Lucknow Road, Delhi 110 007 19. INSTITUTE OF NUCLEAR MEDICINE AND ALLIED SCIENCE (DEFSCIENCE)
Lucknow Road, Delhi 110 007 NMAS 20. DEFENCE INSTITUTE OF PHYSIOLOGY AND ALLIED SCIENCES (DEFSCIENCE/DIPAS)
Delhi Cantt. I 10 010 21. INSTITUTE OF SYSTEMS STUDIES &;ANALYSIS
Metcalfe House, Delhi 110 054 22. DEFENCE INSTITUTE OF FIRE RESEARCH (FIRERESCH)
Probyn Road, Delhi 110 007 23. DEFENCE SCIENTIFIC INFORMATION AND DOCUMENTATIONS CENTRE (DESIDOC)
Metcalfe House, Delhi 110 054 24. DEFENCE TERRAIN RESEARCH LABORATORY (DEFSCIENCE/DTRL)
Metcalfe House, Delhi 110 054 25. SCIENTIFIC ANALYSIS GROUP (DEFSCIENCE/SAG)
Metcalfe House, Delhi 110 054 26. DEFENCE INSTITUTE OF PSYCHOLOGICAL RESEARCH (DEF SCIENCE/DIPR)
West Block No. 8, Wing No. 1, R.K. Puram, New Delhi 110 066 27. INSTRUMENTS RESEARCH AND DEVELOPMENT ESTABLISHMENT (IRDE)
Rajpur Road, Dehradun 248 008 28. DEFENCE ELECTRONICS APPLICATION LAB (RAKESHELECTRONIK)
Rajpur Road, Dehradun 248 008 29. DEFENCE RESEARCH &;DEVELOPMENT ESTT. (DEFRES)
Tansen Road, Gwalior 474 002 30. DEFENCE RESEARCH &;DEVELOPMENT LAB (MISLAB)
Kanchanbagh PO, Hyderabad 500 258 31. DEFENCE METALLURGICAL RESEARCH LAB (DEFMETLAB)
Kanchanbagh PO DMRL, Hyderabad 500 258 32. DEFENCE ELECTRONICS RESEARCH LAB (DEFELECTRONICS)
Chandrayanguntta Lines, Hyderabad 500 005 33. DEFENCE LABORABTORY (DEFLAB)
Ramada Palace, Jodhpur 342 001 34. DEFENCE MATERIALS AND STORES RESEARCH AND DEVELOPMENT ESTT. (LABDEV)
DMSRDE Post Office, G.T. Road, Kanpur 208 013 35. DEFENCE INSTITUTE OF WORK STUDY (WORKSTUDY)
Landour Cantt., Mussoorie 240 179 36. DEFENCE FOOD RESEARCH LAB (RAKSHAKHADYA)
Jyotinagar, Mysore 570 011 37. ARMAMENT RESEARCH &;DEVELOPMENT ESTABLISHMENT (AYODH &;ARMAMENTS)
Armament Post Pashan, Pune 411 021 38. EXPLOSIVE RESEARCH AND DEVELOPMENT LABORATORY (MEXDEV PASHAN)
Pashan Pune 411 021 39. RESEARCH AND DEVELOPMENT ESTT. {ENGRS} (ENGIVIKAS)
Pioneer Lines, Dighi, Pune 411 021 40. INSTITUTE OF ARMAMENT TECHNOLOGY (ARMINST {E})
Simhagad Road, Girinagar, Pune 411 025 41. DEFENCE RESEARCH LABORATORY (TEZLAB)
Post Bag No. 2, Tezpur, Assam 784 001 42. NAVAL SCIENCE &;TECHNOLOGICAL LABORATORY (ENESTIEL)
Vigyan Nagar, Visakhapatnam 530 006 43. SNOW AVALANCHE STUDY ESTT (MANALIEX CHANGE)
C/o 56 APO 44. FIELD RESEARCH LABORATORY
C/o 56 APO 45. RANGE CENTRE &;INTERIM TEST RANGE
Balasore 46. ADVANCE SYSTEMS INTEGRATION EVALUATION ORGANISATION (ASIEO)
Bangalore 47. DRDO COMPUTER CENTRE
Metcalfe House, Delhi 110 054
Sources and Resources
---
---
http://www.fas.org/nuke/guide/india/agency/drdo.htm

Maintained by Webmaster
Updated Friday, May 29, 1998 8:04:49 PM