---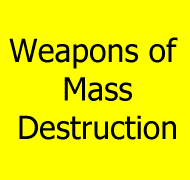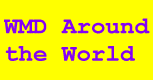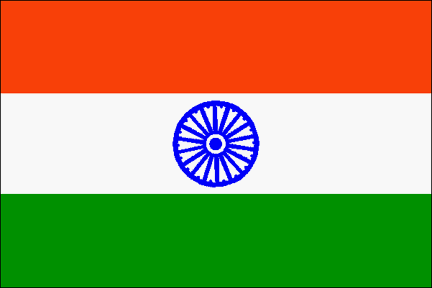 ---
Department of Atomic Energy (DAE)
DAE Department of Atomic Energy
Chatrapati Shivaji Marharaj Marg
Bombay 400 039, India

India is the only developing country, that has achieved self-reliance in the sphere of nuclear fuel cycle activities, amidst several international technology control regimes. With the enactment of the Atomic Energy Bill in 1948, the Atomic Energy Commission was established on 10 August 1948 with Dr. Homi J. Bhabha as its first chairman. The commission was entrusted with the formulation and implementation of the policy of the Government in all matters concerning atomic energy. Subsequently in 1956, the Department of Atomic Energy (DAE) was established with the following mandate :
Generation of safe, economically competitive electricity from nuclear energy by exploiting the natural resources of uranium and thorium available in the country;
Building of research reactors and utilisation of radioisotopes produced in them for applications in medicine, agriculture and industry;
Development of advanced technology in areas such as accelerators, lasers, biotechnology, information technology and materials including development of non-nuclear and strategic materials like titanium;
Encouraging technology transfers and interaction with industry in areas of its strength, contributing to the industrial development;
Providing support to basic research in nuclear energy and related frontier areas of science, and interaction with universities and academic institutions to improve the quality of education and research, and providing research grants to them;
Encouraging international cooperation in advanced areas of research and in mega science projects to realise the benefits of state-of-the-art science and technologies, and
Contributing to national security.
The Department of Atomic Energy (DAE), while performing a key role in the scientific and technological scenario of the country, has also been vital to the overall nation-building exercise. The Department has fostered the nuclear technology in the country to a perfect state of self - reliance fulfilling the aims of the planners, marked by overall balanced developments and growth in all the spheres of its activities. The strategy adopted has placed India in an advantageous position to formulate its own energy policy with confidence, matching its energy needs with its natural resources, especially in the context of several restrictive technology control regimes that are being adopted by developed nations.

Equipped with highly trained multi-disciplinary scientific manpower and impressive facilities, the high technologies generated in the various units of the DAE, besides raising nuclear technology to global standards, form part of national scientific and technology missions. These a super computing system, Anupam, based on parallel processing techniques with a computing speed faster than any other indigenous system available in the country, has demonstrated several number crunching complex scientific applications.

The three stage Indian nuclear power program, charted by Dr H. J. Bhabha, aimed at establishing nuclear power with resources comprises the following guidelines : a) First stage - use of natural uranium in pressurised heavy water reactors (PHWR) and production of power and plutonium; b) Second stage - use of plutonium produced in fast breeder reactors (FBR) and production of additional plutonium/u-233 and power; and c) Third stage - use of thorium u-233 in an advanced fuel cycle and reactor system (under development).

Progressive indigenisation has been achieved from Rajasthan Atomic Power Station to Kakrapar Atomic Power Station and also a high level of indigenisation exists in the related nuclear fuel cycle. DAE has also comprehensive capability to design, construct, operate and maintain related fuel cycle facilities, and many such facilities are operational all over the country. Today DAE has under its aegis -
five Research Centers

Bhabha Atomic Research Centre (BARC)- Mumbai
Indira Gandhi Centre for Atomic Research (IGCAR)-Kalpakkam (Tamil Nadu)
Centre for Advanced Technology (CAT)- Indore (Madhya Pradesh)
Variable Energy Cyclotron Centre (VECC)-Calcutta
Atomic Minerals Directorate for Exploration & Research (AMD)- Hyderabad

three Industrial Organisations

Heavy Water Board (HWB)-Mumbai
Nuclear Fuel Complex (NFC)- Hyderabad
Board of Radiation & Isotope Technology (BRIT)-Mumbai

four Public Sector Undertakings

Nuclear Power Corporation of India Ltd. (NPCIL)-Mumbai
Uranium Corporation of India Ltd. (UCIL)-Jaduguda (Bihar)
Indian Rare Earth Ltd. (IRE)-Mumbai
Electronics Corporation of India Ltd. (ECIL)-Hyderabad

four Service Organisations

Directorate of Purchase & Stores (DPS)-Mumbai
Construction, Services & Estate Management Group (CS&EMG)-Mumbai
General Services Organisation (GSO)-Kalpakkam (Tamil Nadu)
Atomic Energy Education Society (AEES)-Mumbai

DAE also financially supports seven autonomous Research Institutes

Tata Institute of Fundamental Research (TIFR)- Mumbai
Tata Memorial Centre (TMC)-Mumbai
Saha Institute of Nuclear Physics (SINP)-Calcutta
Institute of Physics (IOP)- Bhubaneshwar
Mehta Research Institute of Mathematics & Mathematical Physics (MRI)-Allahabad
Institute of Mathematical Sciences (IMSc)-Chennai
Institute for Plasma Research (IPR)-Ahmedabad
AEES also gets financial support from DAE.

Indian Rare Earths Limited (IREL), a public sector undertaking [PSU] unit of DAE, process minerals to products which are not only of value to the Department, but also useful to other users in the country and outside. Nuclear Fuel Complex (NFC), Hyderabad fabricates fuel and structural components for all operating power reactors, thorium blankets and structural components for FBTR. In the recent past, NFC developed special alloys for use in the space programme for the country - a major milestone in import substitution. NFC alongwith IRE has succeeded in producing pure zirconia crystal, popularly known as American diamonds.

The Heavy Water Board designs, builds, operates its own heavy water plants which not only meet the country's requirements but have given India an export capability.

Electronics Corporation of India Limited (ECIL) was established to cater to the nuclear, radiological, instrumentation and control requirements for country's nuclear power programme. This was the first window of DAE for technology transfer in commercial and industrial electronics. At present 80 per cent of the products of this commercial venture serve core sectors of the nation like telecommunication, defence, space, steel, petrochemical and thermal power plants for their instrumentation and control computer application needs. ECIL has received the award for excellence in Strategic Electronics in 1994 from the Department of Electronics.

The activities of the Department of Atomic Energy under Industry & Minerals sector of the in the Ninth Plan [] pertain to the requirement of heavy water, nuclear fuel, instruments and controls, spent fuel recovery and waste disposal for the nuclear power reactors. The Uranium Corporation of India Ltd. (UCIL) completed its project of uranium Mining and Mill at Narwapahar, Bihar. The Nuclear Fuel Complex (NFC) took up five new projects for implementation in the Eighth Five Year Plan (1992-1997) for meeting fuel requirnment of the new nuclear power reactors. Three of the NFC's projects namely, New Zircaloy Fabrication Plant, New Uranium Oxide Plant and New Fuel Assembly Plant are at advanced stages of completion. The two remaining projects namely Zirconium Sponge Plant and Titanium Sponge Plant are yet to start. However, due to the scaling down of the nuclear power target, the delay has not caused any problem in meeting the fuel demand of the existing reactors. The Department of Atomic Energy has taken up the development of fast breeder reactors which enable utilising Thorium as fuel for power reactors. Simultaneously, it is proposed to set up high flux research reactors to develop new fuel designs in order to economise on the use of nuclear fuels. For augmenting uranium capacity, UCIL will develop a new uranium mine at Domiasat in Meghalaya in the Ninth Plan. No new heavy water plant will be set up in the Ninth Five Year Plan (1997 - 2002) but a new spent fuel re-processing plant in addition to revamping of the old plant at Trombay, will be set up in the Ninth Plan. The Indian Rare Earths (IRE) will take up joint ventures for beach sand processing in Tamil Nadu, Kerala, etc. in the Ninth Plan.
Sources and Resources
---
---
http://www.fas.org/nuke/guide/india/agency/dae.htm

Maintained by Webmaster