---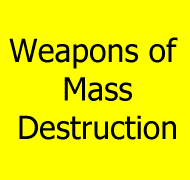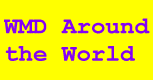 ---
Le Redoutable / L'Inflexible
The decision taken by General de Gaulle, to start in 1962 the program " COELACANTH ", equipped France with nuclear submarines launchers [SNLE sous-marins nucléaires lanceurs d'engins ], major elements of nuclear dissuasion. It was the birth of the Strategic Oceanic Force (FOST - Force Océanique Stratégique ). A total of six submarines of the Redoutable class were built at Cherbourg Naval Dockyard - part of the major French Naval builder DCN (Direction des Constructions Navales) from 1967 to 1982. S609 Le Redoutable was launched on 29 March 1967, in the presence of General de Gaulle. It was not until 1971 when she became operational. She was decommissioned in December of 1991.
With the de-commisioning of Le Redoutable in December 1991, the remaining submarines of this class are known as L'Inflexible class SNLE M4. Four submarines underwent a two and a half year modernization overhaul in the 1980s. All were back-fitted with the M4 missile and other equipment to the same standard as L'Inflexible. Improved streamlining of M4 conversion submarines changed the silhouette so that they resemble L'Inflexible. The first operational launch of the M4 was by Le Tonnant on 15 September 1987 in the Atlantic. Other work included an improved reactor core, noise reduction efforts, and updating the sonar. Le Tonnant was recommissioned 15 October 1987; L'Indomptable on 15 June 1989; Le Terrible on 7 June 1990; and Le Foudroyant 15 February 1993.
Despite the expense of these upgrades, Le Terrible was de-commissioned in July 1996, and Le Foudroyant was de-commissioned in February 1998.
Specifications

Displacement, tons
8080 surfaced; 8920 dived
LENGTH
422.1 (128.7 meters)
BEAM
34.8 (10.6 meters)
DRAUGHT
32.8 (10 meters)
Main machinery
Nuclear; turbo-electric; 1 PWR;
2 turboalternators;
1 Jeumont Schneider motor; 16000 hp(m) (11.76 MW);
twin SEMT-Pielstick/Jeumont Schneider 8 PA4 V 185 SM diesel-electric auxiliary propulsion; 1.5 MW;
1 emergency motor;
1 shaft
Speed, knots
25 dived; 20 surfaced
Range, miles
5000 at 4 kts on auxiliary propulsion only
Diving depth
250 m (820 ft) approx.
Complement
114 (14 officers) (2 crews)
Missiles
SLBM: 16 Aerospatiale M4; three stage solid fuel rockets; inertial guidance to 5300 km (2860 nm); thermonuclear warhead with 6 MRV each of 150 kT.
SSM
Aerospatiale SM 39 Exocet; launched from 21 in (533 mm) torpedo tubes; inertial cruise; active radar homing to 50 km (27 nm) at 0.9 Mach; warhead 165 kg (to be carried in all in due course).
Torpedoes
4 - 21 in (533 mm) tubes. total of 18 torpedoes and SSM carried in a mixed load.
ECAN L5 Mod 3; dual purpose; active/passive homing to 9.5 km (5.1 nm) at 35 kts; warhead 150 kg; depth to 550 m (1800 ft); and
ECAN F17 Mod 2; wire-guided; active/passive homing to 20 km (10.8 nm) at 40 kts; warhead 250 kg; depth 600 m (1970 ft);
Countermeasures
ESM: Thomson-CSF ARUR 13/DR 3000U; intercept.
Weapons control
SAD (Systeme d'Armes de Dissuasion) data system (for SLBMs);
SAT (Systeme d'Armes Tactique) and
DLA 1A weapon control system (for SSM and torpedoes).
Radars
Navigation: Thomson-CSF DRUA 33; I band.
Sonars
Thomson Sintra DSUX 21 `multi-function' passive bow and flank arrays.
DUUX 5; passive ranging and intercept; low frequency.
DSUV 61; towed array.
Boat List

Boat
Name
Builder
Laid Down
Launched
Commissioned
Decommissioned
S-610
Le Foudroyant
Cherbourg
12 Dec 1969
4 Dec 1971
6 June 1974
Feb 1998
S-611
Le Redoutable
Cherbourg
29 Mar 1967
1971
Dec 1991
S-612
Le terrible
Cherbourg
24 June 1967
12 Dec 1969
1 Jan 1973
Jul 1996
S-613
L'Indomptable
Cherbourg
4 Dec 1971
17 Sep 1974
23 Dec 1976
Dec 2003
S-614
Le Tonnant
Cherbourg
19 Oct 1974
17 Sep 1977
3 May 1980
Sep 1999
S-615
L'Inflexible
Cherbourg
21 Mar 1980
23 June 1982
1 Apr 1985
Jul 2006
Sources and Resources
---
---
http://www.fas.org/nuke/guide/france/slbm/inflexible.htm

Maintained by Webmaster
Updated Friday, August 11, 2000 8:16:26 AM